25 octobre 2019
Window painting for the Lincoln County Democratic Party Headquarters, Newport, Oregon, until the Nov. 2020 election.
"The Blue Wave". Bow to Hokusai.
Tempera paint on glass, 2019.
Peinture sur fenêtre, bureau du Parti Démocrate du Comté Lincoln dans l'Oregon, USA.
"La vague bleu." Merci à Hokusai.
Gouache sur vitre. 2019.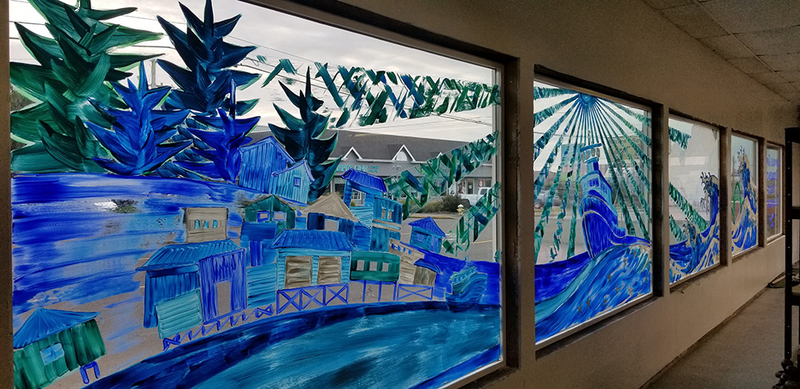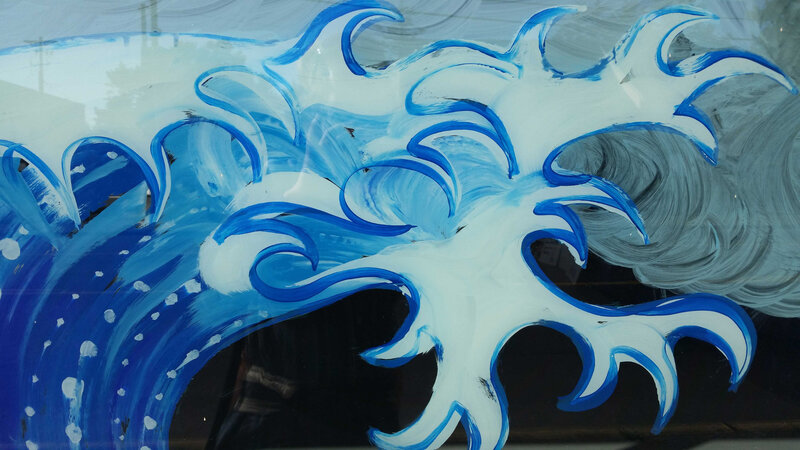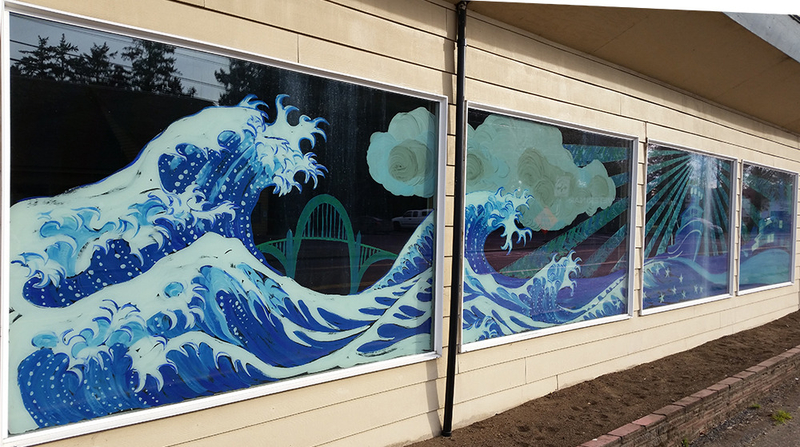 23 janvier 2019
Holiday windows at the Newport Habitat for Humanity ReStore.
Window painting is a good way to practice making BIG public art for a very low materials cost, and something about it being ephemeral makes you a little more free...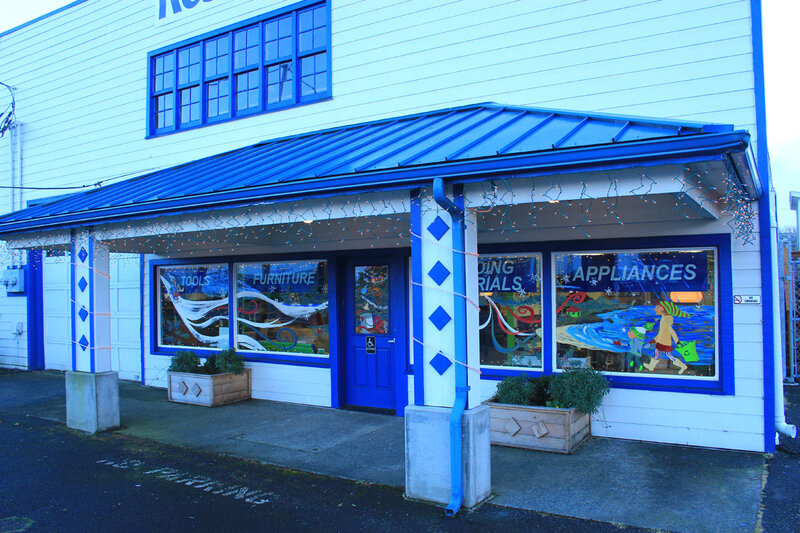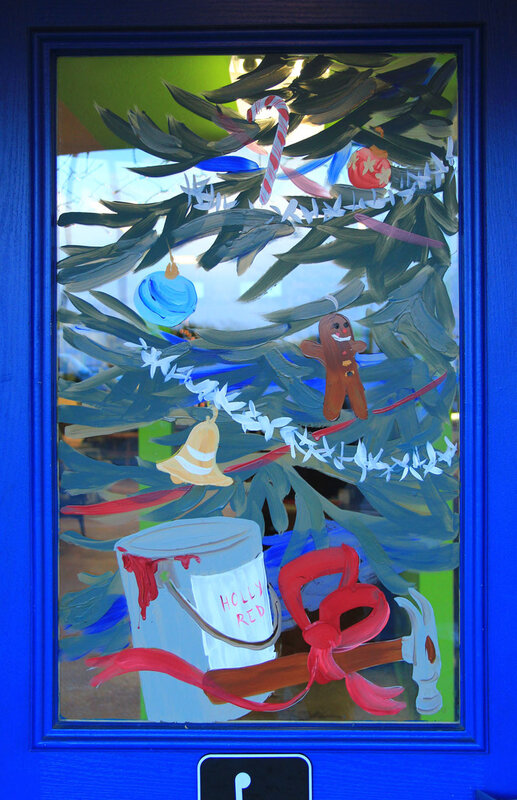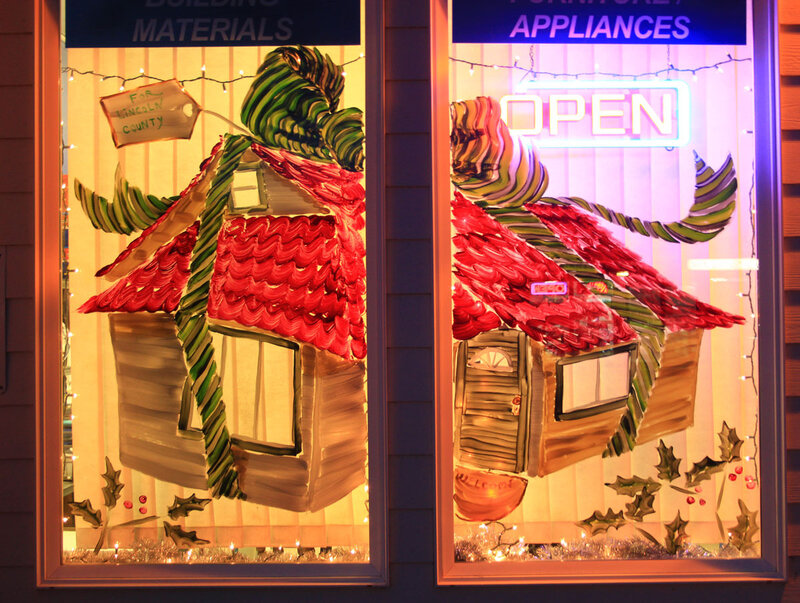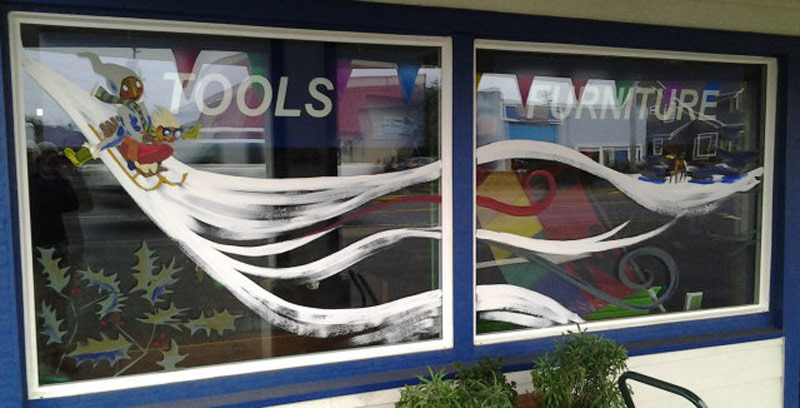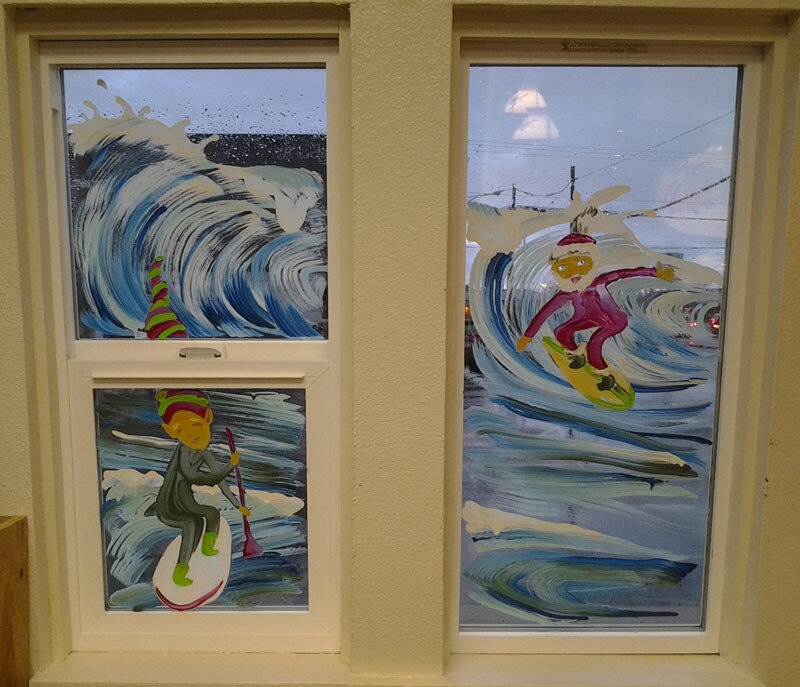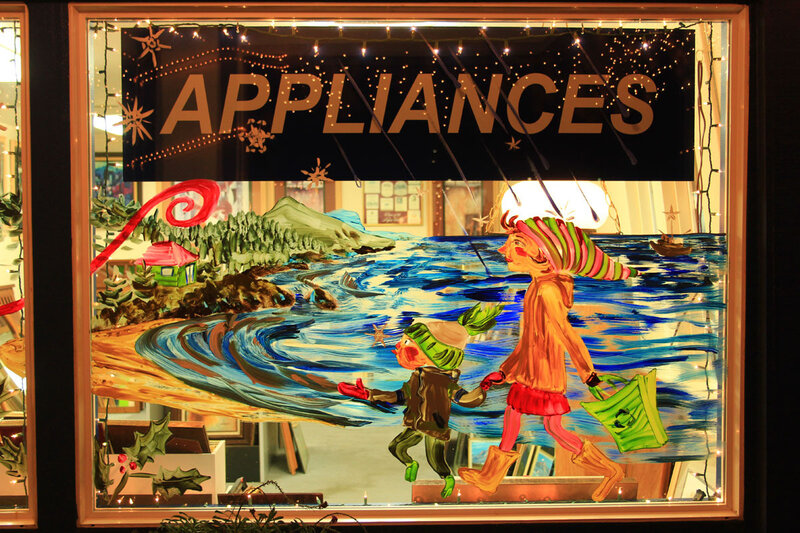 25 décembre 2016