21 mars 2012
winter tree
The first of what will be forty paintings about the forest for a show at the Gueret library during the Foret Follies festival.
The mural in the computer room!
RIMG0279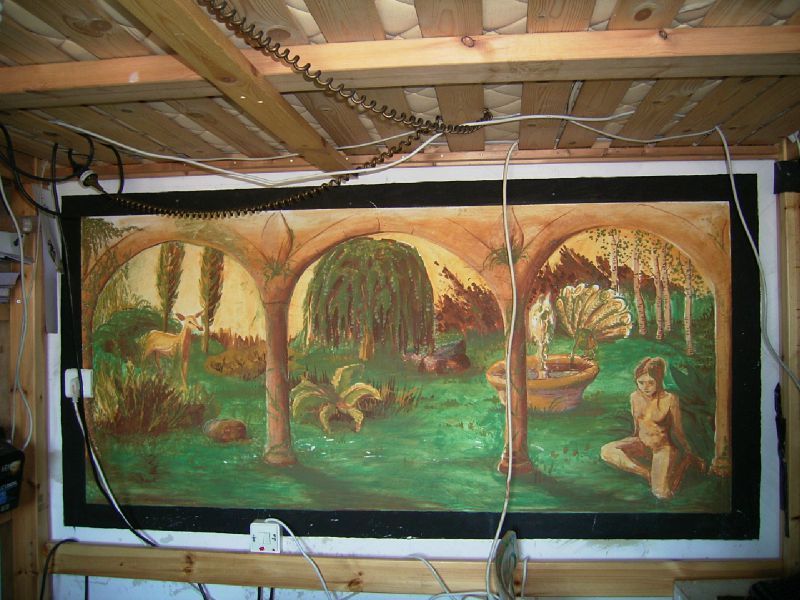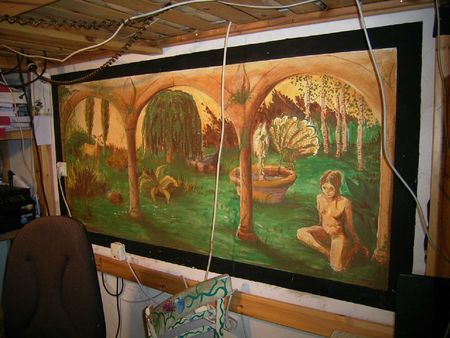 This dreamish egg-tempera mural that Simon and I painted in our computer room is meant to balance out the stressful influence of bright screens.
25 janvier 2012
Artishot
Now you can order original drawings and prints online! The website is called Artishot, I have complete confidence that you will figure out how to get around it in French. Check out what the other artists have come up with, too!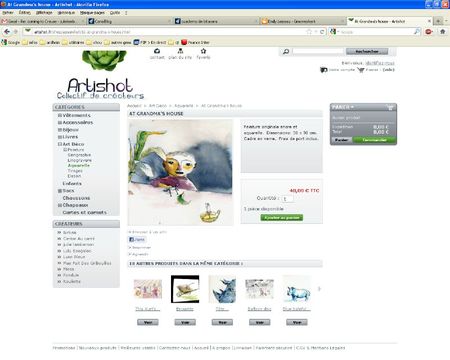 Voilà la magazine en ligne ou vous pouvez commander des tableaux originaux et des impressions (ainsi qu'un tas de créations des amis fort habiles de leurs mains): Artishot!
dessin pour Felicien
Voilà une petite illustration pour un projet de Felicien, la fabrique futuristique utopique de Goba soft drinks.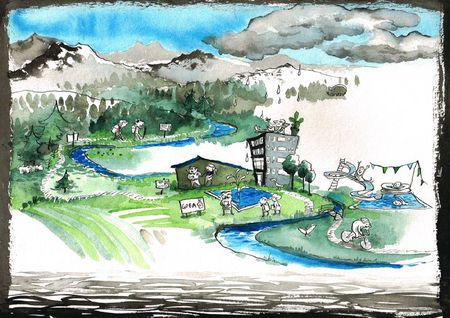 Old woman who lived in a shoe
And a test illustration for a lengthy poem (by Dick Kennedy again) about There Was an Old Woman... and lots of terrible kids.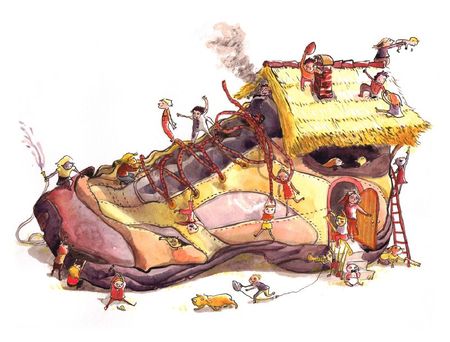 The Blue Stone
Another project for Dick Kennedy (and his publisher,) some illustration propositions for "The Blue Stone" to be published by itself as a children's book: