24 octobre 2006
the first page of the cuaderno
Warm thanks to Genevieve, Guillermo's mom, who made me a gift of a notebook and said, "Here, draw your life."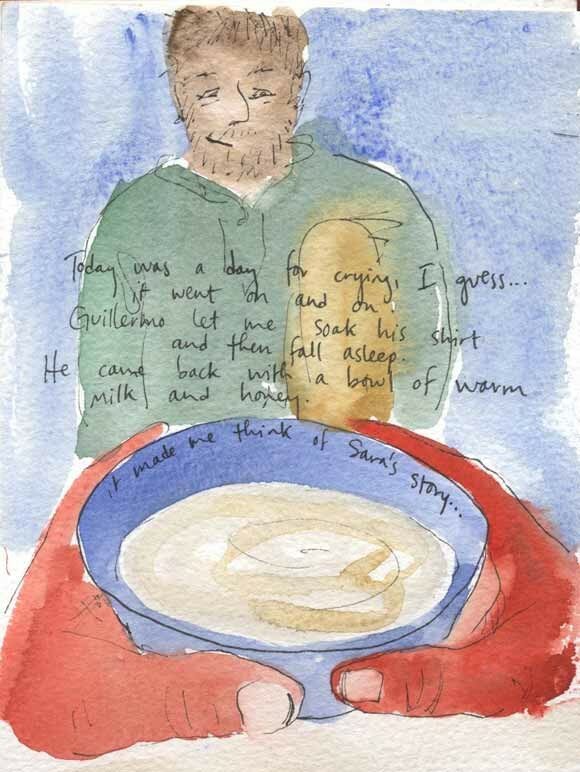 20 octobre 2006
demonstratory series
Just after arriving at the apartment. Dad wanted me to send some photos so they could see what it looked like. Well, I'm not too photo. So I drew these: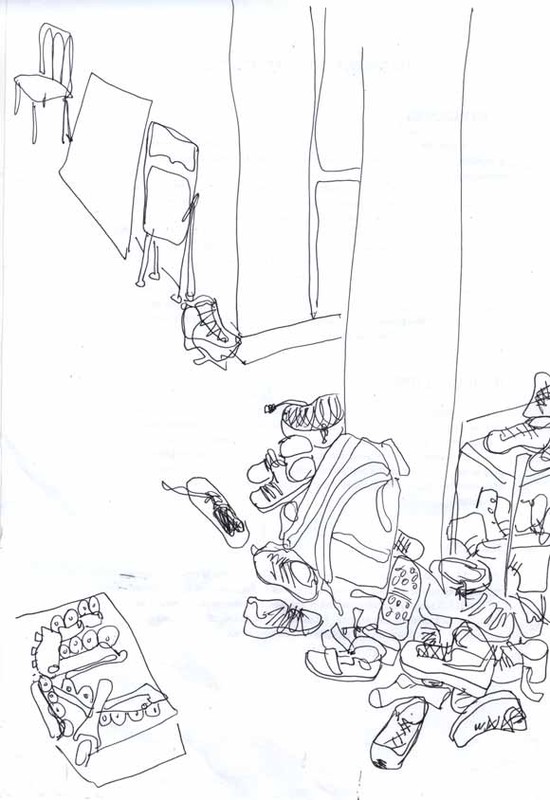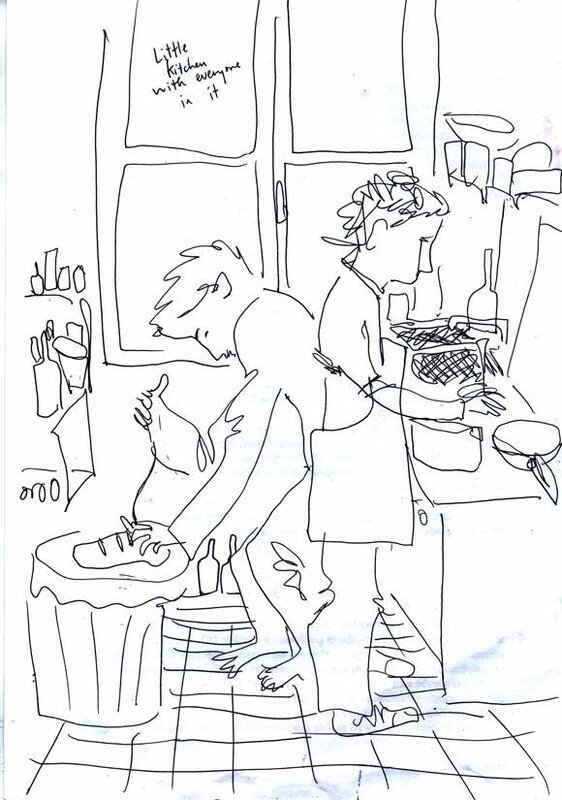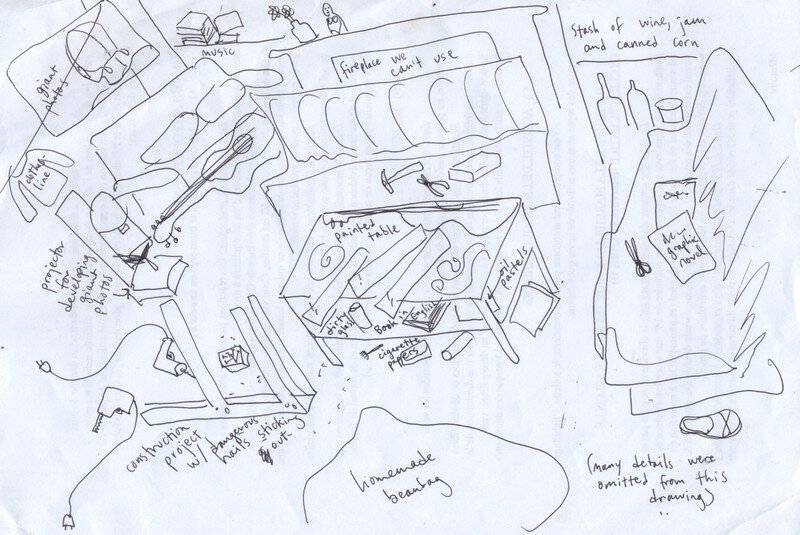 15 octobre 2006
Sara
I don't know if this watercolor is really beautiful or if my heart does loops gazing upon it because of the lovely model therein: my friend Sara on Santa Rosa Island just after a necessary cry.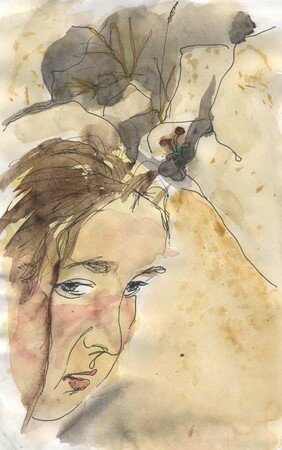 09 juillet 2006
page 1
Sand dollars, when you break them open, have five tiny white V's in them that look like birds with their wings spread. I had heard some Legend explaining why, but I couldn't remember it, so I wrote my own.
Il y a un type de coquillage qui, lorsqu'on le casse, contient des petits V blancs qui font comme des oiseaux. Il y a une legend pour les expliquer mais je l'ai oublie, donc j'en ai invente une autre...