22 février 2007
Il y a des moments durs
"je suis fatiguée"
et des jolis.
C'est ça qui fait une bonne aventure. On va plus loin que le normal
On visite des ruines de la segonde guerre mondiale qui servaient pour défendre le côte il y a 60 ans.
On trouve du Gateau Breton dans la poubelle. mmm
21 février 2007
With G. we go to visit his grandparents. They're more attentive than lots I know, they listen. We eat, we drink. We talk about pretty interesting stuff.
I don't see very well anymore. Put yourself there
Ah yes, I see better what your face is like from up close.
Notre foto de mariage est derrière Paul.
"Do you think they'll let us sleep in the same bed?"
"Of course, we're married"
"Oh yeah, I forgot"
Denise looks a lot like Jean-Loup and with Guillaume, the three of them have the same laugh.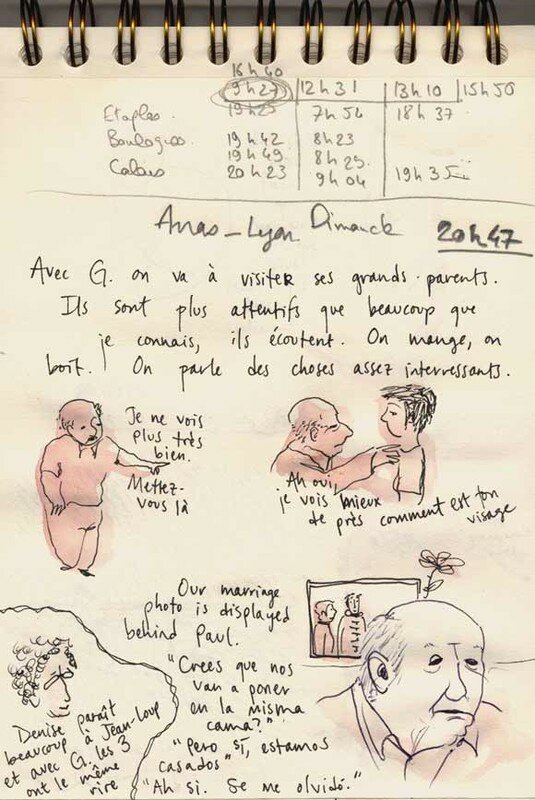 20 février 2007
We draw cats with Paul who hardly sees anymore but who draws beautifully
bike adventure with Guillermo.
The north of France isn't famous for its sun.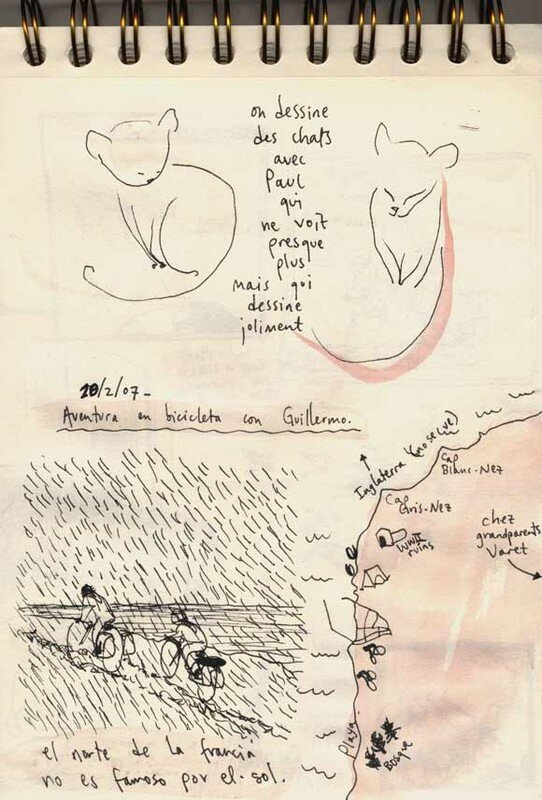 19 février 2007
"J'aime le son de la pluie"
"Comme des centaines de petits oiseaux qui prennent tous leur douche au même temps"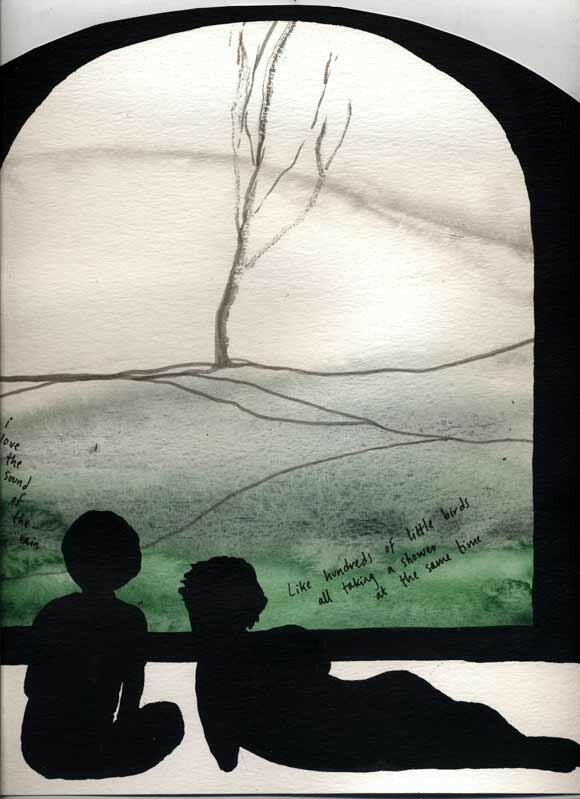 18 février 2007
Un jour je vais vouloir dessiner le desert, alors je practique...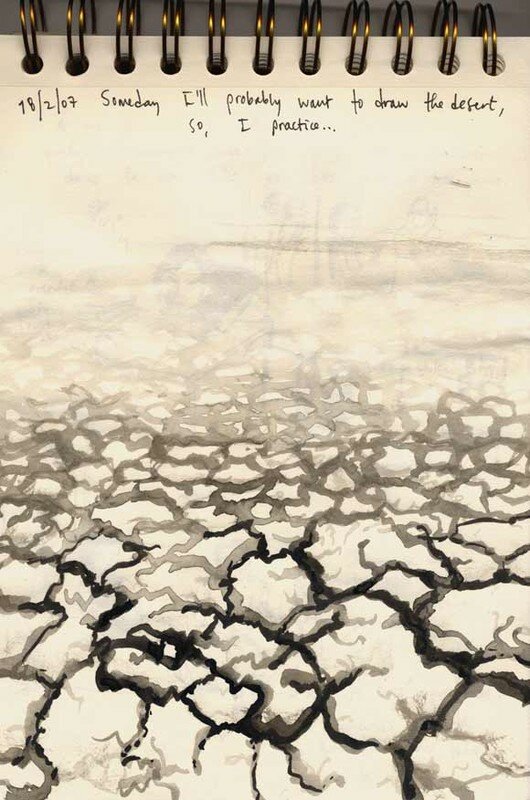 "What are you drawing, ma'am"
"I was drawing the kids under the bridge but they left"
"Is it worth a lot?"
"Ah no, it's not worth anything"
"Yes ma'am, your drawing is beautiful
you have to continue
you have to persevere ma'am"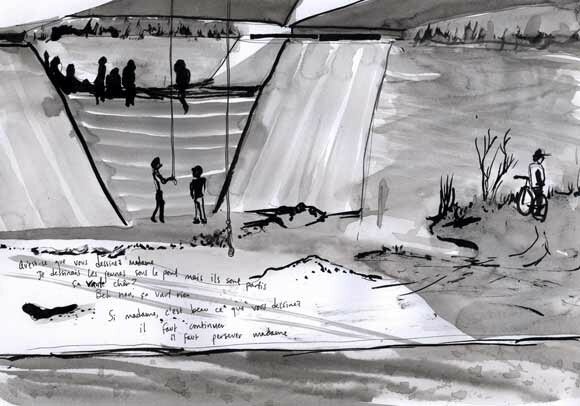 17 février 2007
des dessins d'Elodie pendant que l'on peint son corps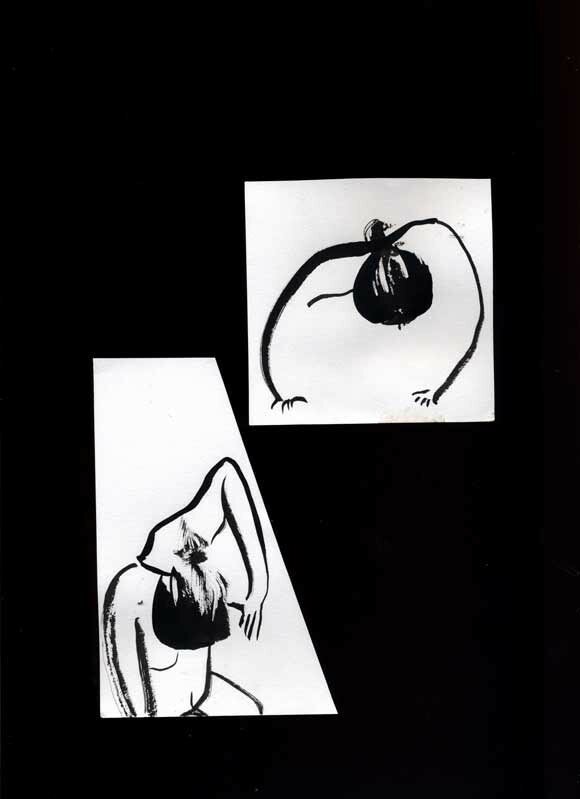 15 février 2007
At a party we go to with G., somebody brings a girl he just met in the street. She's really pretty and really young.
she starts taking something.
You guys want some? -what is it? -I don't know.
Afterwards
Simon starts talking with her, to learn her story, her why, to get to know her. I'm impressed. I'd like to have the gumption to do the same.