14 mars 2007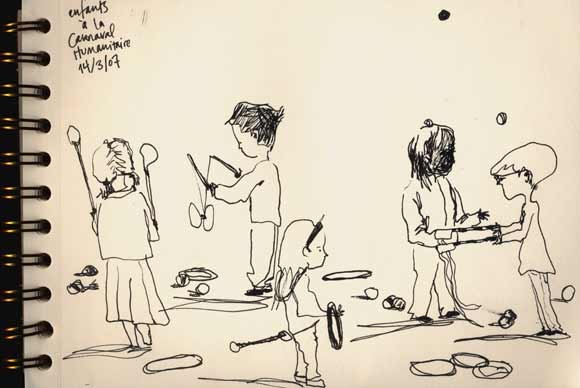 12 mars 2007
the ladybug: a copy from "The Giant Tortoise of the Galapagos" by Rebecca Dautremer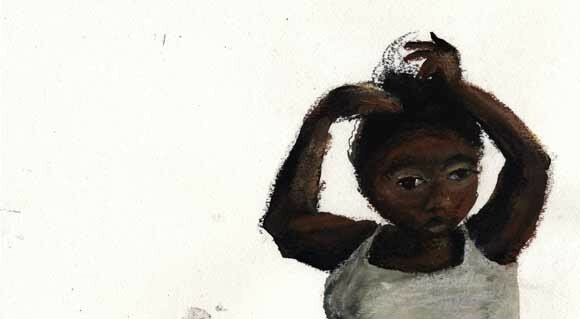 08 mars 2007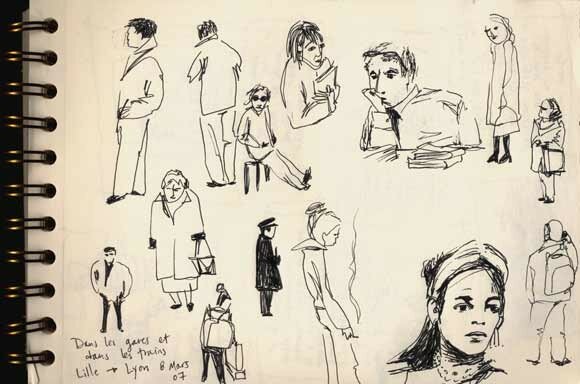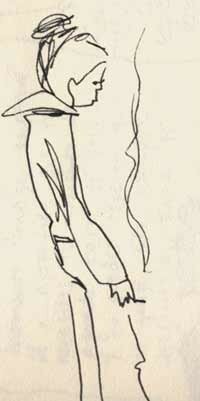 07 mars 2007
"When you first got here, I only saw Guillermo. I asked myself, "But where's Julie?"
"I think that when women stay in violent relationships, it's not because they're weak. It's because they tell themselves, 'I'm strong enough. I can do this."
"If Guillermo doesn't want to share a moment with you, it's because he's learned that you need your moment of pleasure pour you alone. And you can't always expect that people be available for you."
"When people shout or say painful things with intention to hurt, it doesn't mean that they don't want peace. It's only that they're not ready to pretend that everything's fine, even in public-- they don't want to lie."
"No, magic... doesn't come on its own here."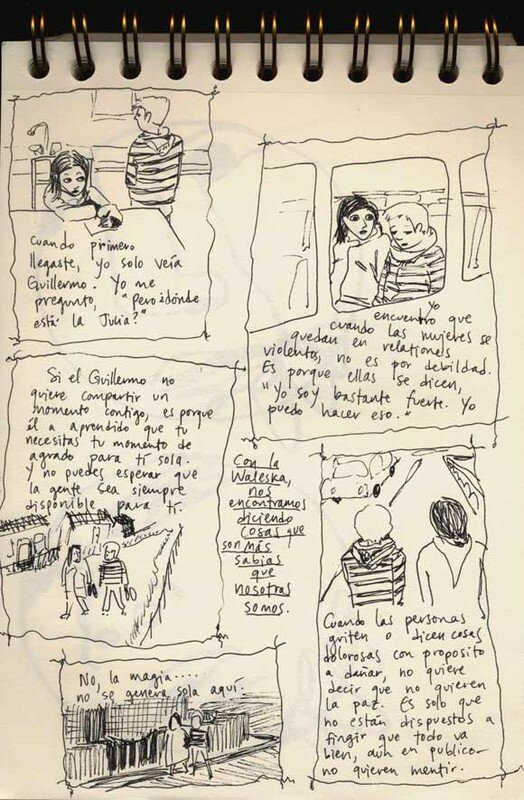 06 mars 2007
With Waleska and Trevor we do things I normally have to do alone.
(crazy walks, eating obscure grains, making funny noises)
And then... Trevor needs time alone too.
Bretagne is so full of sea and sky that there is hardly room left for any people. The tides are enormous--
Le Bretagne est si plein de mer et de ciel qu'il n'y a guêre d'espace qui reste pour les gens. Les marées sont énormes--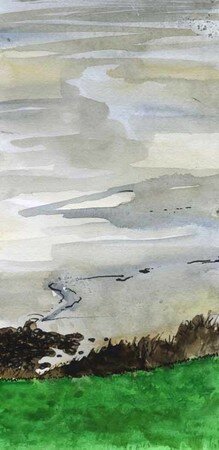 05 mars 2007
An enchanting story I read at Waleska's house...
Sometimes you'd prefer to have never been born
Or maybe only
To keep yourself alive
Just eat drink sleep
Under the stars
Like an animal
Not pay any heed
To gods or animals
Simply be
Without before or after
A breath a sigh
And then disappear
Without leaving more than
A footprint in the grasses
Just as soon erased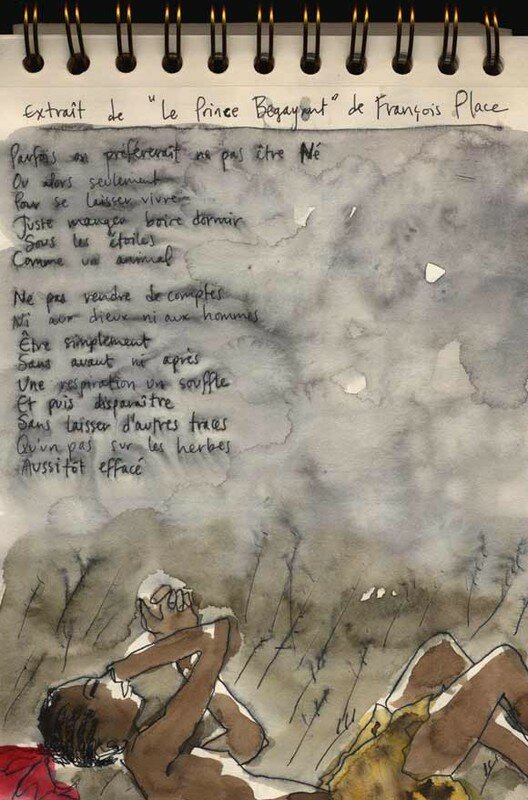 le muet ammenne le prince bégayant à l'autre côté du fleuve
04 mars 2007
Isle de Santa Rosa. Octobre.
Avec Sara on cherche un endroit à dessiner aux Pins Torrey.
Ici?
Non, pas encore. Je n'ai pas senti le chatouille
Annecy. Mai.
Tu dois écrire tous ces moments doux avec Charlie
Tu as raison. Je dois le faire bientôt, avant qu'ils se mettent racis
En promenant par St.Brieuc, je trouve par hasard un scavenger hunt des graphs en BD. Il a 7 ans et je ne trouve que les pages 1, 2, 8, 9, et 13. En plus, je trouve une promenande jolie à côté de la rivière. Il commence à pleuvoir beaucoup
13. "So, Mathurin the Sailor has left... he disappeared in a sea of stars behind the sky of the sky and he left us there, Boise Fox and I, on our blue planet with the portion of eternity for which we are responsible... THE END"
(Gildas Chasseboeuf, June 1999)