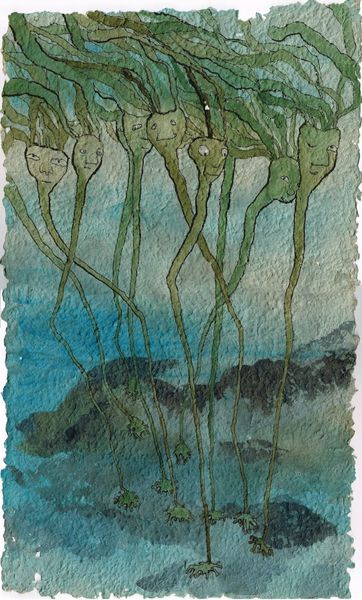 Kelp forest/ Forêt d'algues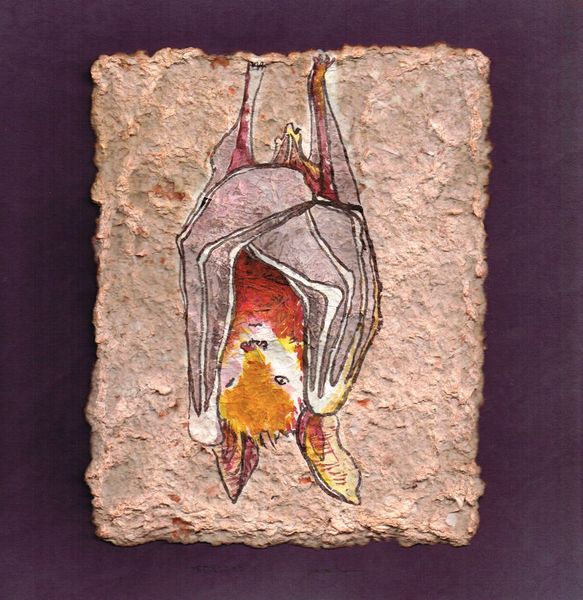 Oreillard/ Little Bat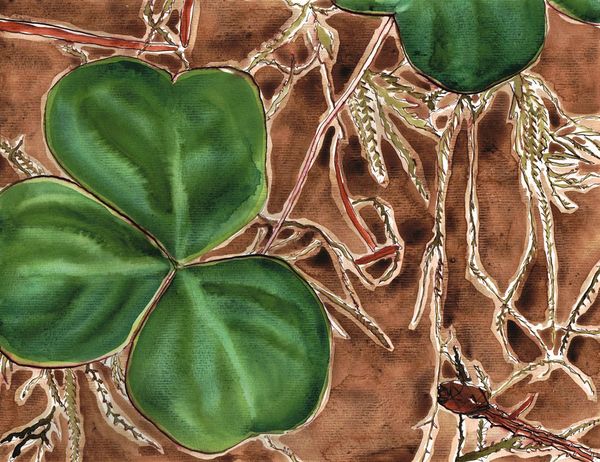 Oxalis and Moss / Oxalis et Mousse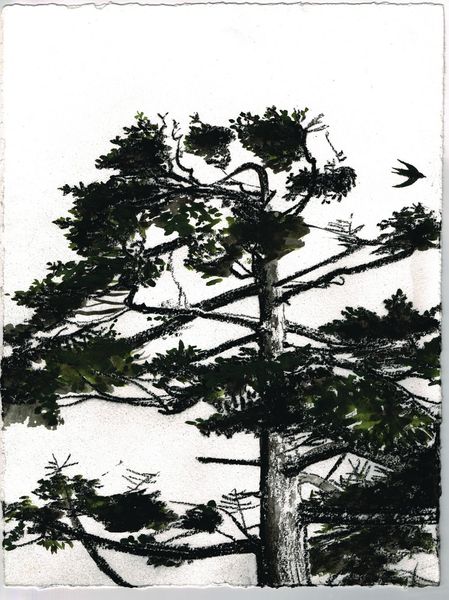 Penter Lane Pine/ Pin de Penter Lane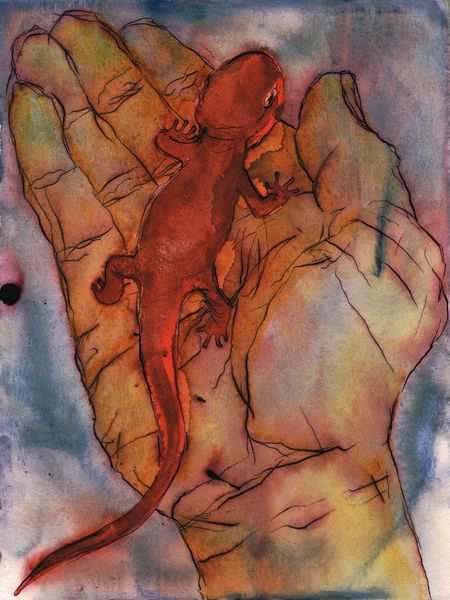 Illustration for "Living" (Denise Levertov)
Living
The fire in leaf and grass
so green it seems
each summer the last summer.

The wind blowing, the leaves
shivering in the sun,
each day the last day.

A red salamander
so cold and so
easy to catch, dreamily

moves his delicate feet
and long tail. I hold
my hand open for him to go.

Each minute the last minute.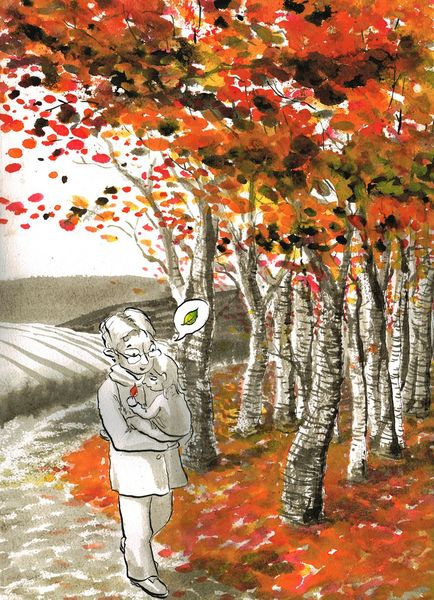 Illustration for "Spring & Fall" by Gerard Manley Hopkins
Margaret, are you grieving
Over Goldengrove unleaving?
Leaves, like the things of man, you
With your fresh thoughts care for, can you?
Ah! as the heart grows older
It will come to such sights colder
By & by, nor spare a sigh
Though worlds of wanwood leafmeal lie;
And yet you wíll weep & know why.
Now no matter, child, the name:
Sorrow's springs are the same.
Nor mouth had, no nor mind, expressed
What héart héard of, ghóst guéssed:
It is the blight man was born for,
It is Margaret you mourn for.
Dinosaur Devours Primeval Forest/ Dinosaur dévore forêt primordiale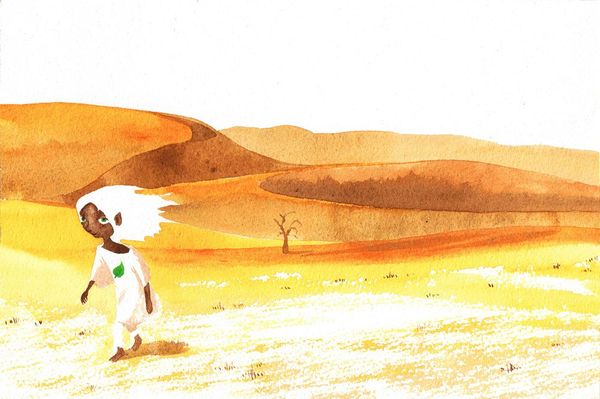 Forêt :Après changement climatique
The Forest: After climate change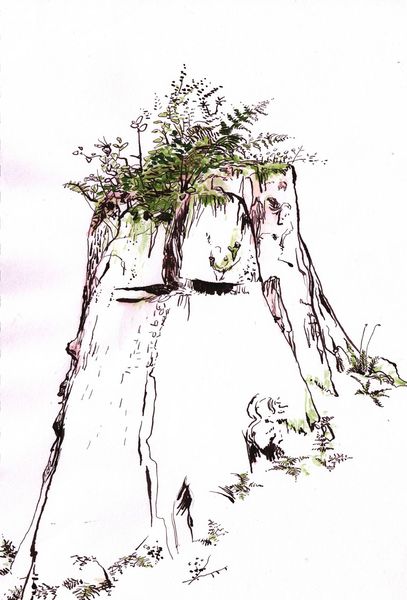 The Last Laugh/ Et qui gagne finalement?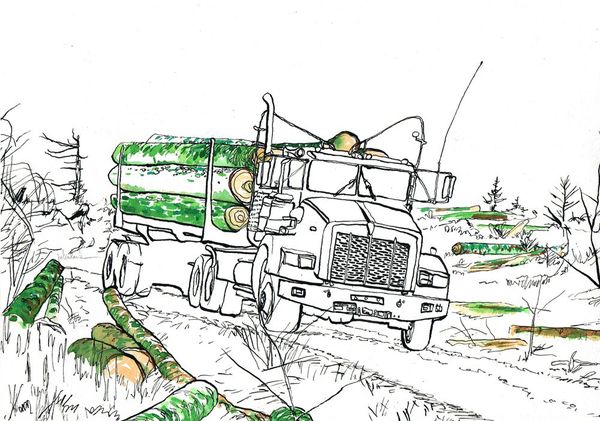 Log Truck/ Camion debardeur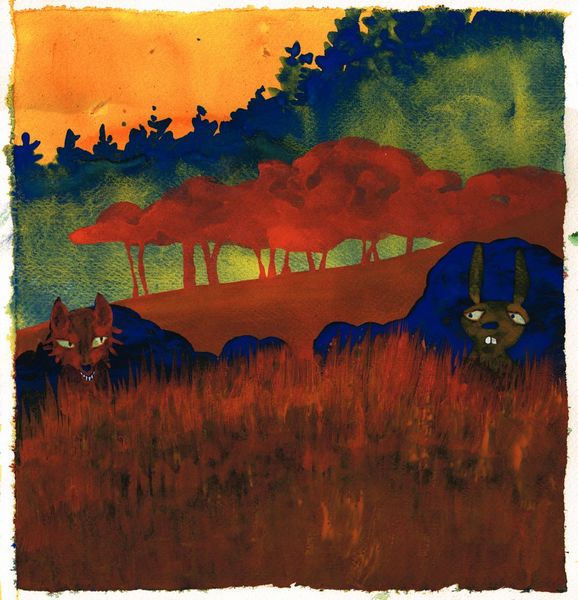 C'est comme ça/ The Way It Is
'What I Want Is...' illustration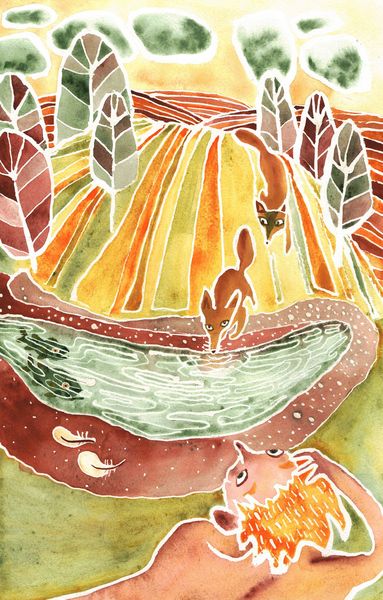 What I Want Is
What I want is
Enough money

To have what I want
What I want is

My own hill
And beneath that hill

A pond
In the pond a lazy

Bass or two
And duck feathers

Resting on the mud
Of the shore

Between the hill
And mud a patch

Of grass where I
Can lie and count

My seven trees
My seven clouds

And count the coyotes
Coming down the hill

To drink
Coyote 1 Coyote 2

- C.G. Hanzlicek