28 janvier 2015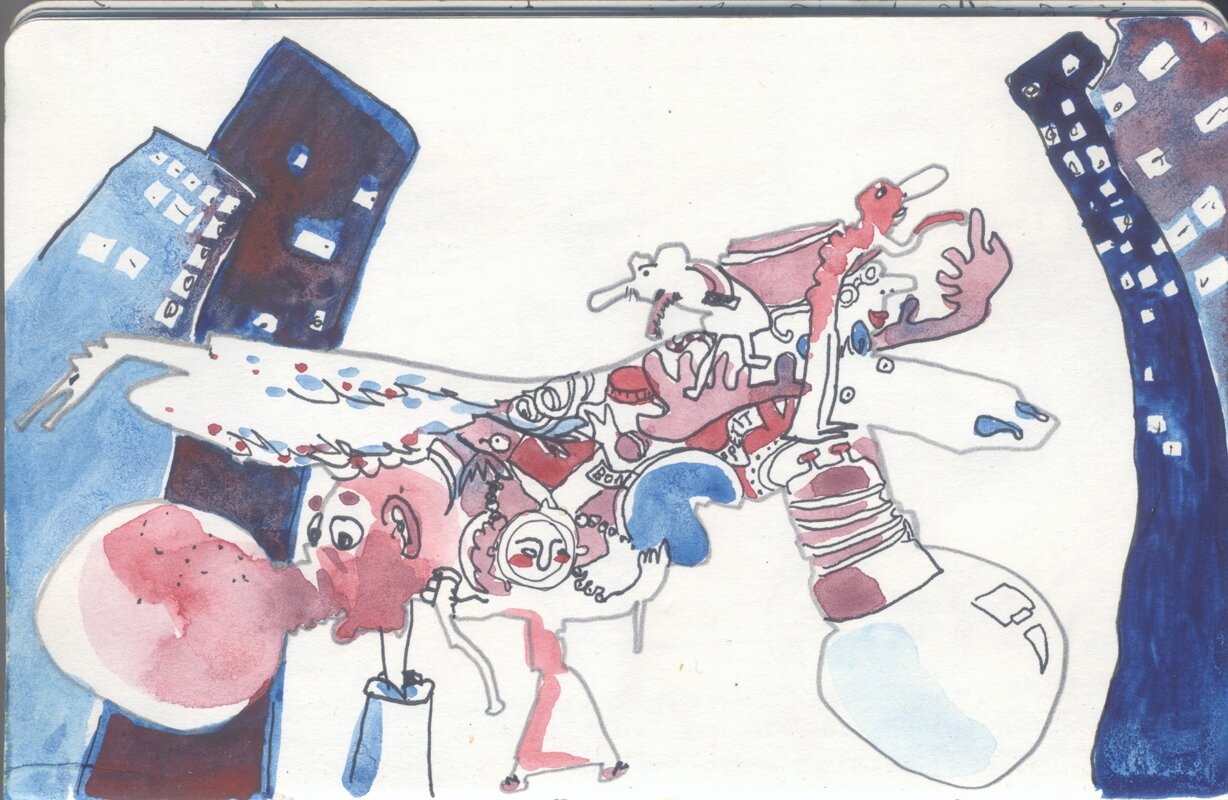 Fantastic motorcycle (with Guillaume) Moto fantastique (avec Guillaume)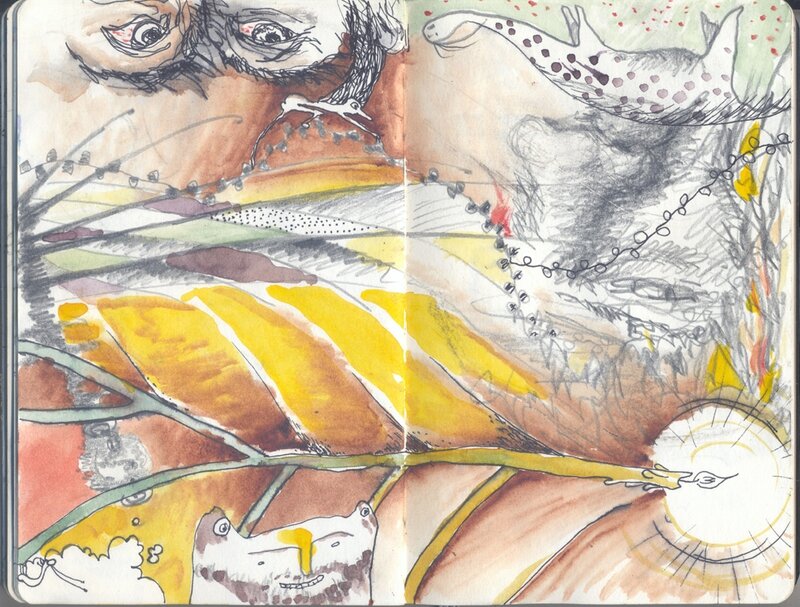 Collective work (with Guillaume and Francis) Oeuvre collectif (avec Guillaume et Francis)
Scene invented at the Morinais (with Guillaume) Scène inventé à la Morinais (avec Guillaume)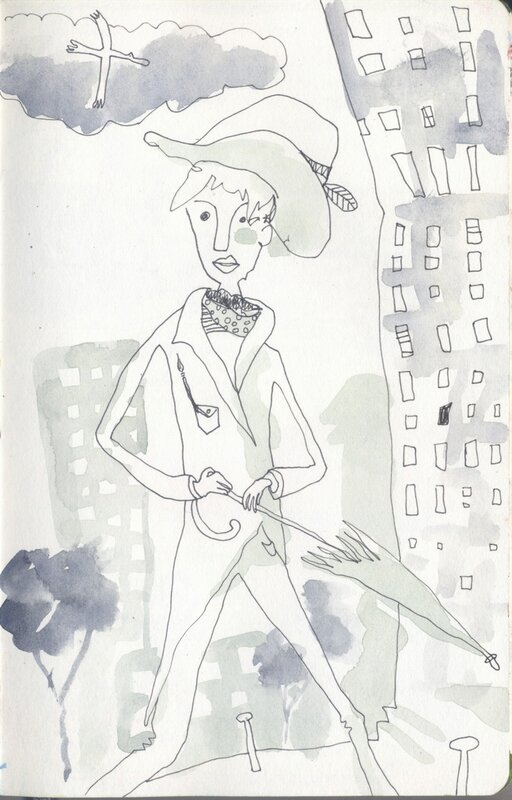 Town mouse Citadin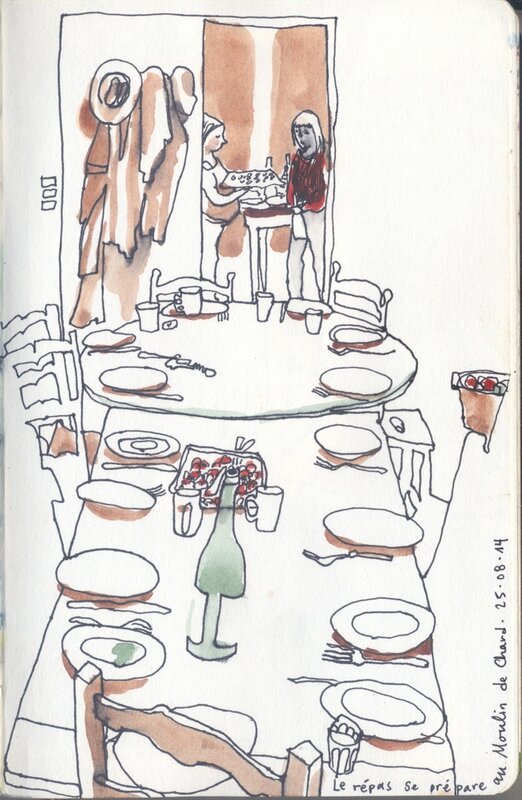 Dinner's almost ready at the Chard Water Mill (MoulinChard.)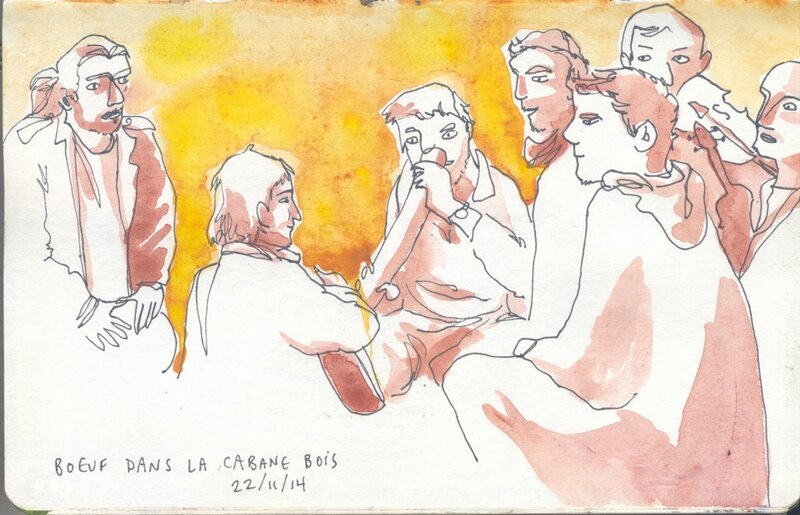 Jam session in the woodshed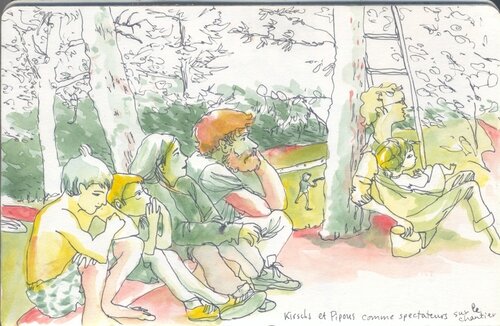 The Kirsch and Zouz families as spectators on the Moulin house site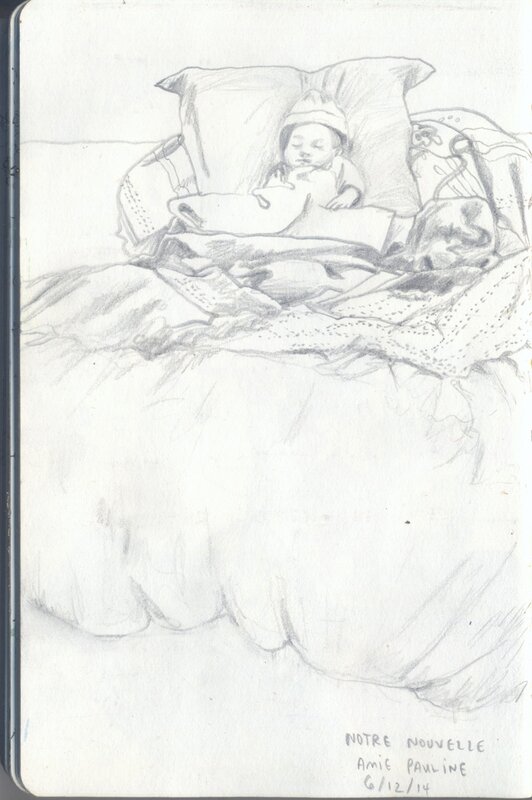 Our new friend Pauline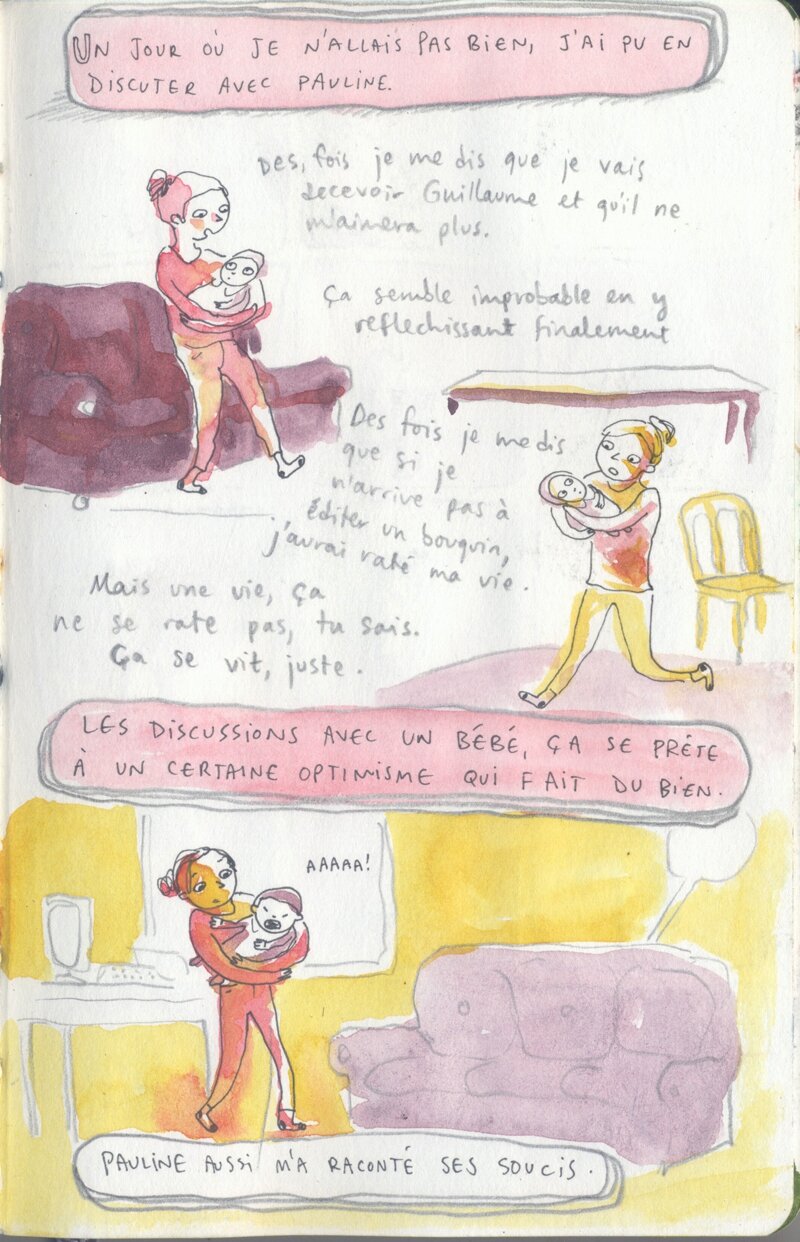 One day when I wasn't doing that good, I was able to discuss it with Pauline.
'Sometimes I think I'll disappoint Guillaume and he won't love me anymore. That seems kind of improbable when I think about it.'
'Sometimes I think if I don't get to publish a book, I will have failed my life. But you know, a life can't be failed. It can just be lived.'
Discussions with a baby call for a certain optimism that does me good.
Pauline tells me about her worries, too.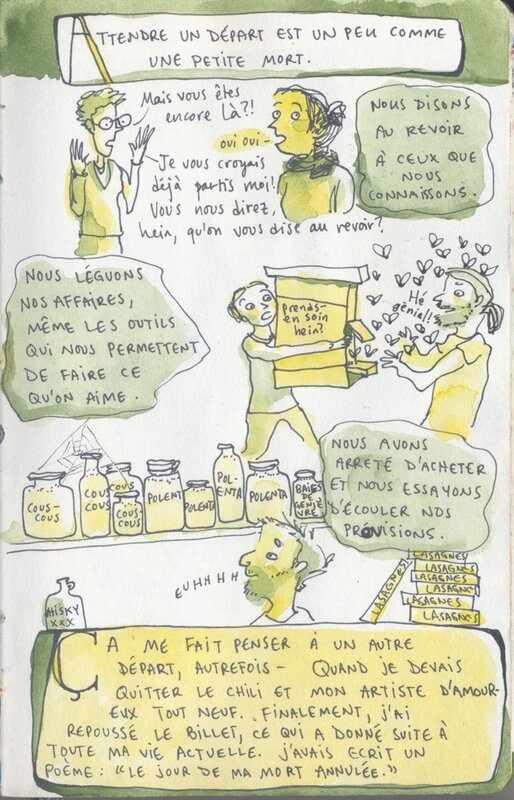 a little
Waiting to leave is something like a small death.
We say goodbye to people we know. 'Hey, you're still here?' 'Yeah.' 'I thought you were already gone! You'll let us know, right, so we can say goodbye?'
We bequeath our things, even the tools that allow us to do what we love to do. "Take care of them, okay?" "Wow great!"
We stopped buying and we try to use up our stock.
It makes me think about another departure, long ago- When I had to leave Chile and my brand new artist sweetheart. In the end, I pushed back the plane ticket, which led to my whole current life. I had written a poem: 'My canceled death day.'
J'adore voter en Oregon. Tous ces propositions de loi et candidats locaux me donnent l'impression que ma vote vaut quelque chose. Même d'ici.
Cette année j'ai voté pour le candidat des Verts, Jason Levin. Il est un peu bizarre pour être gouverneur de tout un Etat, mais au moins il a le bon sens d'une personne normale. Il n'a pas gagné, de toute façon. Je suppose que nous avons Kitzhaber à nouveau.
'reste normale' "Ce n'est pas bien quand la seule personne armée dans une université est comme par hasard celui qui fait des violences massifs." 'essaye d'avoir l'air d'avoir du coeur' 'pourquoi il s'est assis si près de moi?' 'je n'arrive pas à croire que j'ai réussi à rentrer' 'j'ai une petite envie de faire pipi' (clefs de voiture) Jason Levin entre sans demander et s'asseoit dans le débat organisé entre les deux candidats gubernatoriels principales par le groupe de médias Pamplin.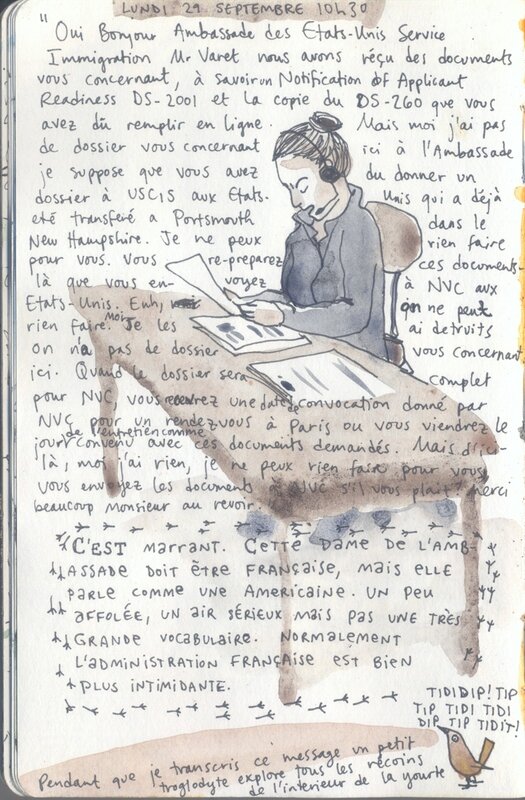 It's funny. This lady from the embassy must be French, but she speaks like an American. Sort of freaked out, serious-sounding but not a very large vocabulary. Normally the French administration is much more intimidating.
While I transcribe this message a little wren explores all the nooks of the interior of the yurt.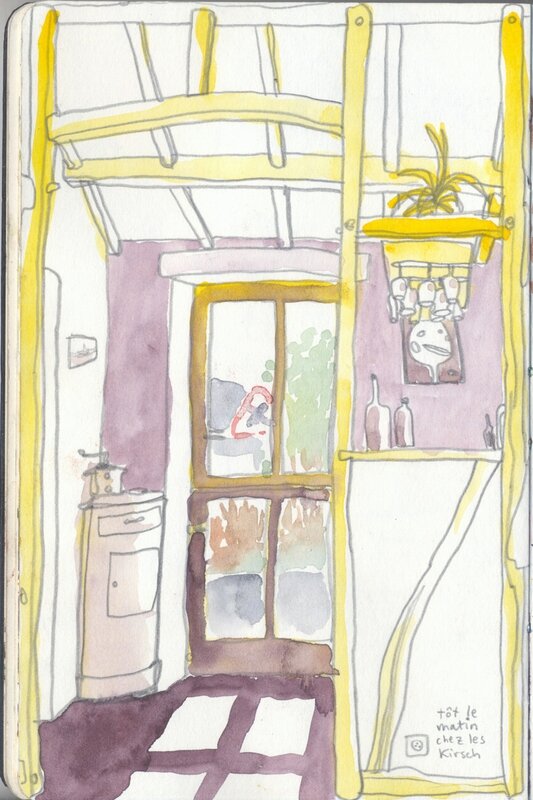 Early in the morning at the Kirschs' house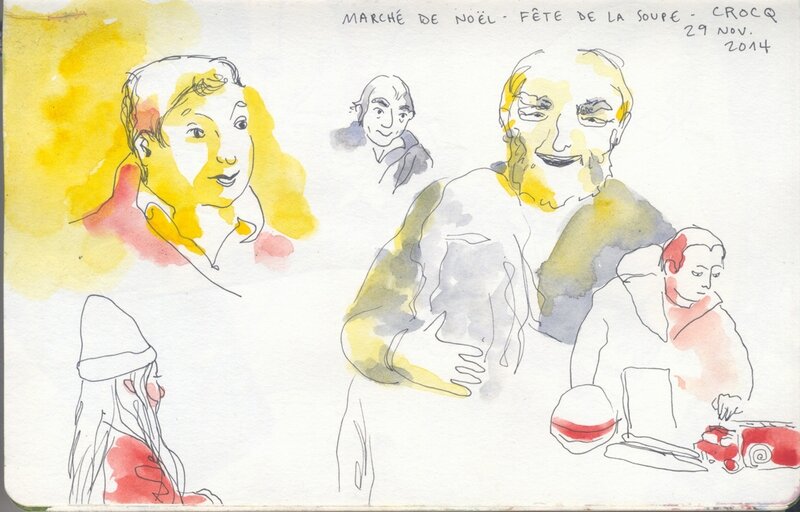 Christmas market and soup festival at Crocq
Claire and Olivier's wedding, Montreuil City Hall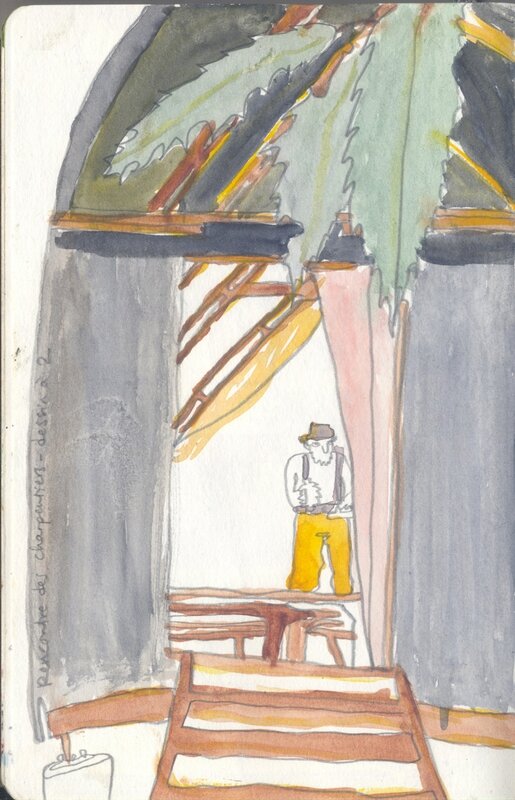 Carpenters' gathering. 2 people drawing with a girl I met.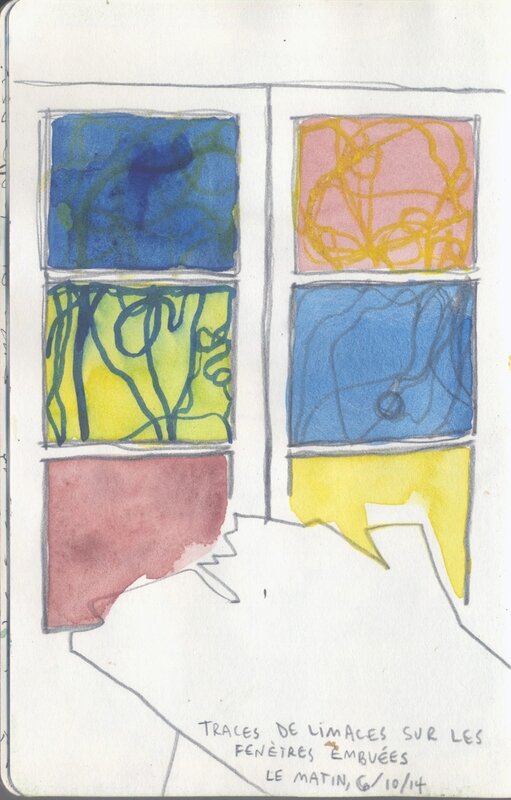 Slug trails on the fogged-up windows, morning, oct.6 2014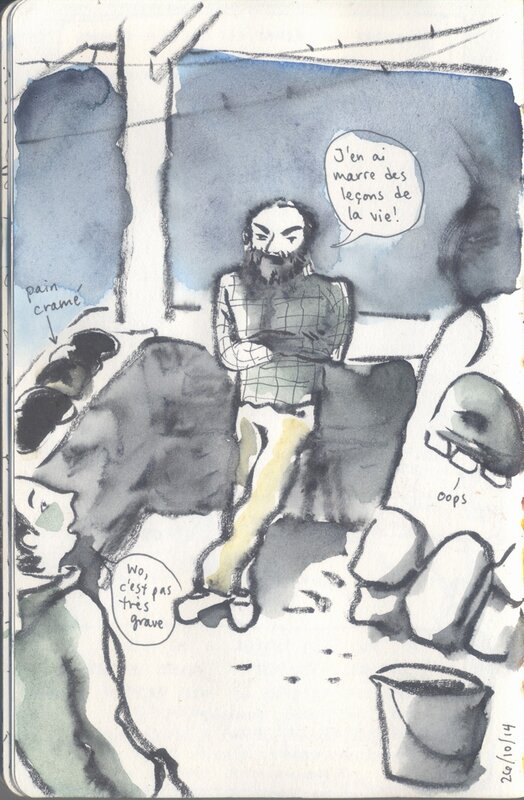 'I'm sick of life's lessons!' (burned bread) 'Oh, it's not a big problem.' 26 oct 2014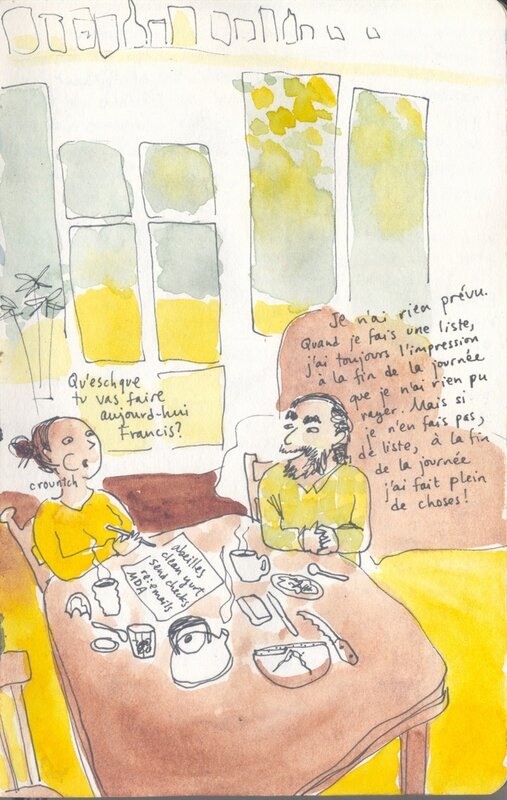 (crunch) 'whatcha going to do today Francis?'
'I don't have anything planned. When I make a list, at the end of the day I always feel like I didn't get to cross anything off. But if I don't make a list, at the end of the day I've done lots of things!'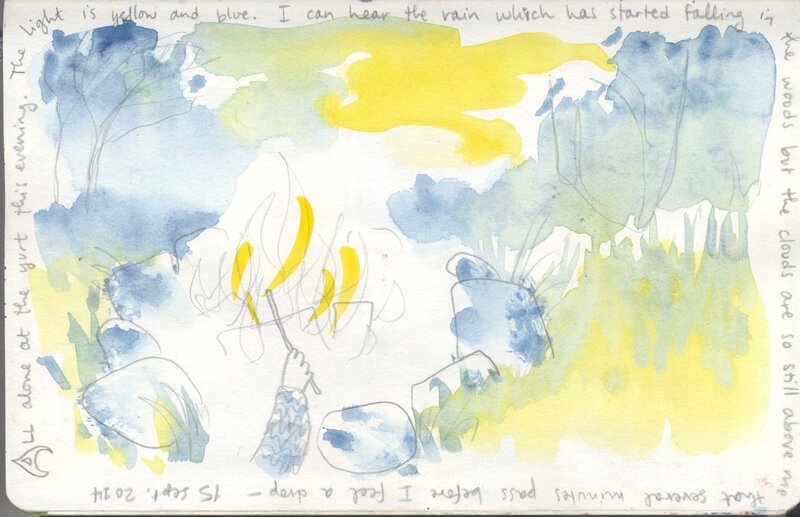 Toute seule à la yourte ce soir. La lumière est jaune et bleu. J'entends la pluie qui a commencé à tomber dans les bois mais les nuages sont si immobiles au-dessus de moi que plusieurs minutes s'écoulent avant que je ne reçois une goutte.
01 décembre 2014
A pile of old drawings I put into frames so they would be available for the Christmas season.

Un tas d'anciens dessins que j'ai encadré pour les rendre

disponible avant Noël.
27 novembre 2014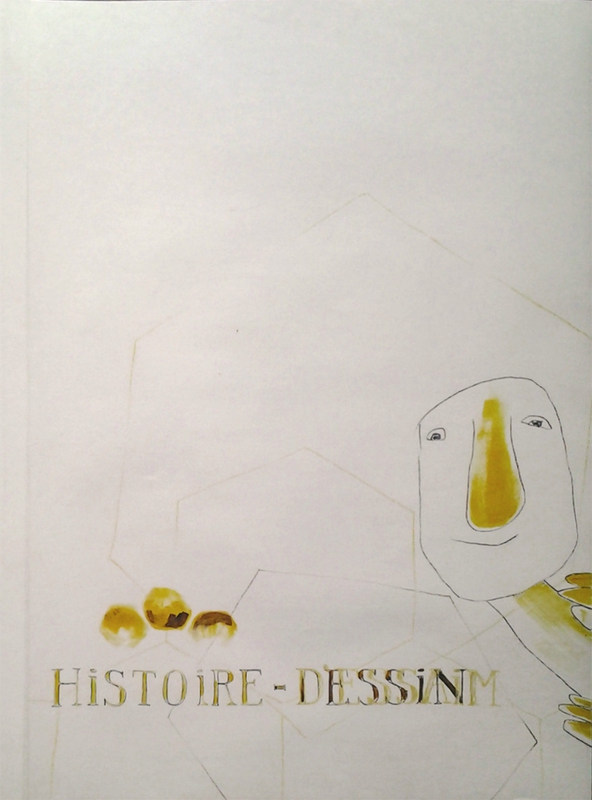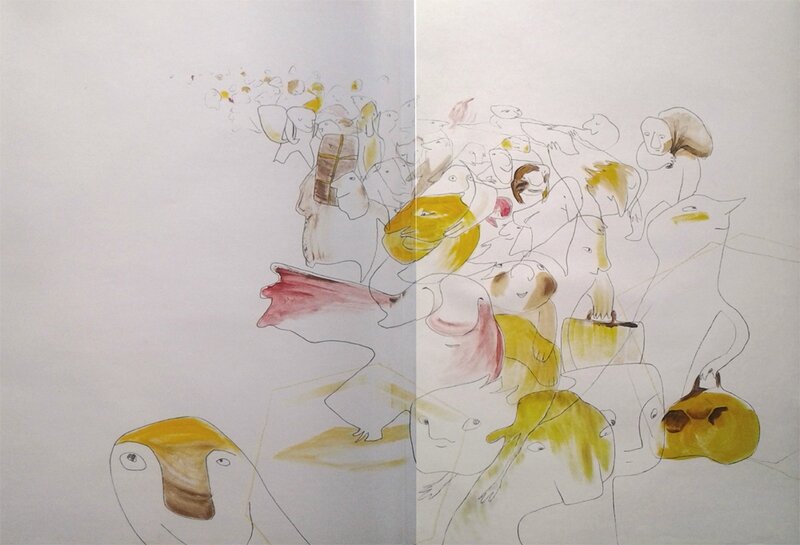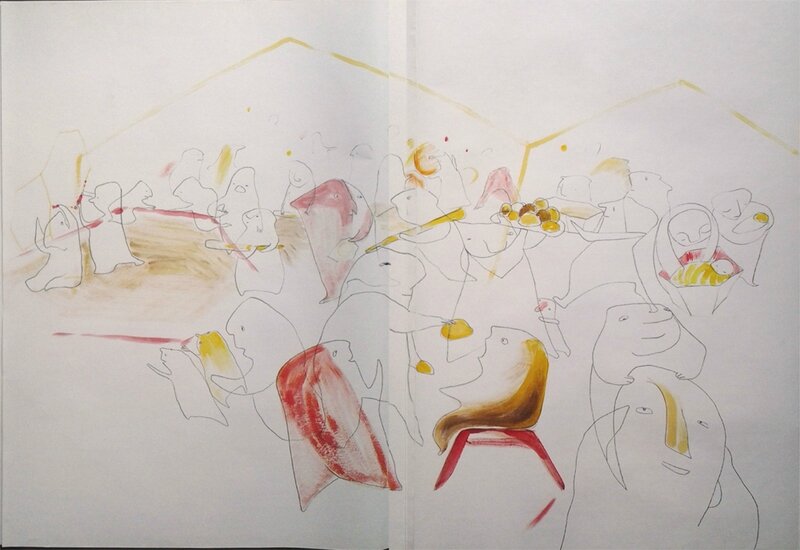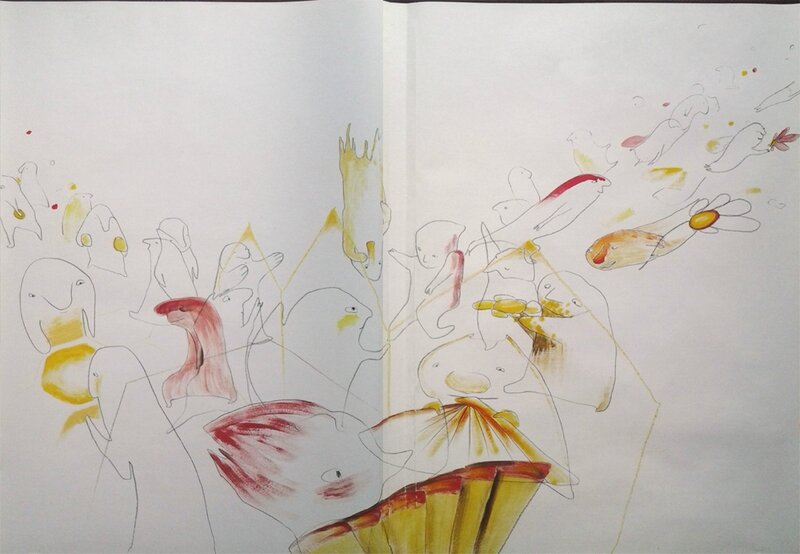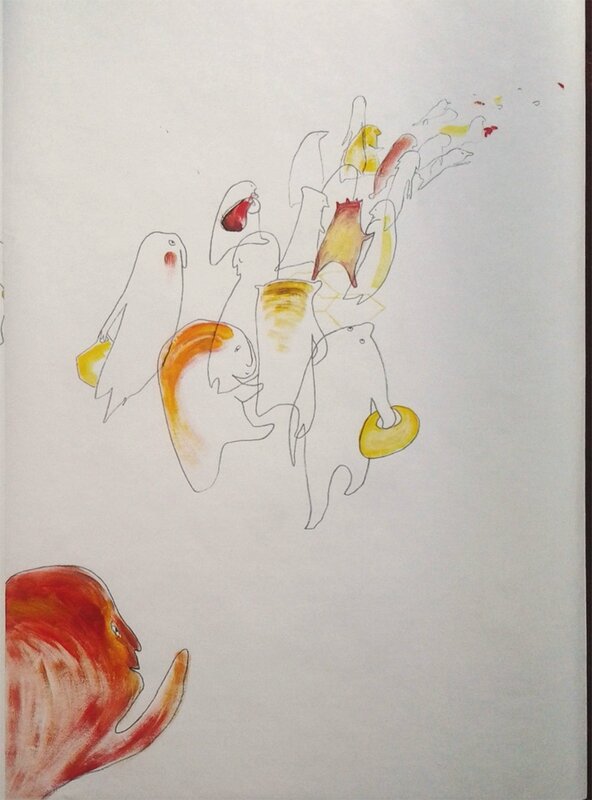 03 novembre 2014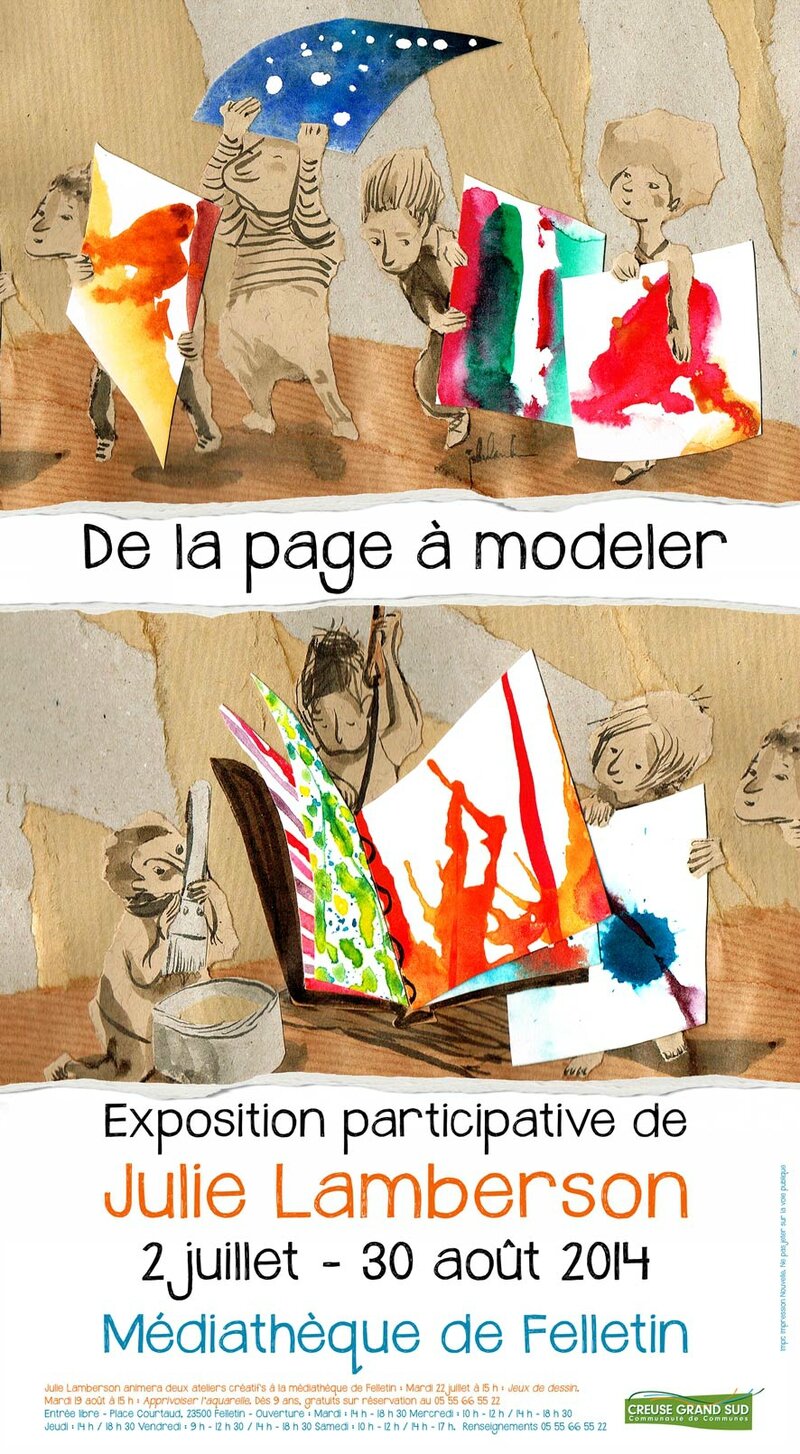 Avec l'énorme Histoire d'Essaim suspendu au fond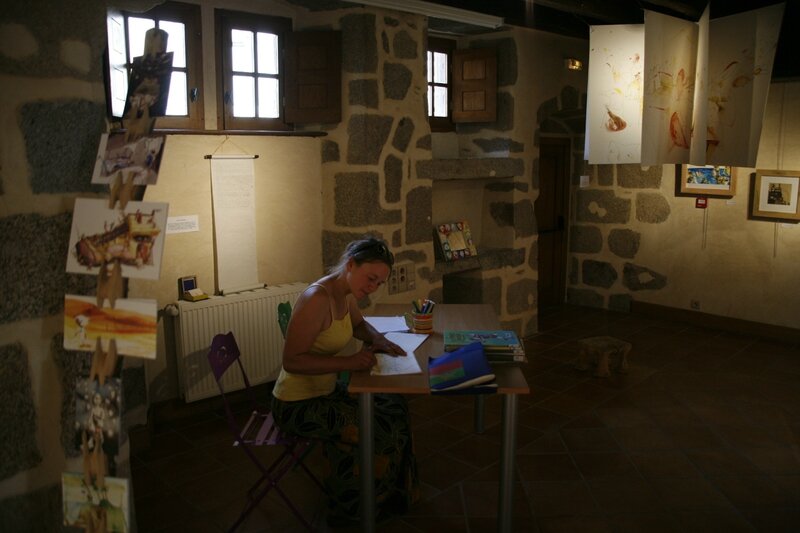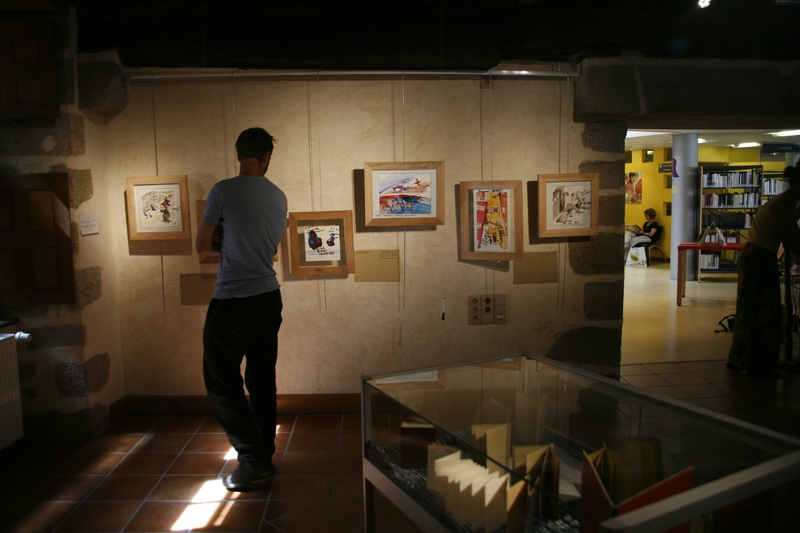 Bulles à remplir: on peut écrire sur les tableaux !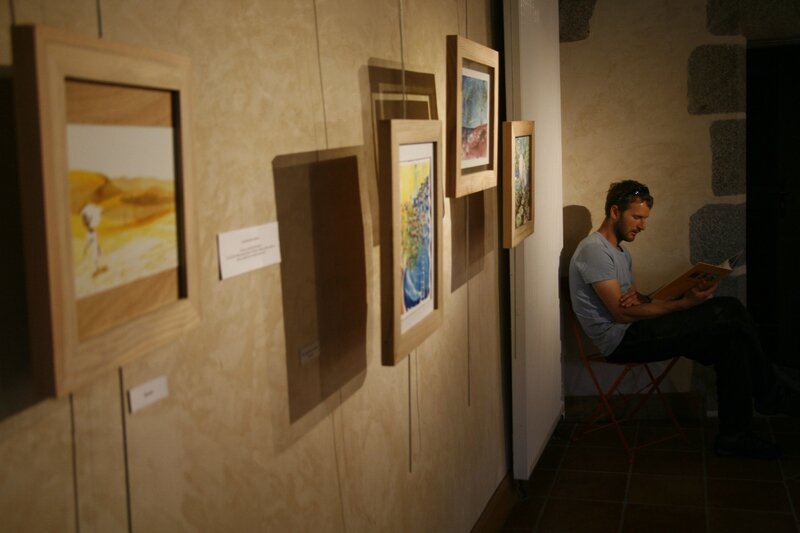 Bon voisinage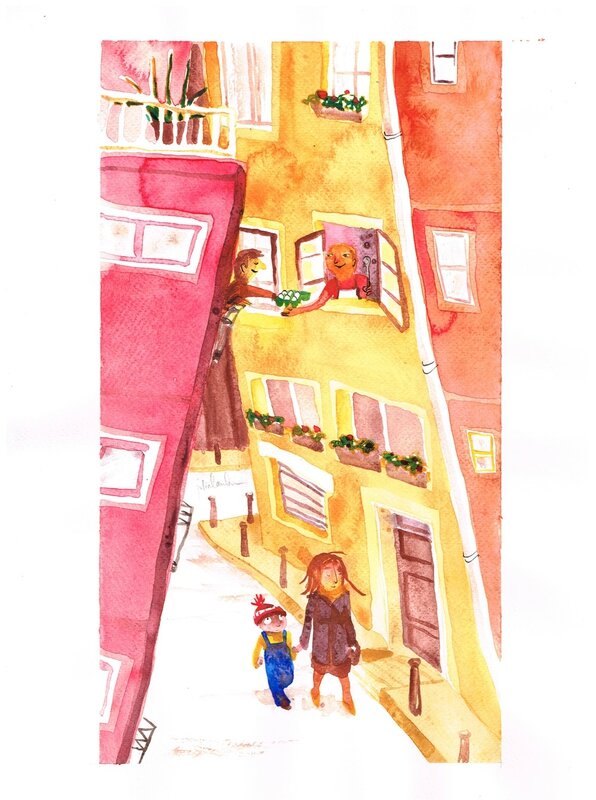 Cheval sans retroviseur
L'étoile d'araignée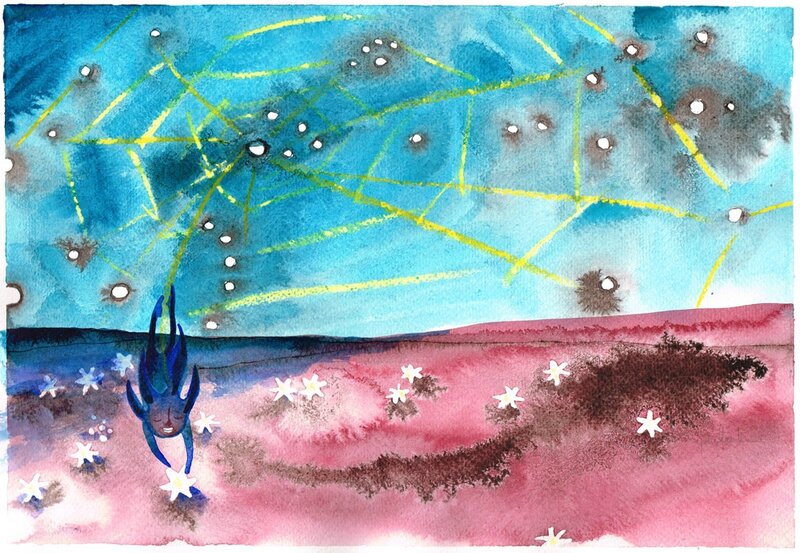 Le Jardinier au Grand Chapeau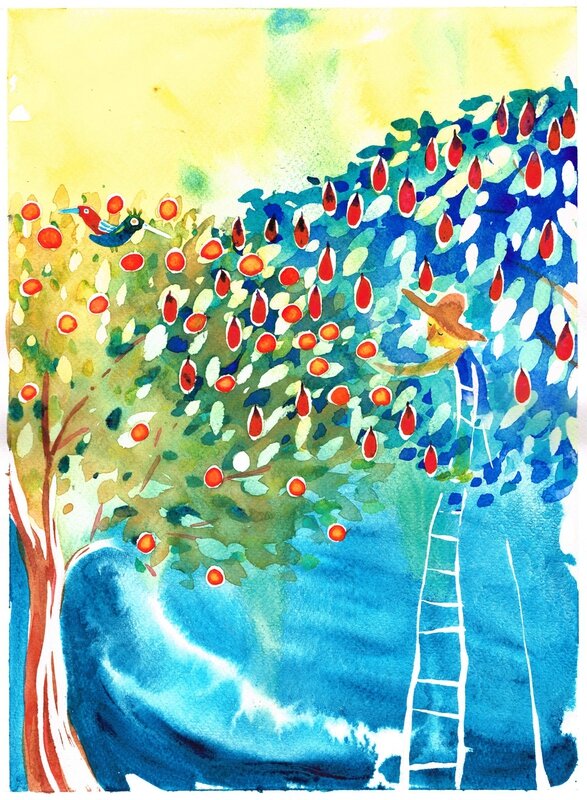 Il rentre chez lui avec sa nouvelle fenêtre
La page à modeler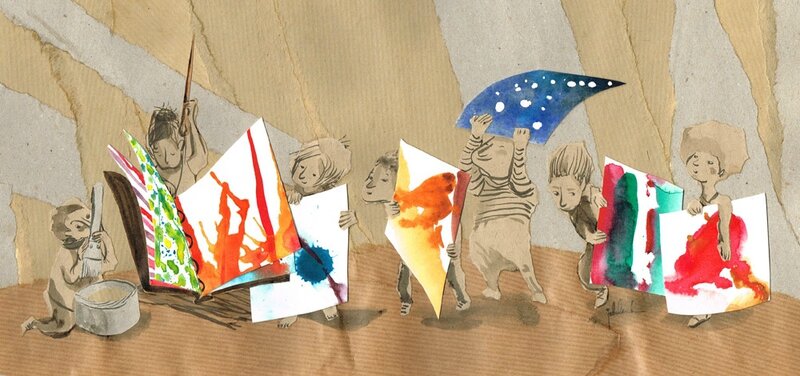 Cours de l'évitation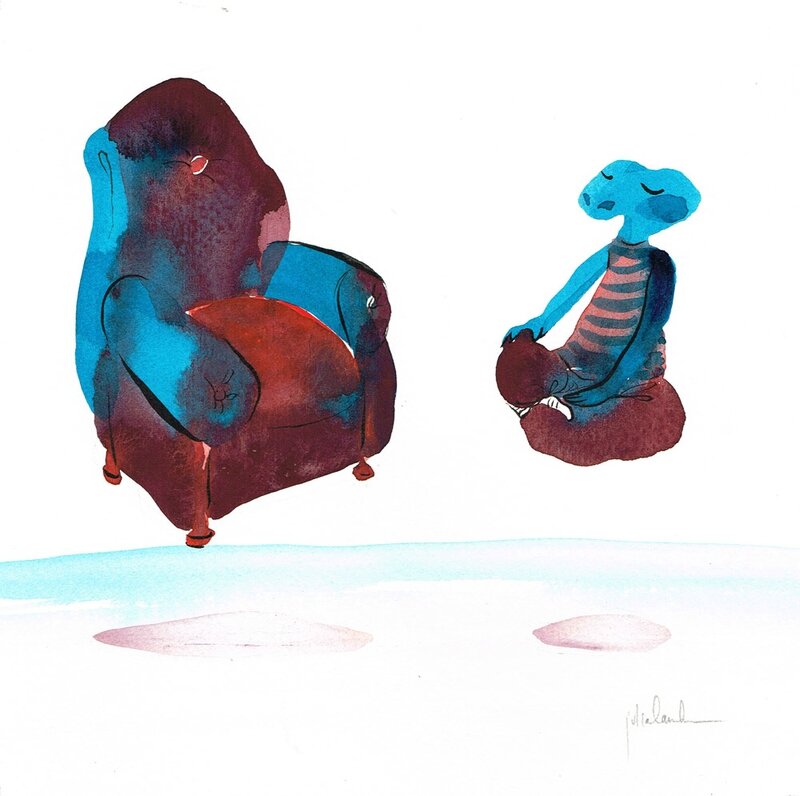 Miroir à Grimaces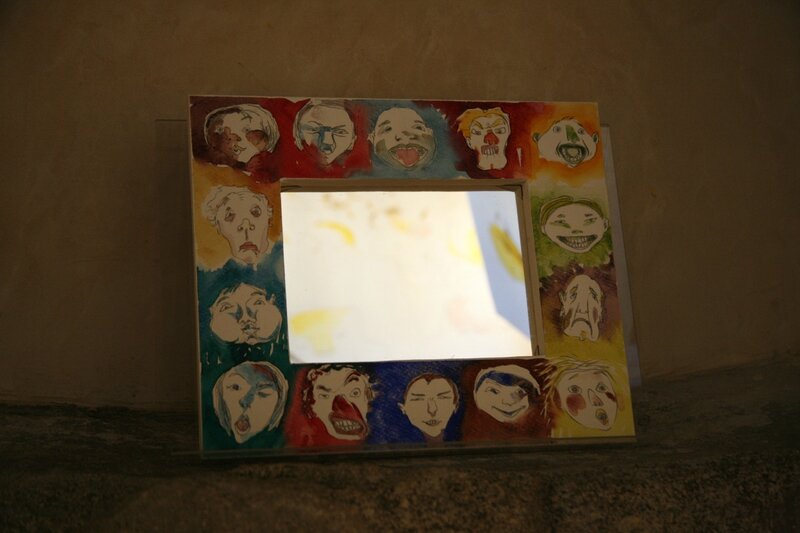 Histoires de taches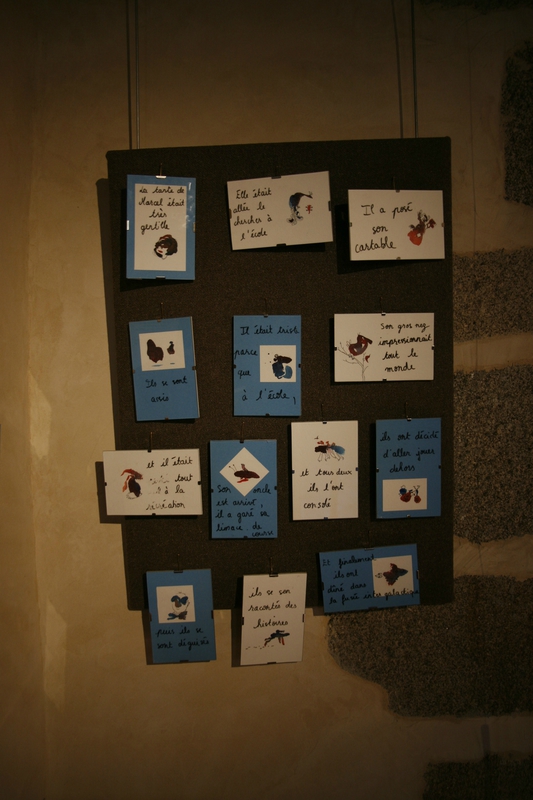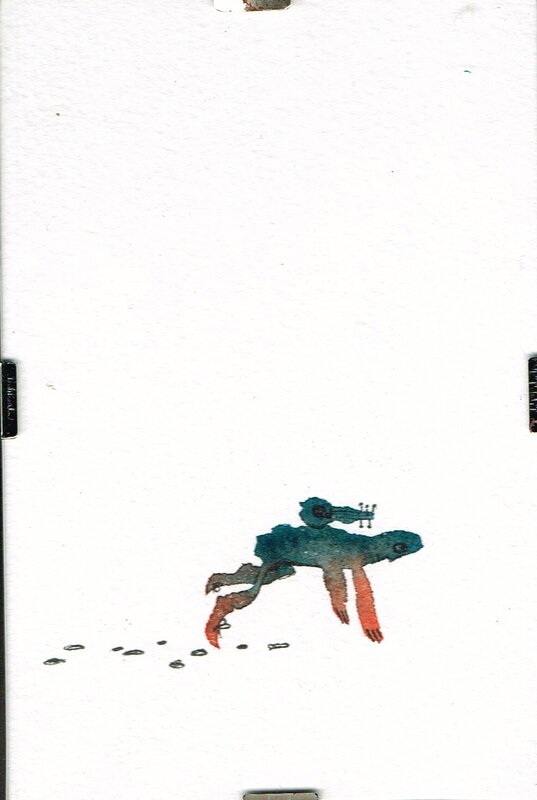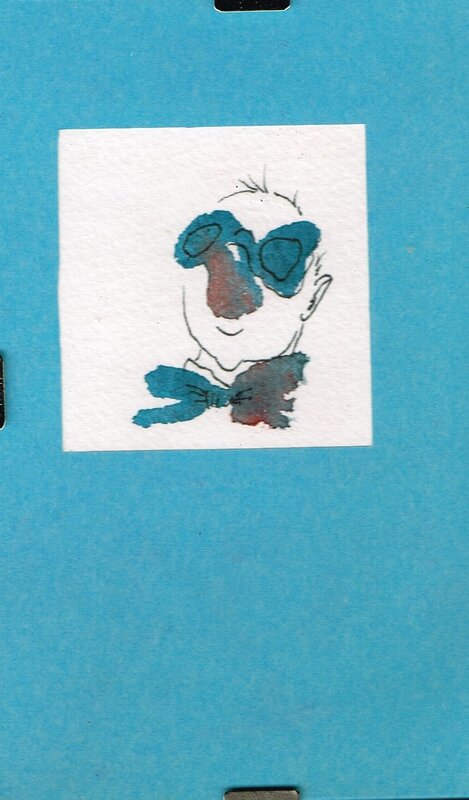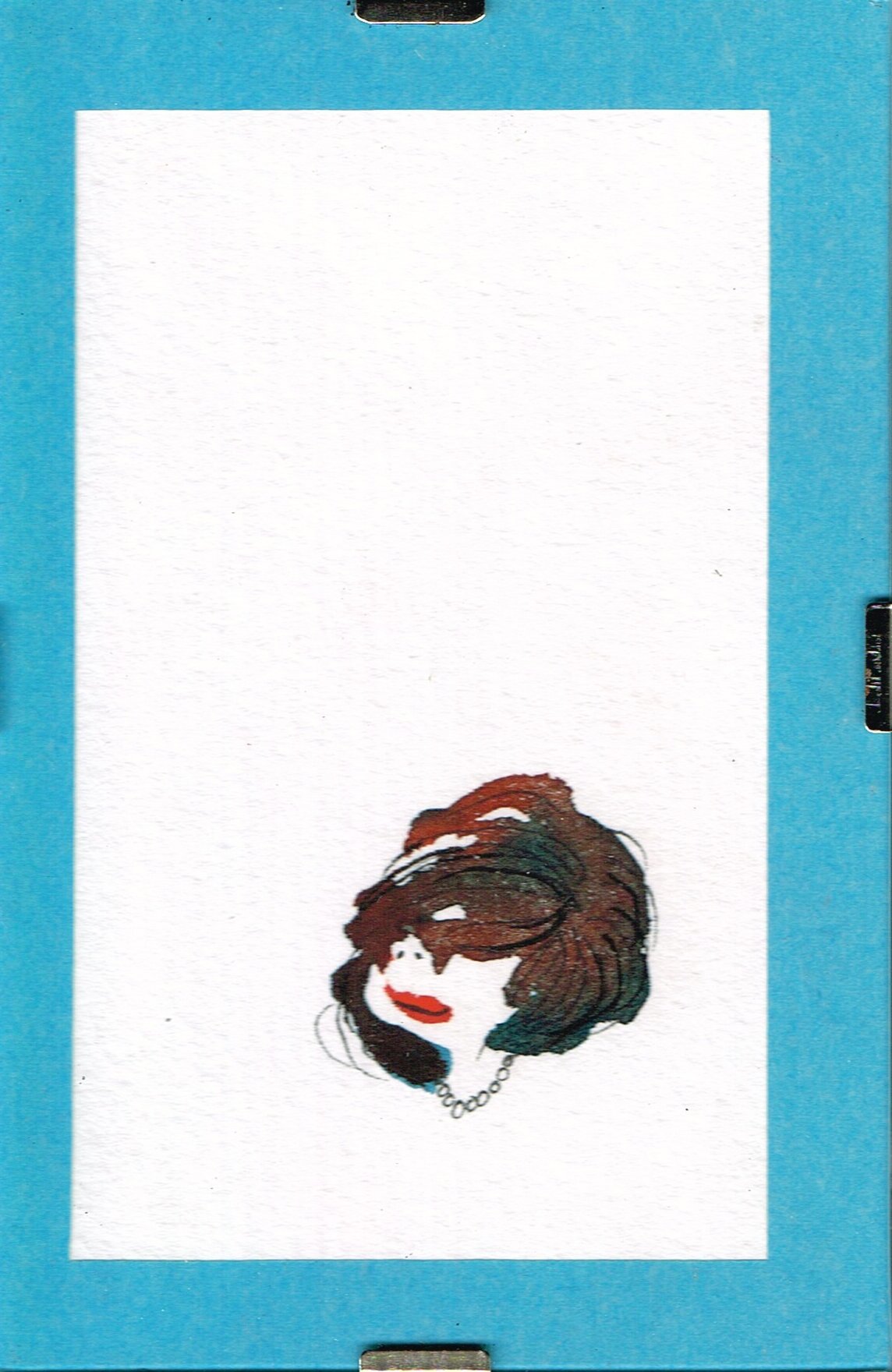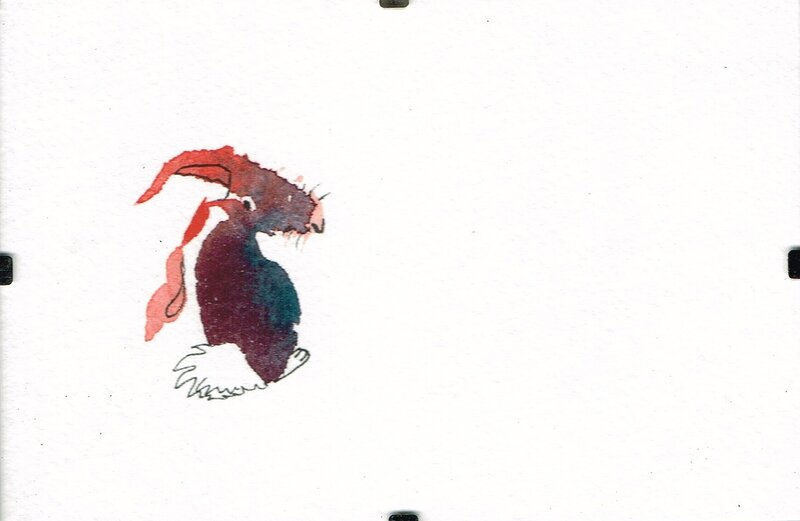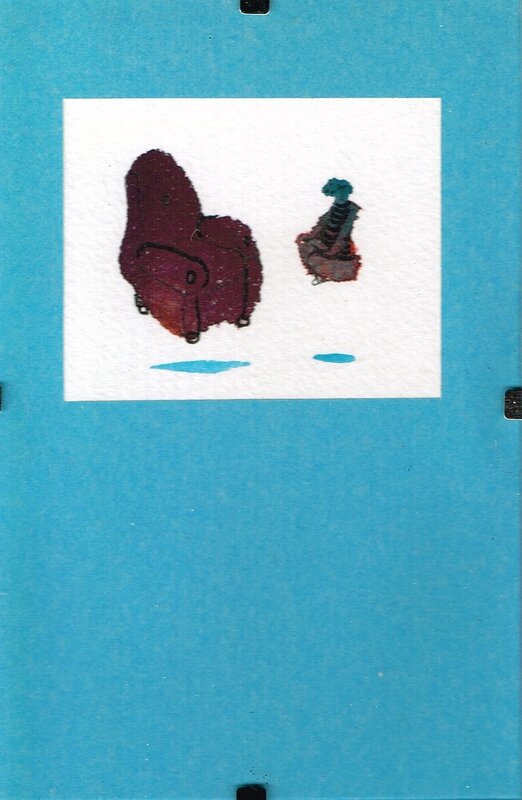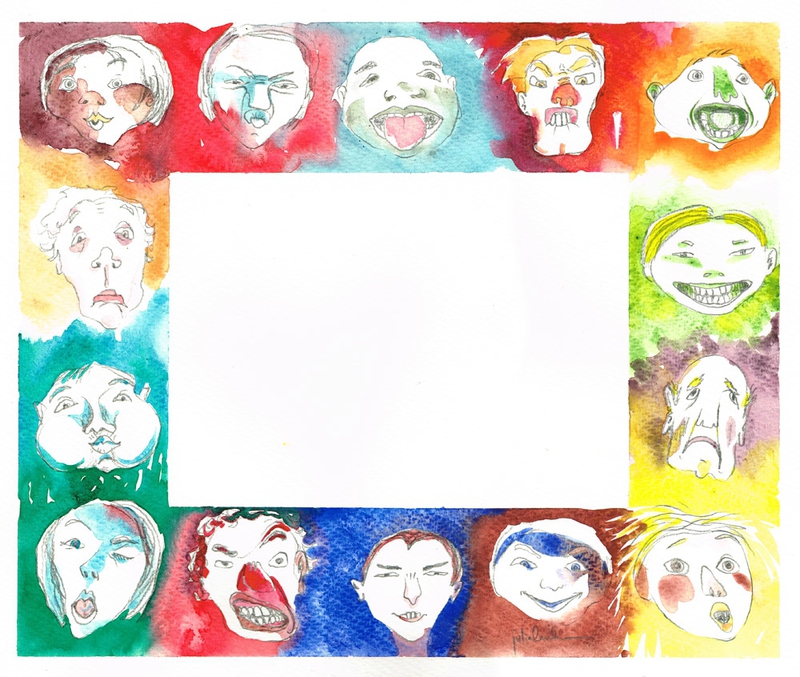 Mouvement Perpetuel (2)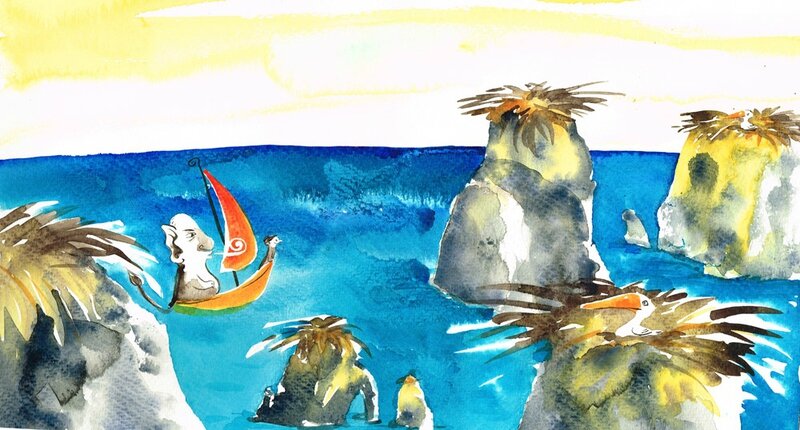 Le Nouveau Nez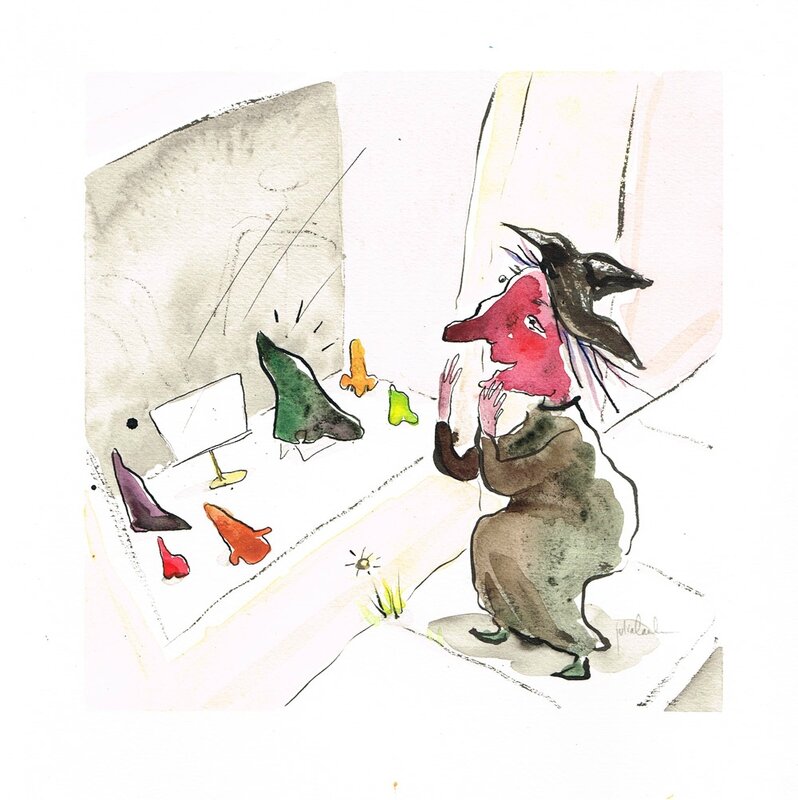 Pierre le sorcier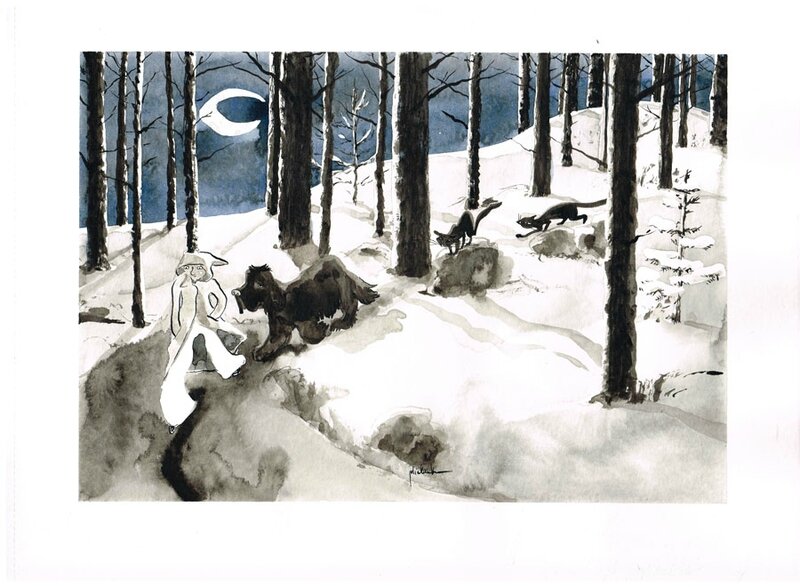 Mali Mali