24 avril 2007
7:51 we leave our house to go to the Bernoux'. (with a drawing for Delphine not to be gotten wet)
7:55 place des Terraux (3 blocks away)
7:57 "We have to seek shelter!"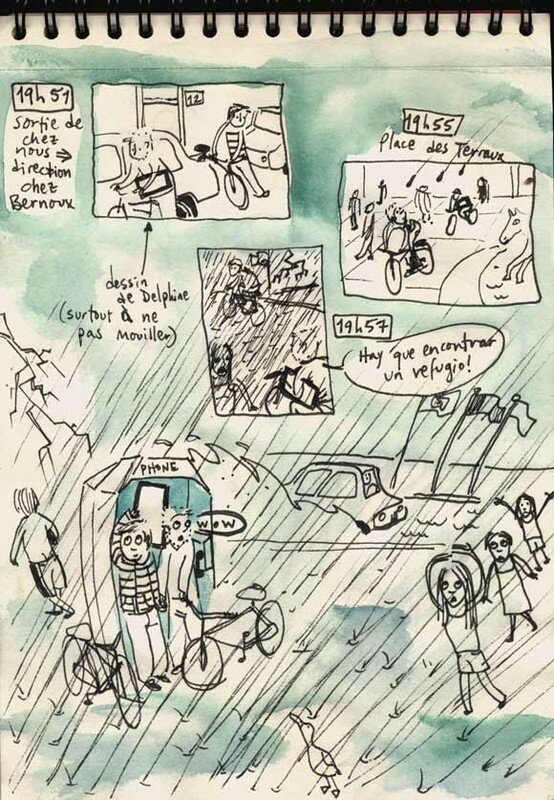 Place de l'Opera, waiting for Samuel to come take me to the strawbale house
Place de l'Opera, esperant que Samuel vienne m'ammener à la maison en paille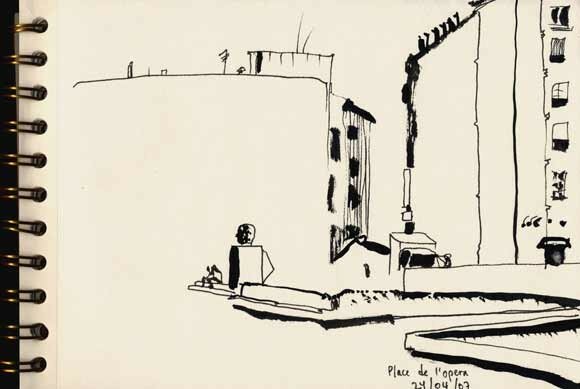 23 avril 2007
Clothilde brings a giant cheese to the apartment.
Pendant qu'on le mange, je me trouve encore un fois en donnant les conseils que j'ai besoin d'entendre.
"I have some faults I could repair..."
"I don't want you to change to be like anyone else. I like you how you are. It's harder to love yourself than to criticize yourself. But if I love myself, I jump, I dance, I laugh, I'm creative, and in the end I make others happier than I could have if I criticized myself at every turn for being late or not washing the dishes..."
#1 image preféré de Clothilde: forte, rapide, bronzée et avec les cheveaux en tresses dans les montagnes vers Grenoble.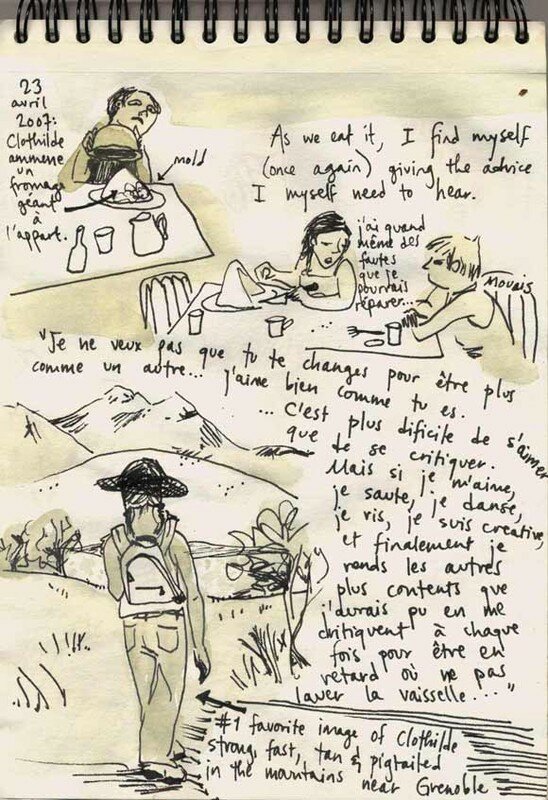 20 avril 2007
la table chez nous
I made a drawing like this at the house in Valparaiso too.
"Vincent, I haven't asked you yet how was your week at the monastery."
We talk about believing vs. knowing--
about the importance of not thinking all alone, but also reading and conversing--
about the calm of the monks and their humor--
i resist the urge to clean up all this and let myself float in the conversation... at any rate I love this disorder