15 janvier 2019
Mural painted behind the bar at the Centro Cultural Playa Ancha, in Valparaiso, Chile, in 2006 with Guillaume Varet
14 janvier 2019
Site under (re)construction! Thanks for being patient.
Ce site se fait remodeler. Merci de votre patience...
09 janvier 2019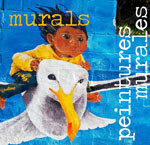 Follow the links to see more images...
Maison du Ruisseau, St. Julien de Ratz, La Sure en Chartreuse, France
Water Tank Murals
Pick of the Litter Thrift Store, NE 1st & Fogarty, Newport, Oregon
Newport, Oregon Public Library: "Storyteller"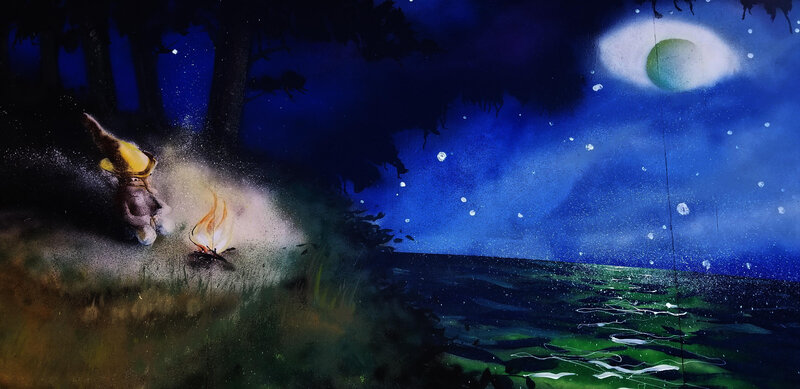 Summer Wind Motel, Hwy 101 & NE 8th St, Newport, Oregon:
SW 2nd and Hurbert St, Newport, Oregon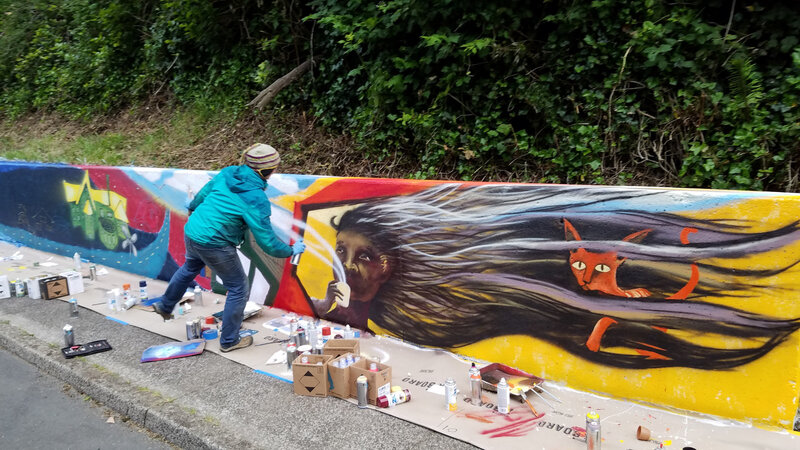 Alma Mater community garden, Bures-sur-Yvette, France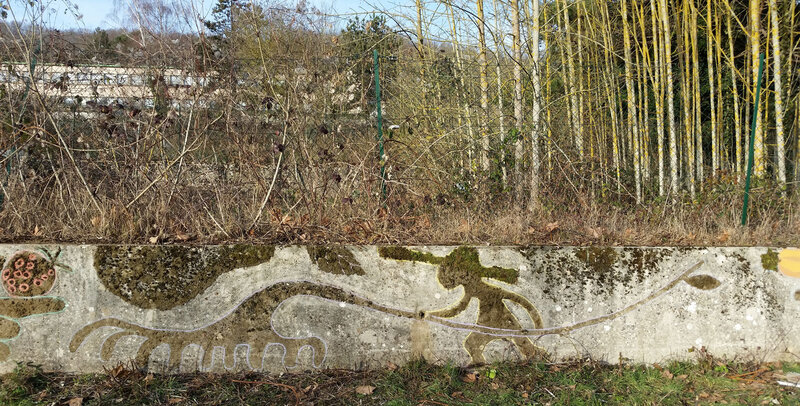 Fontaine, France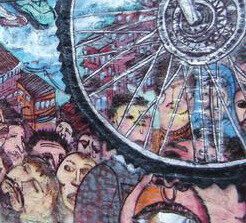 14 octobre 2018
Mural painted in 2018 in Newport, Oregon thanks to patron of the arts Gerry Barrett,
with artist Guillaume Varet.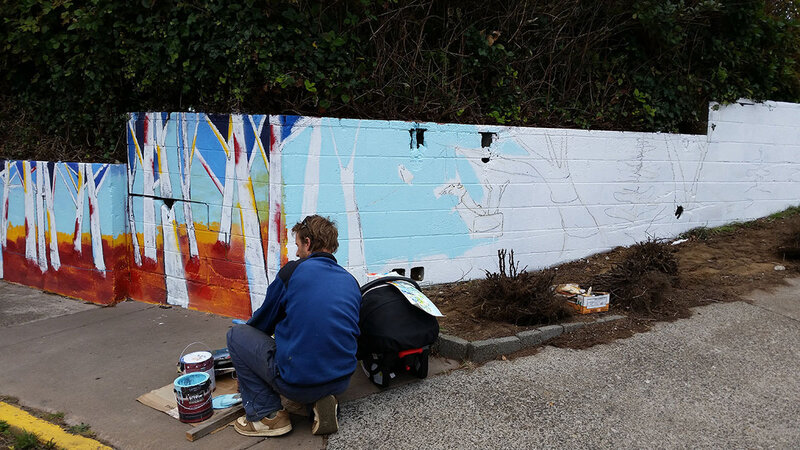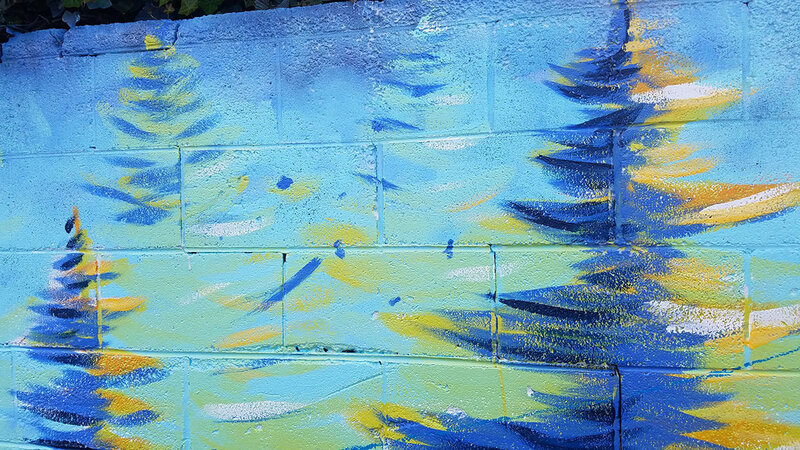 15 juillet 2018
La maison est finie ! chin !
15 mai 2018
Mural painted in 2018 in Newport, Oregon near the Bayfront,
with artists Guillaume Varet, Emy Syrop, and Jeff Syrop.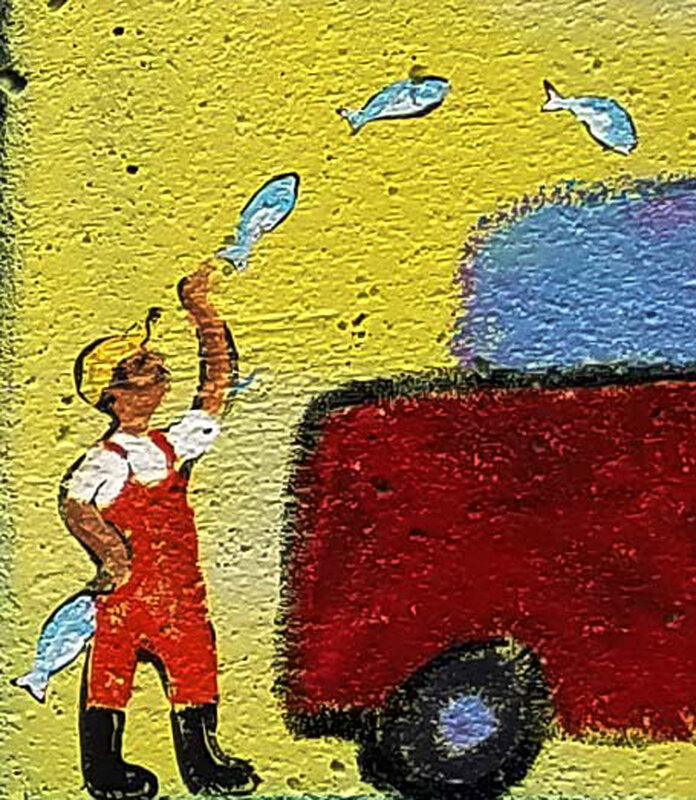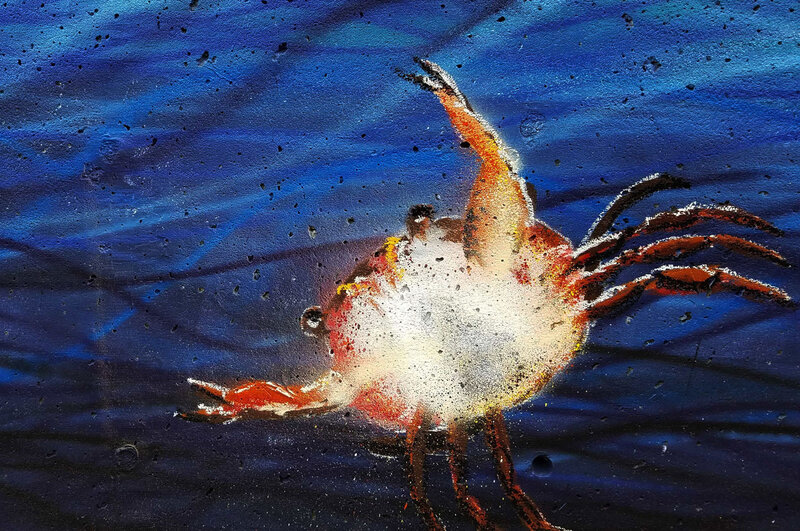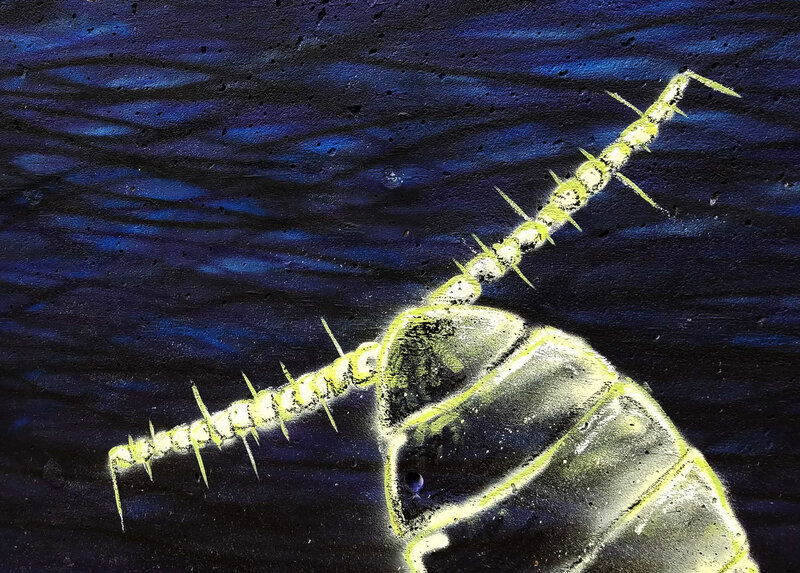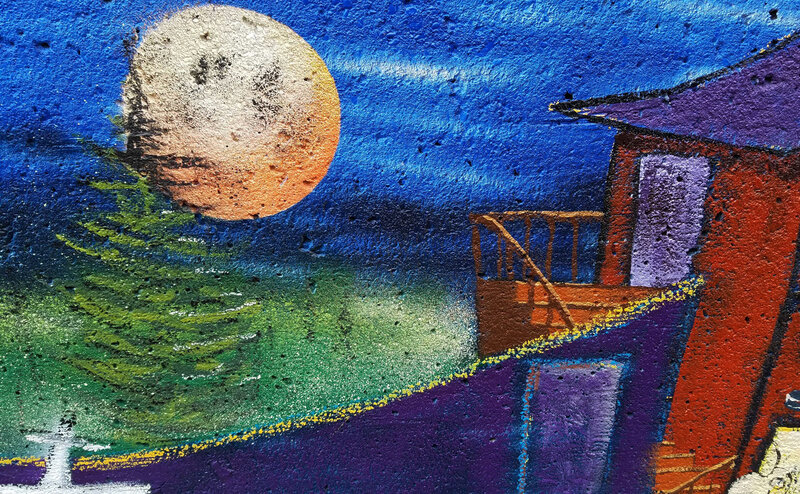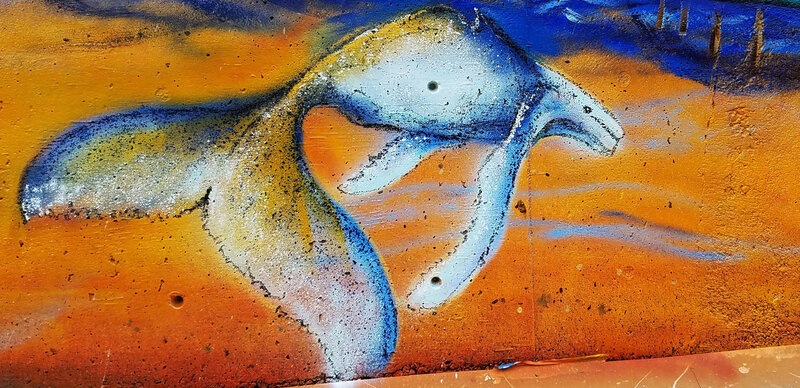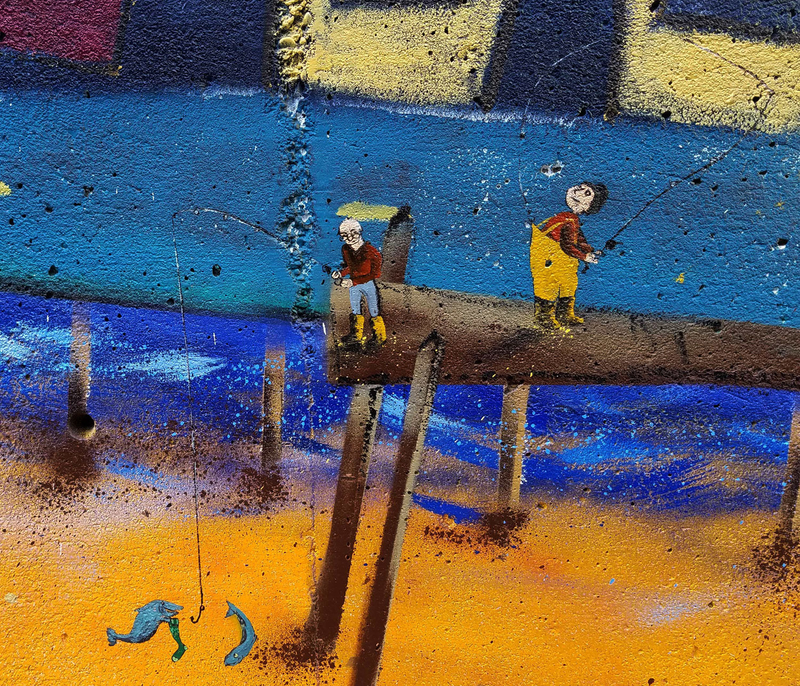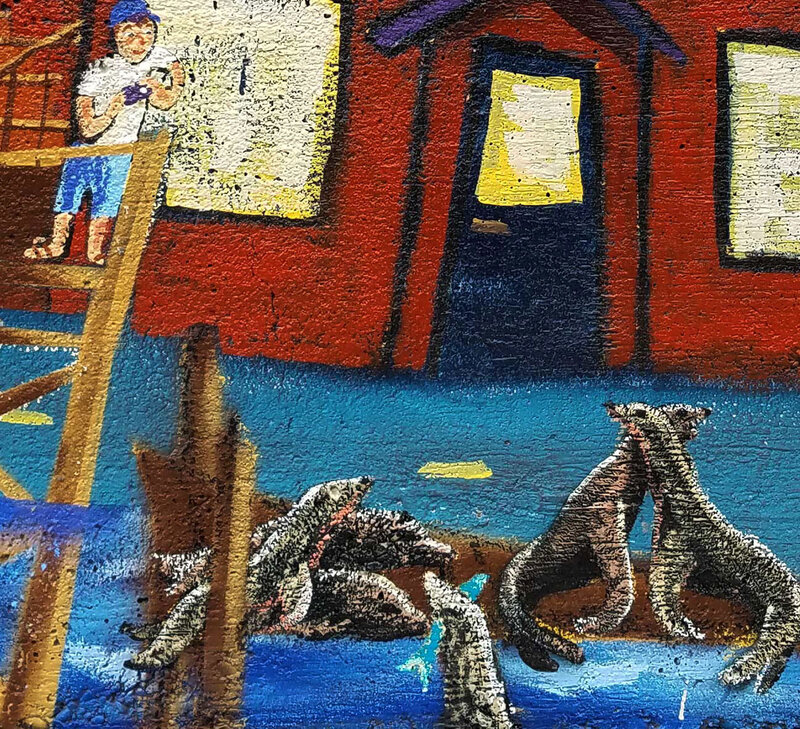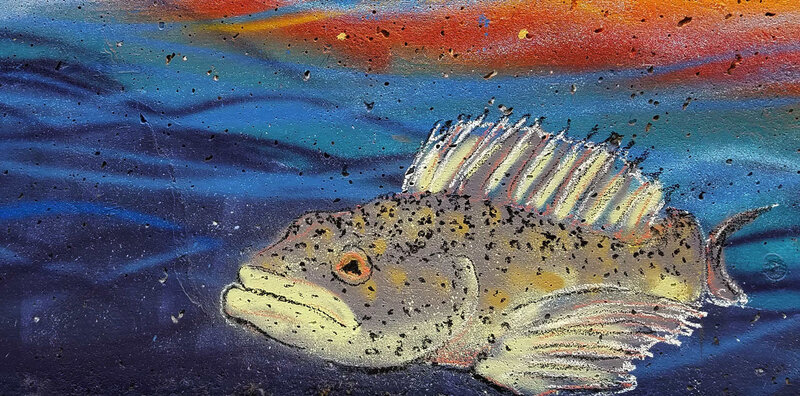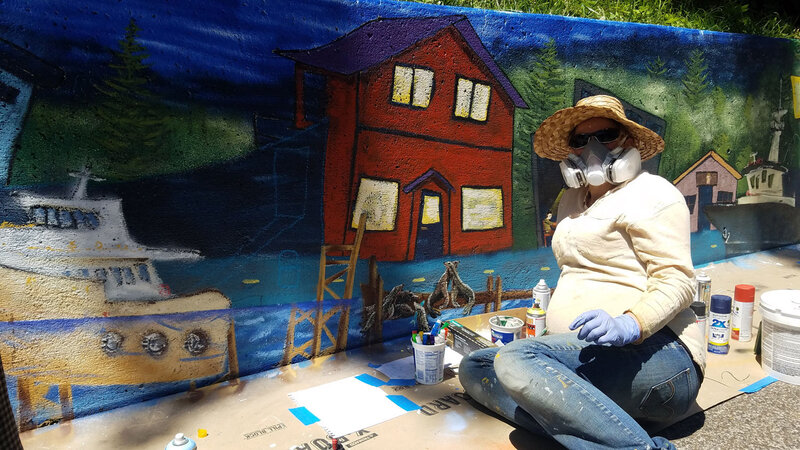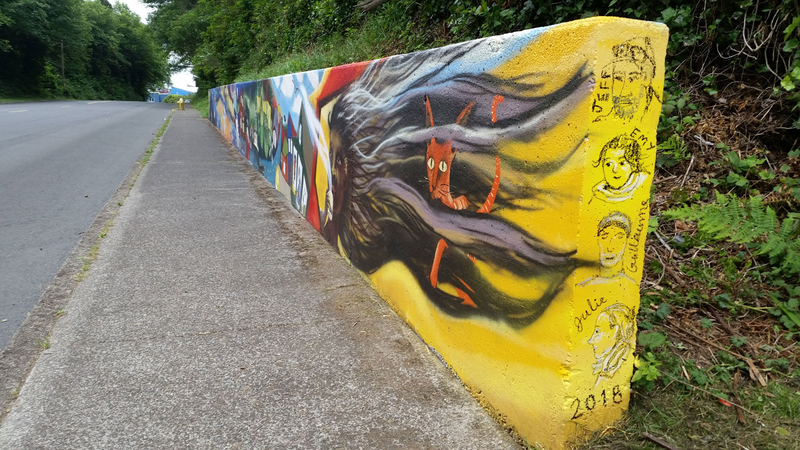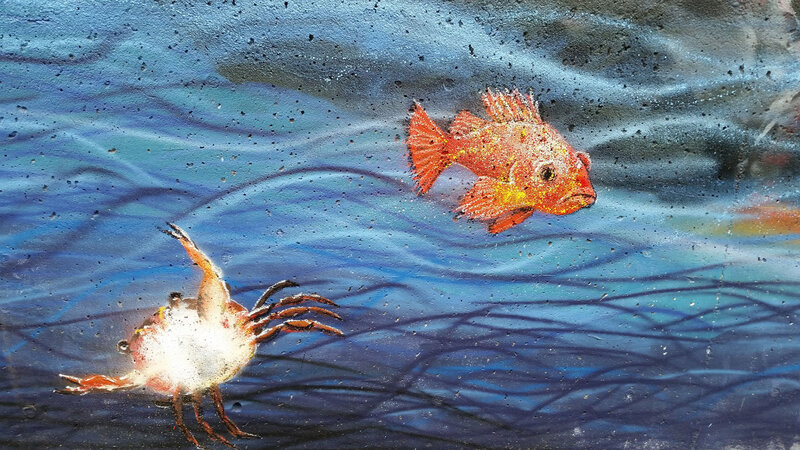 22 janvier 2018
Wormholes to the art of some people I've had the chance to know...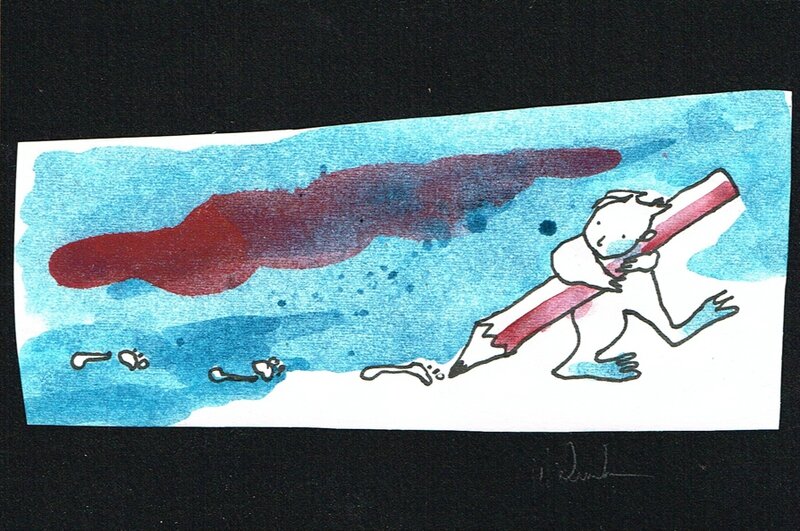 A dedicated patron of the children's section at a certain coastal Oregon library, Julie Lamberson finally explored a different shelf when she ventured into the Franco-Belgian graphic novel world. Her art has since grown exponentially to cover whole walls of buildings with funny-looking humans and critters.

Though any medium is fair game, there will always be a special place here for watercolor, which reliably never quite does what you expect it to.


The goal of the game is to gain a raised eyebrow or a slightly confused grin. We live in a nonsense world ; silliness is a reasonable reaction.


These whimsical murals, paintings, and drawings evidently illustrate some fable or tale. But which one ? Telling the story is largely left up to you, the beholder.

Julie LAMBERSON, cliente assidue depuis longtemps de la section livres pour enfants d'une certaine bibliothèque de la côte Oregonnienne des Etats-Unis, s'est aventuré dans une autre rayon quand elle a mis le pied dans le monde de la bande dessinée franco-belge. Ses œuvres ne cessent de grandir exponentiellement depuis, recouvrant parfois des murs entiers de personnages loufoques et de créatures.

Bien que tous les matériaux d'art peuvent servir, il y a toujours une place réservée ici à l'aquarelle, qui persiste si fidèlement à ne pas faire ce qu'on attend de lui.

Le but du jeu est de gagner un sourcil levé ou un sourire un peu confus. Nous habitons un monde bizarre ; la rigolade est une réaction valable.

Ces peintures murales et dessins manifestement doivent illustrer quelque conte. Mais lequel donc ? Vous êtes prié de raconter l'histoire vous-même.

julielamberson (aaaaaaat...) gmail.com
15 avril 2017
Indoor mural for the Habitat for Humanity Lincoln City ReStore, 2017.
Painted with artist Emy Syrop.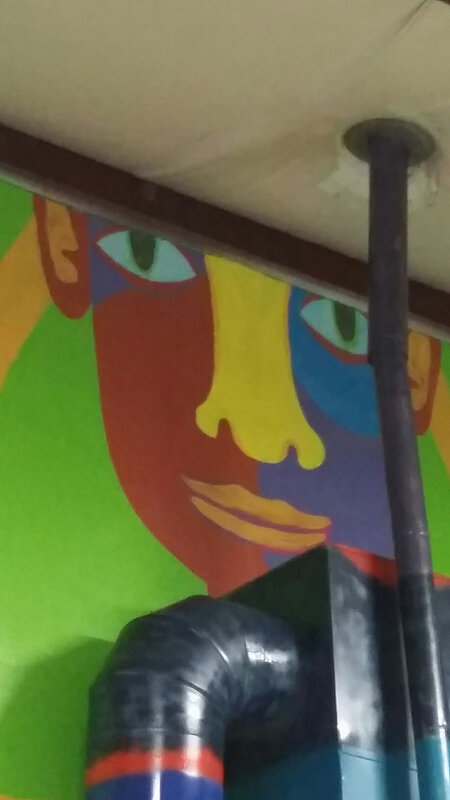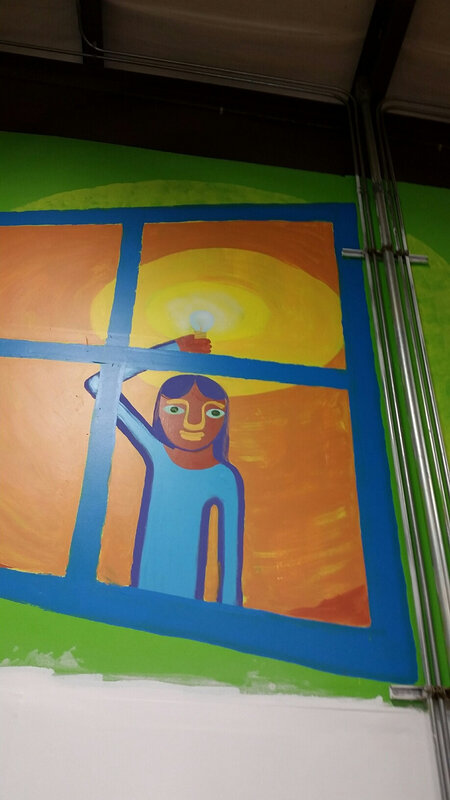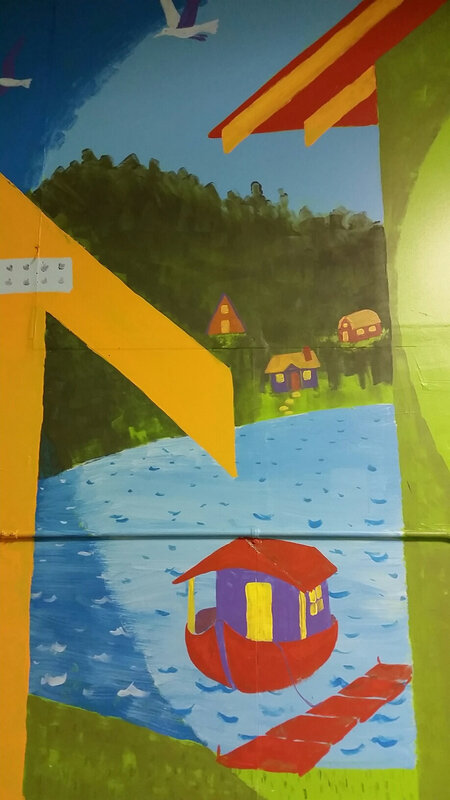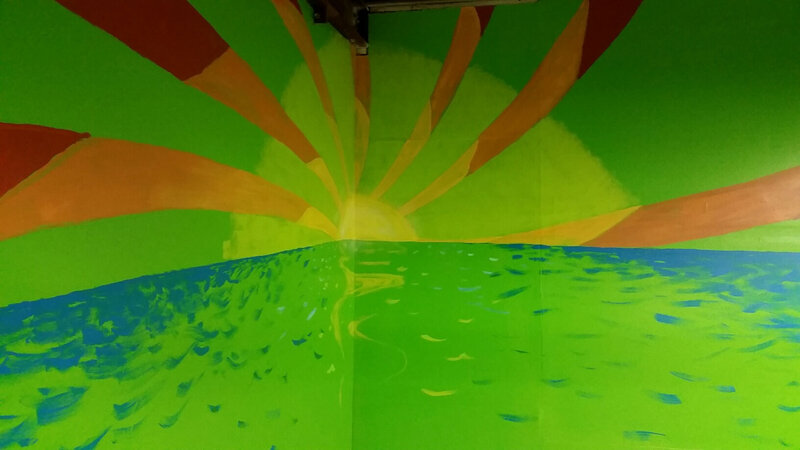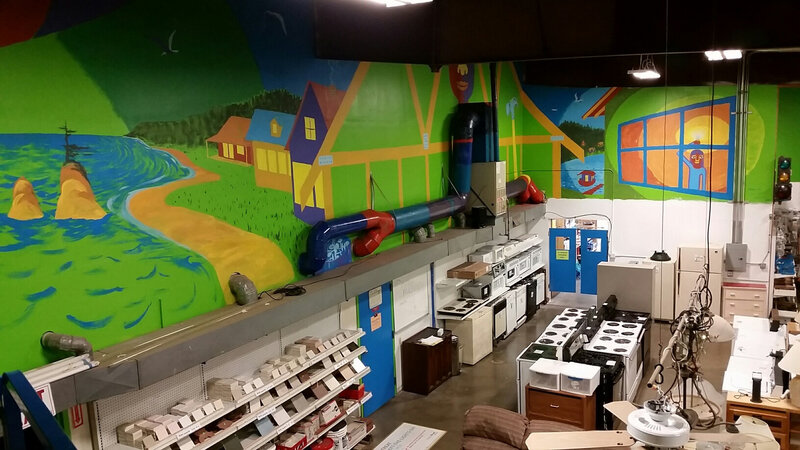 25 décembre 2016