18 janvier 2019
Click on the images to see more...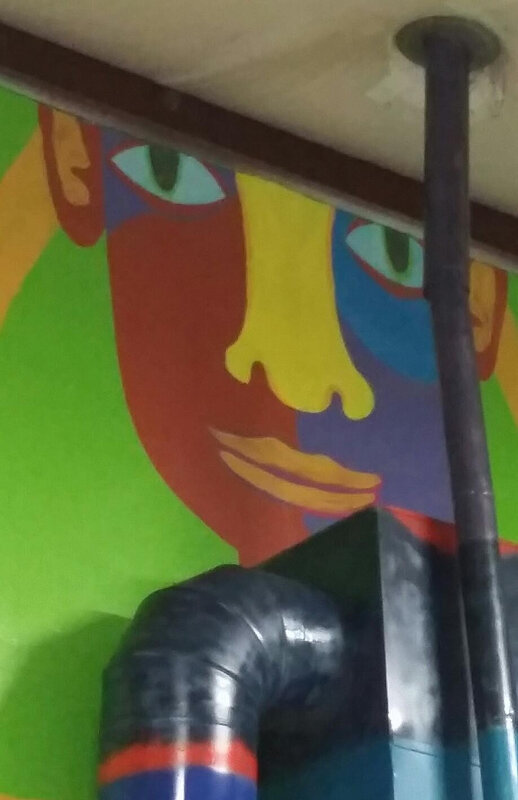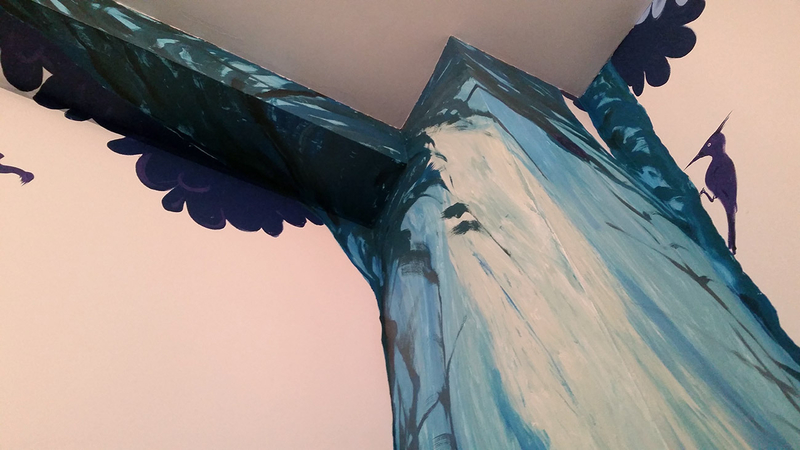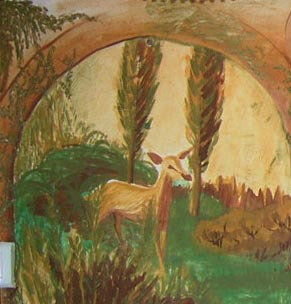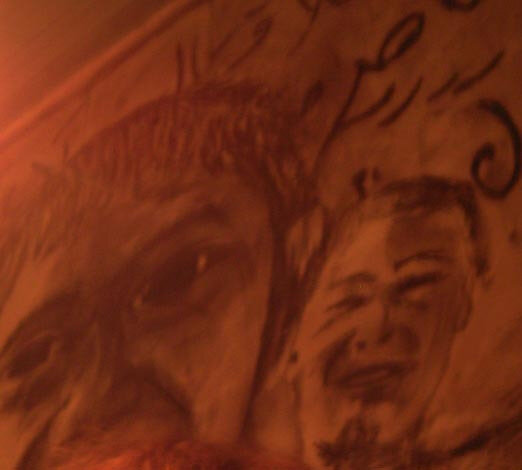 Restoration of a historic painting (100 years or more?) over the fireplace of an old basalt Creusois house, before/after.
The symmetrical vases of flowers were reasonably visible but the central image impossible to make out. At the homeowner's request, I painted two ladies spinning wool and tending a garden.
Egg tempera and natural pigments, as close to the original materials as I know how.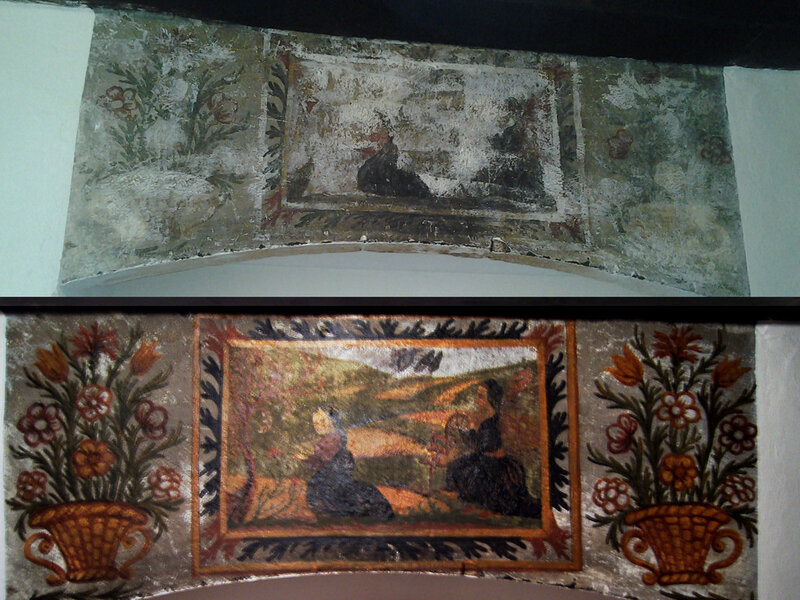 An egg tempera fresque, to bring some air into a computer room.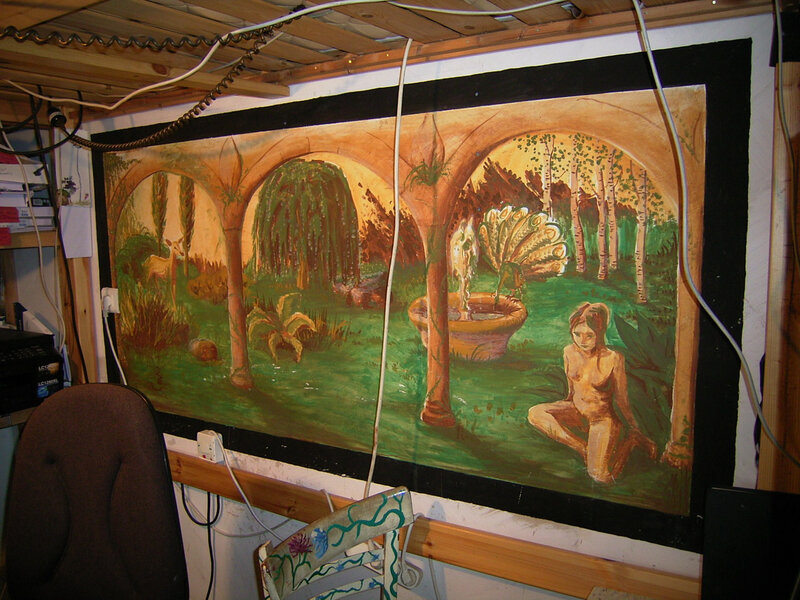 Indoor murals and lettering for the Newport, Oregon Habitat for Humanity ReStore.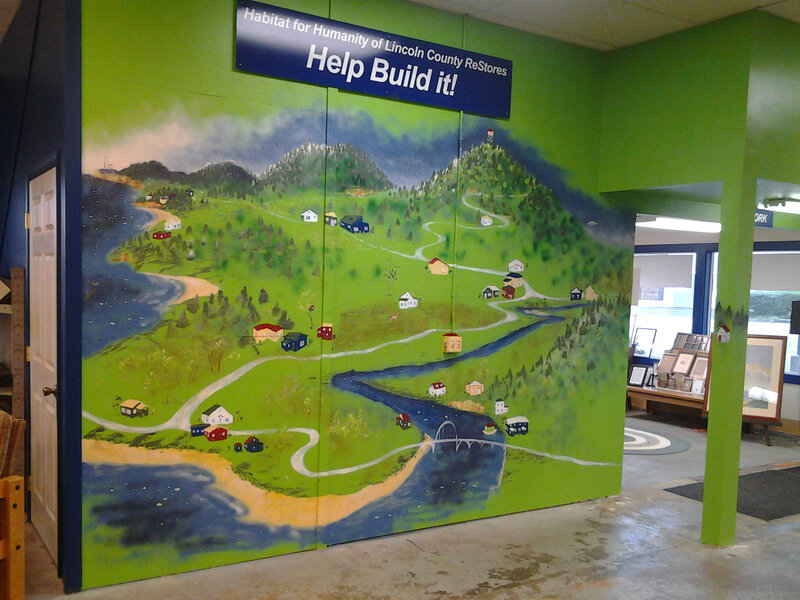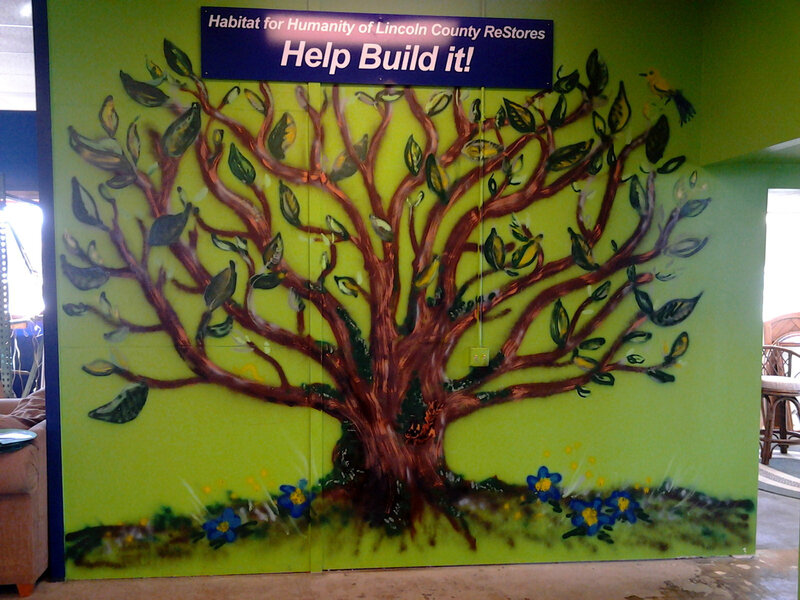 Mural painted in Valparaíso, Chile in 2006 for an urban downhill bike race.
With artists Guillaume Varet and Charquipunk.
15 janvier 2019
Mural painted behind the bar at the Centro Cultural Playa Ancha, in Valparaiso, Chile, in 2006 with Guillaume Varet
14 janvier 2019
Site under (re)construction! Thanks for being patient.
Ce site se fait remodeler. Merci de votre patience...
09 janvier 2019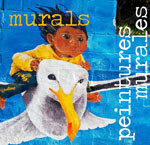 Follow the links to see more images...
Pick of the Litter Thrift Store, NE 1st & Fogarty, Newport, Oregon
(Coming Soon to:) Newport, Oregon Public Library: "Storyteller"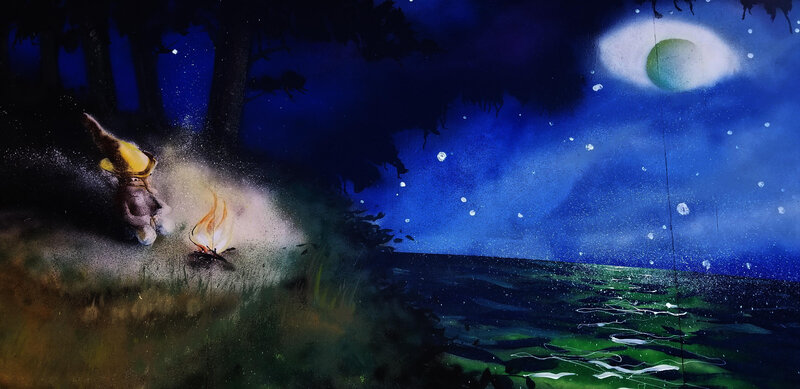 Summer Wind Motel, Hwy 101 & NE 8th St, Newport, Oregon:
SW 2nd and Hurbert St, Newport, Oregon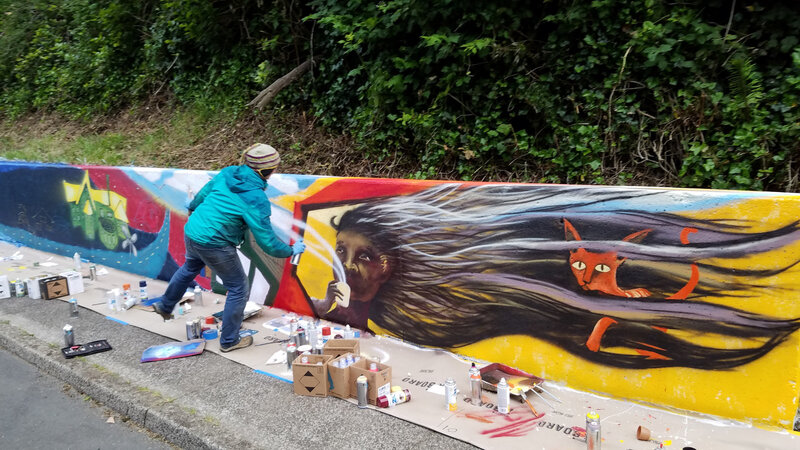 Alma Mater community garden, Bures-sur-Yvette, France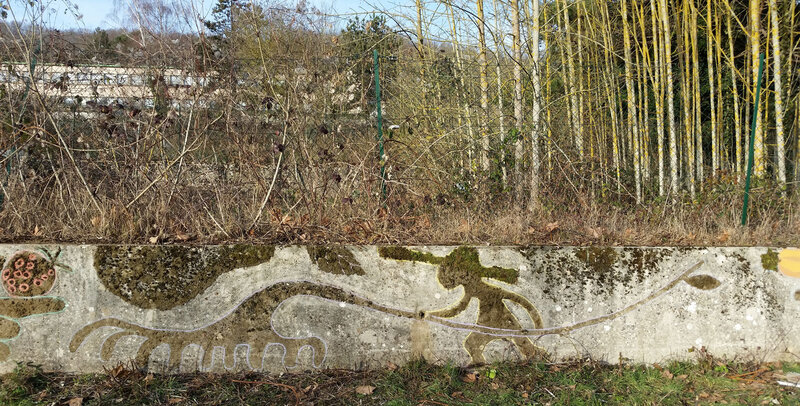 Fontaine, France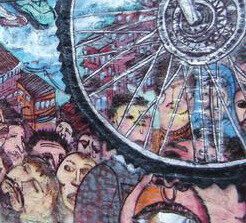 14 octobre 2018
Mural painted in 2018 in Newport, Oregon thanks to patron of the arts Gerry Barrett,
with artist Guillaume Varet.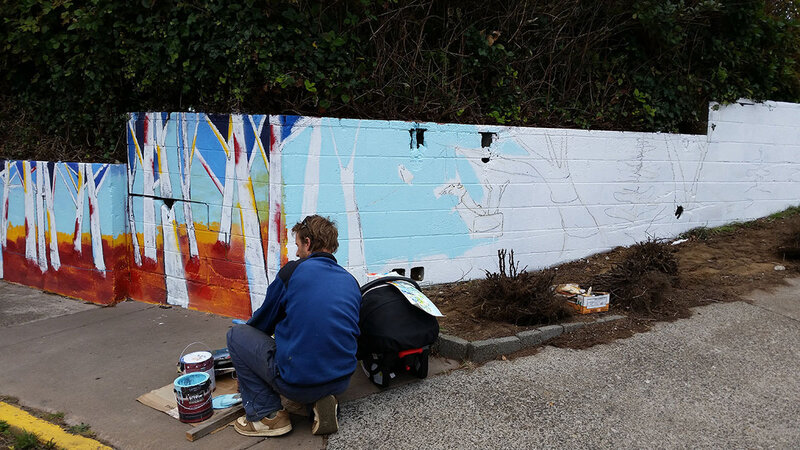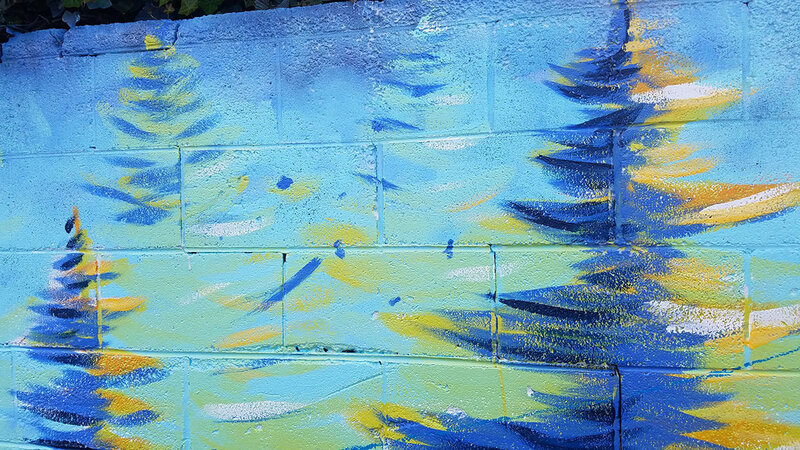 15 juillet 2018
La maison est finie ! chin !