22 janvier 2019
Window painting for Enrique's Mexican Restaurant, Lincoln City, Oregon.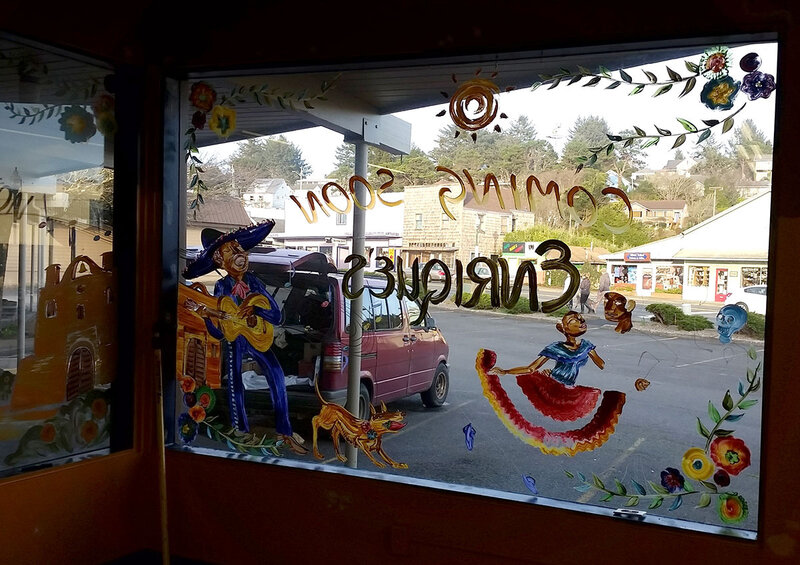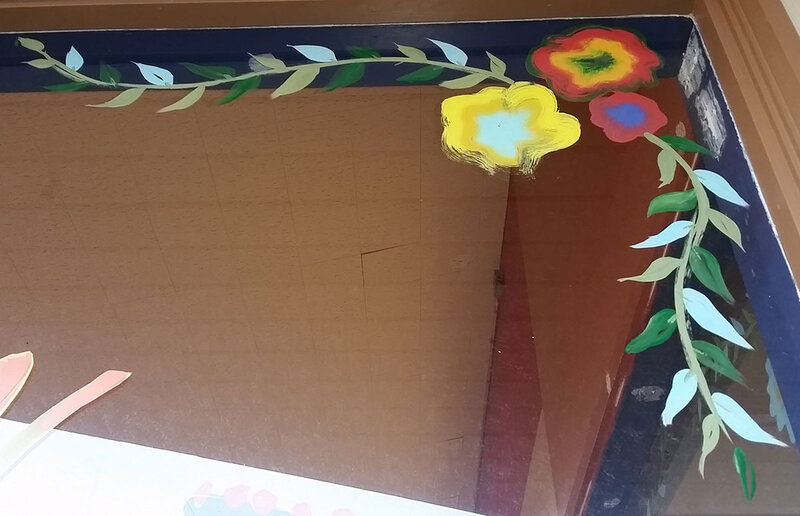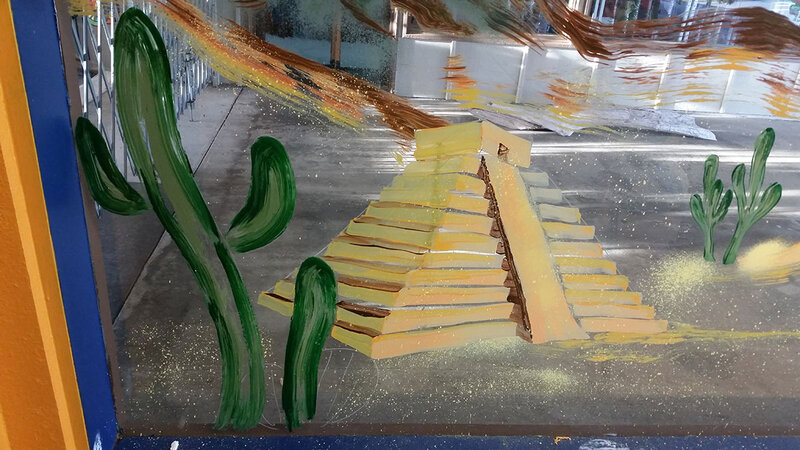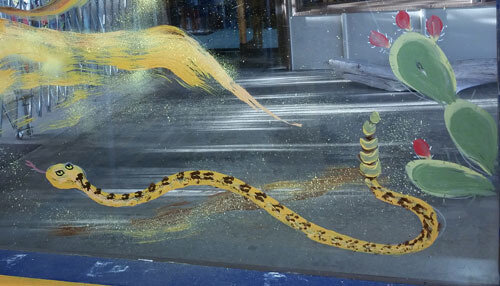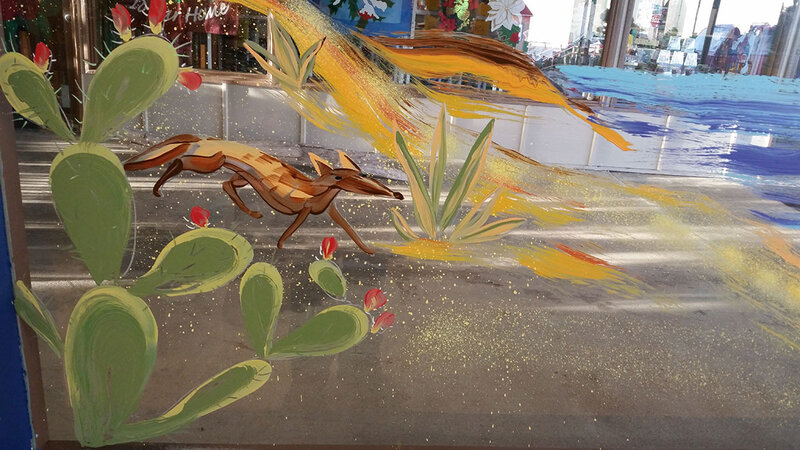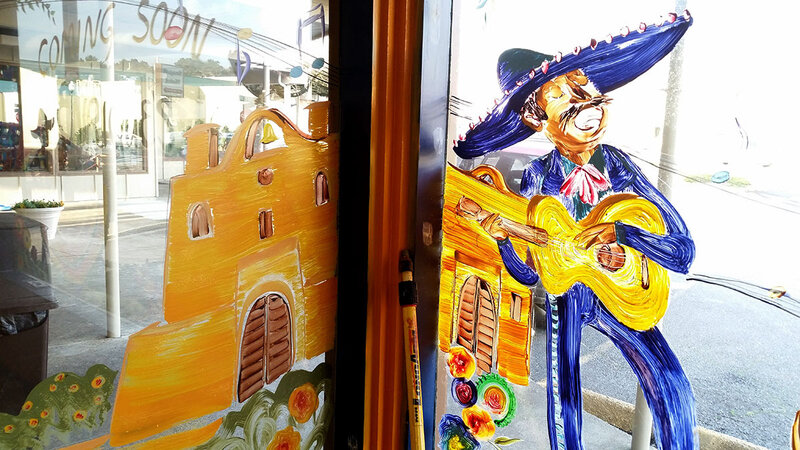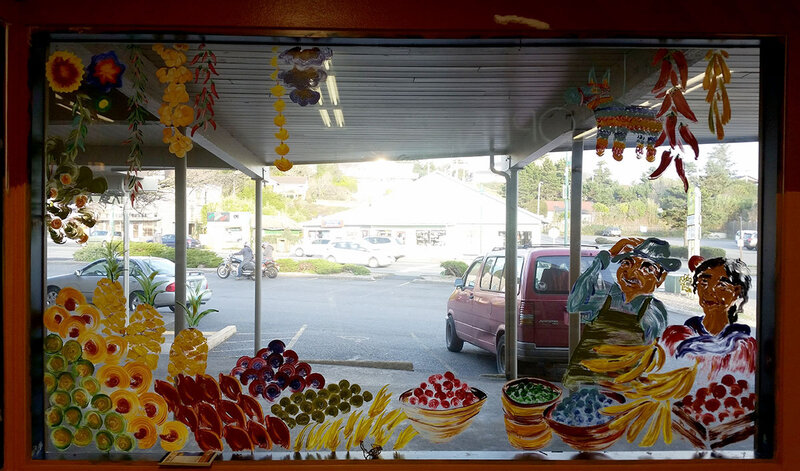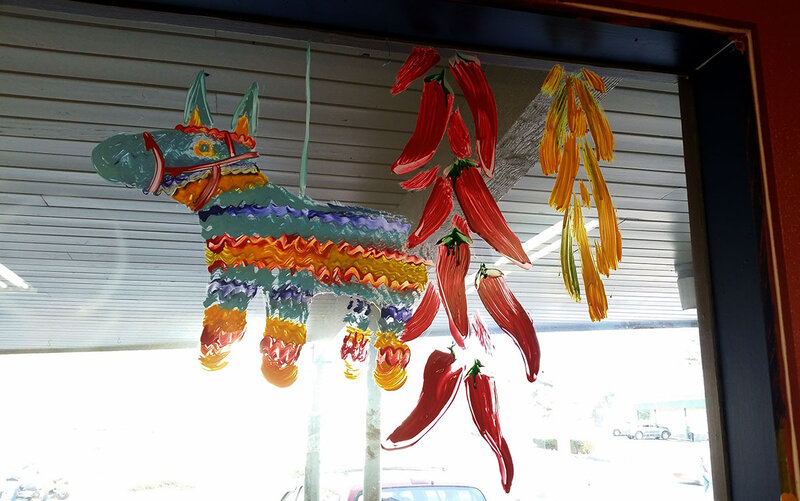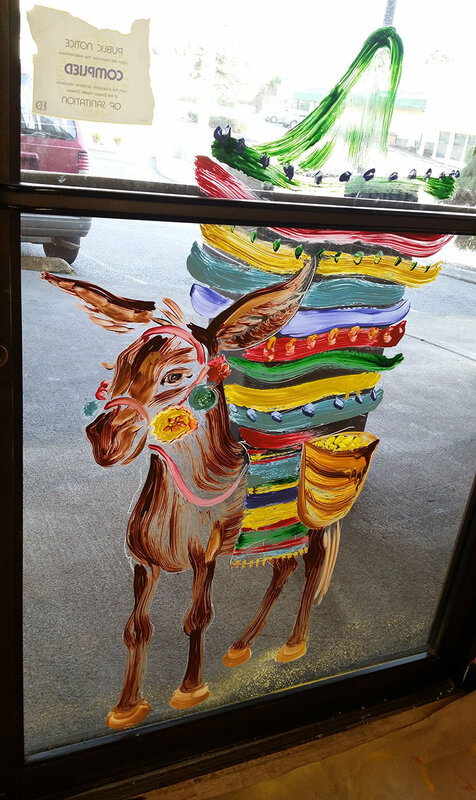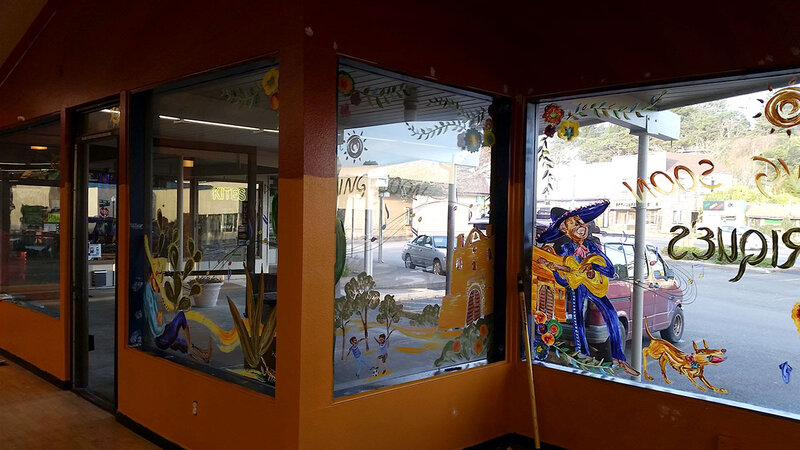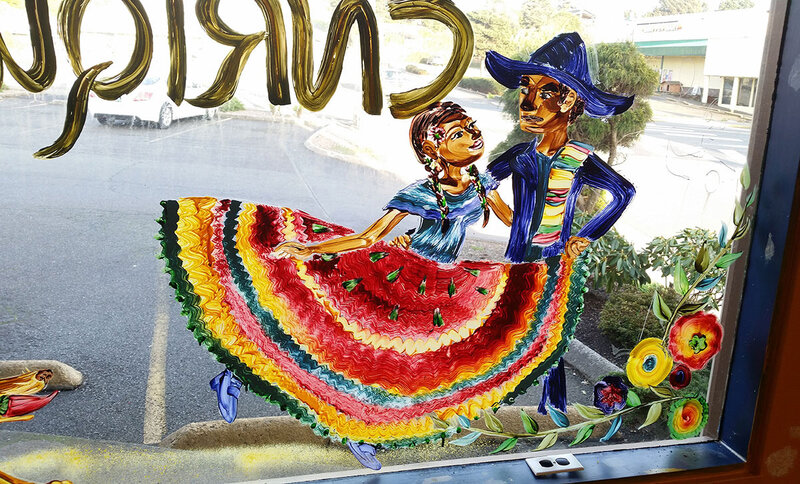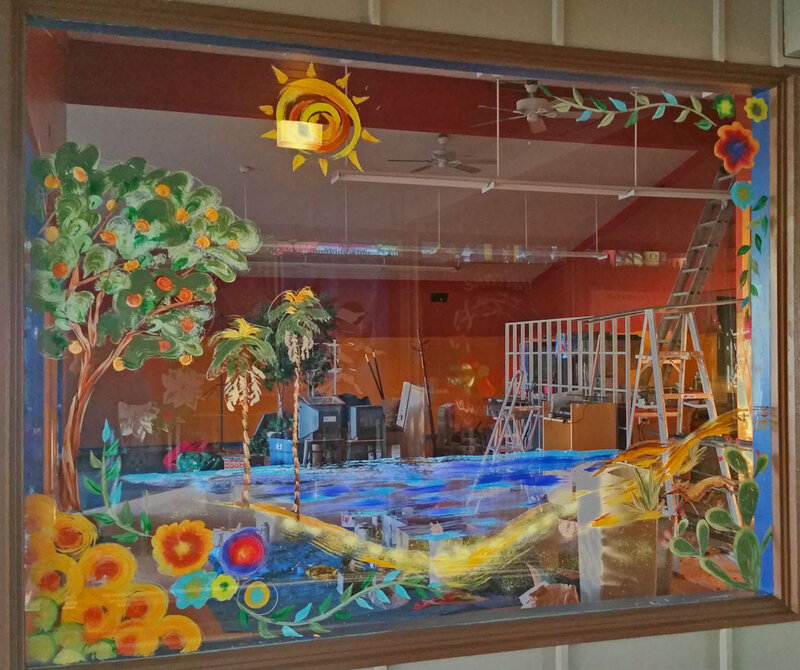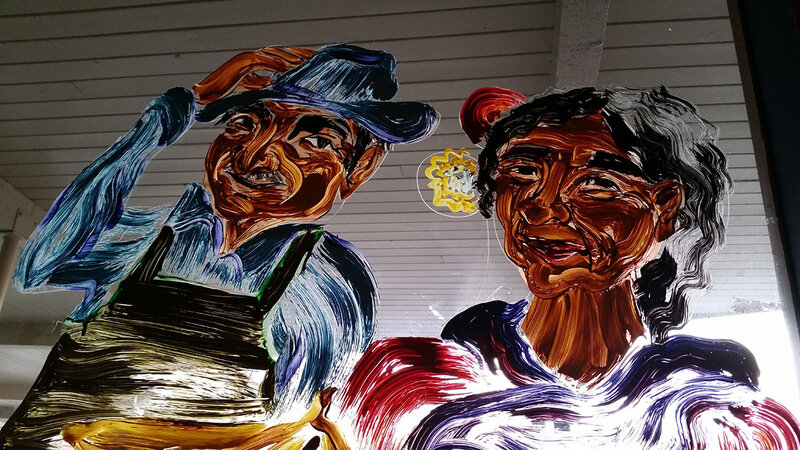 20 janvier 2019
A market delivery truck to bring tons of veggies from the farm to the city, very early in the morning...
Keep an eye out for it on a highway near you!
Painted with artist Guillaume Varet.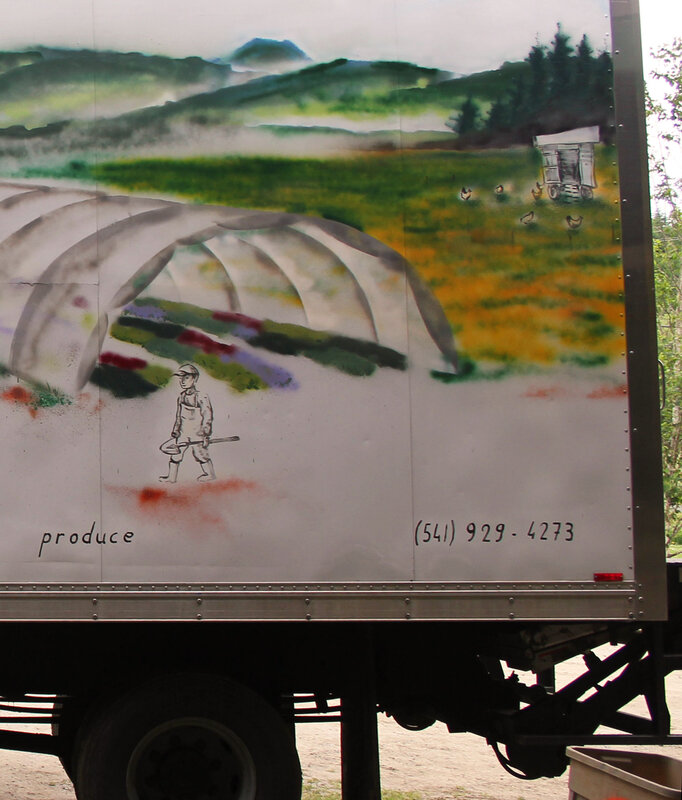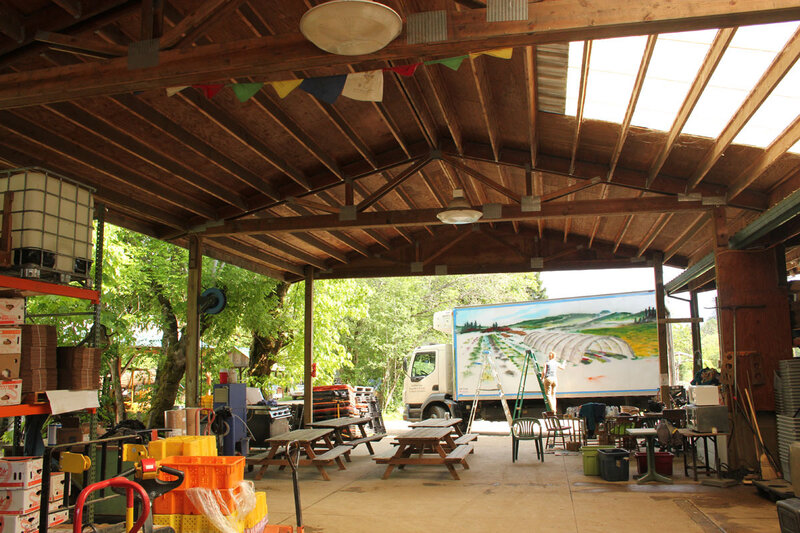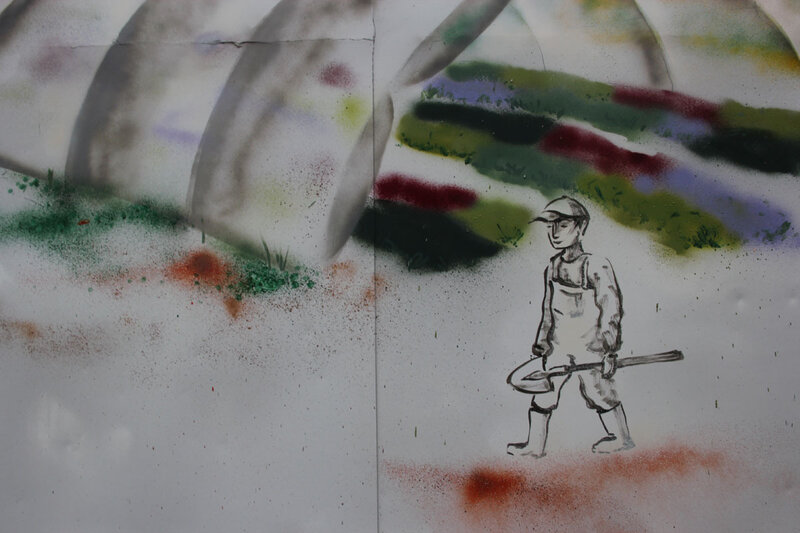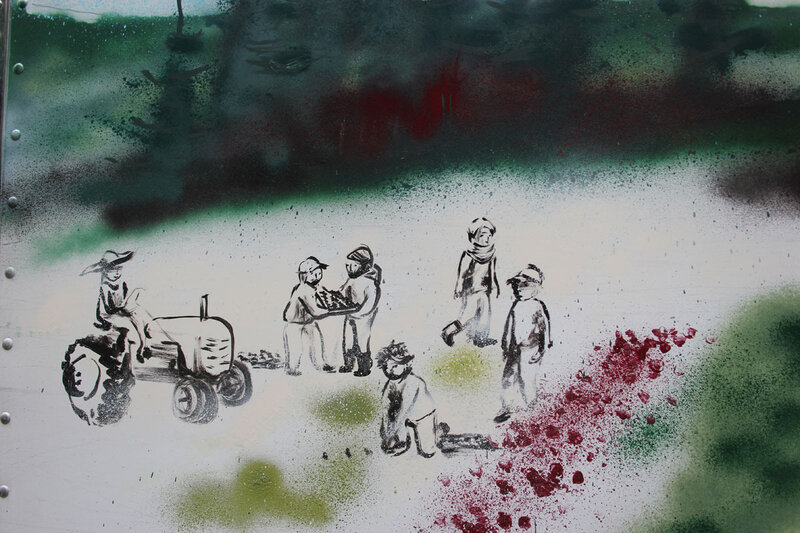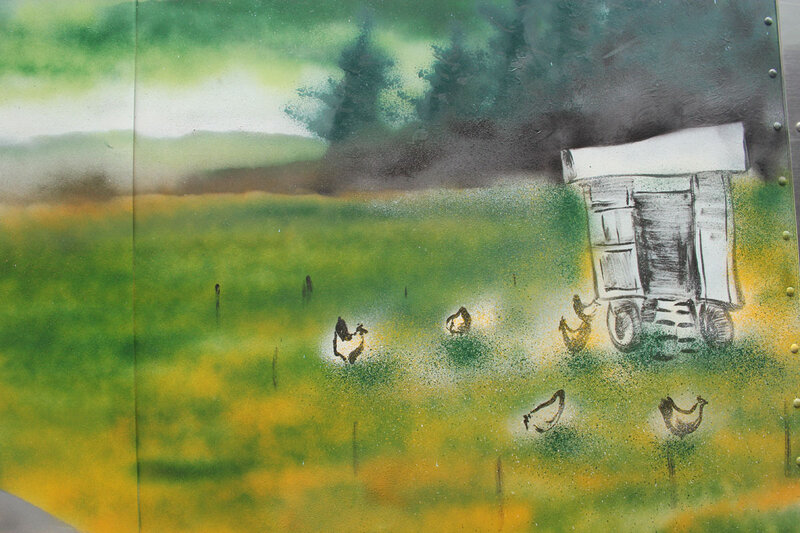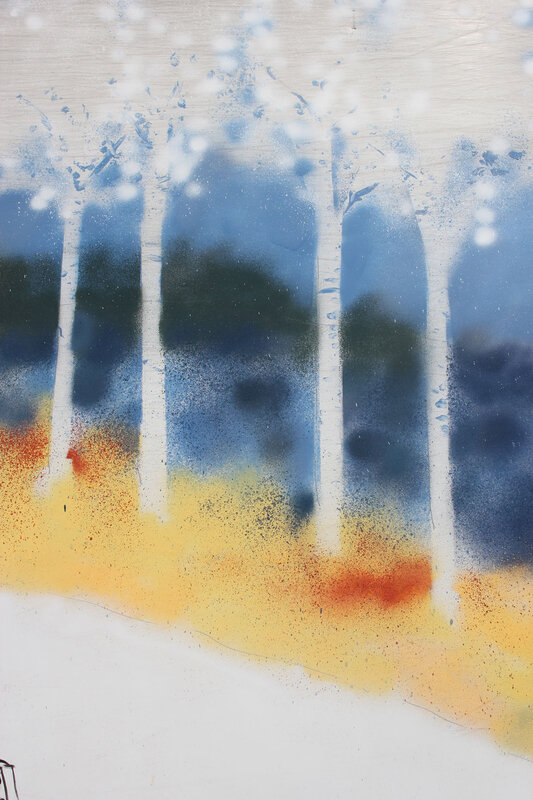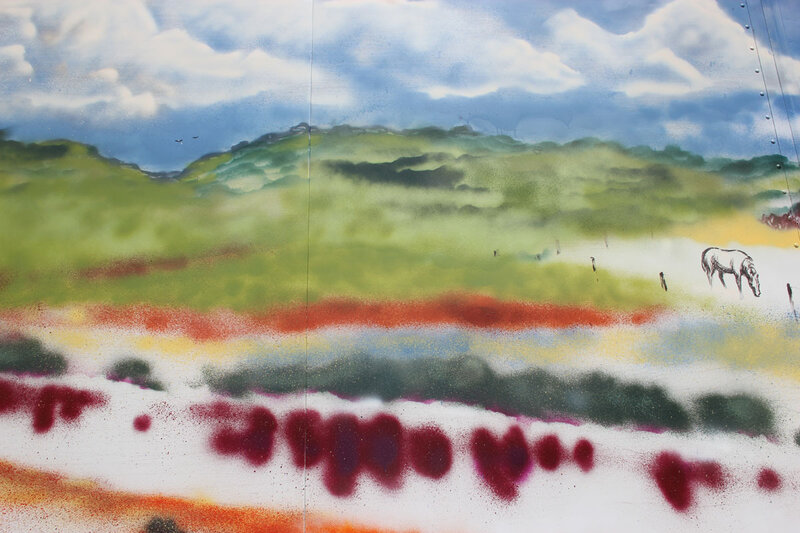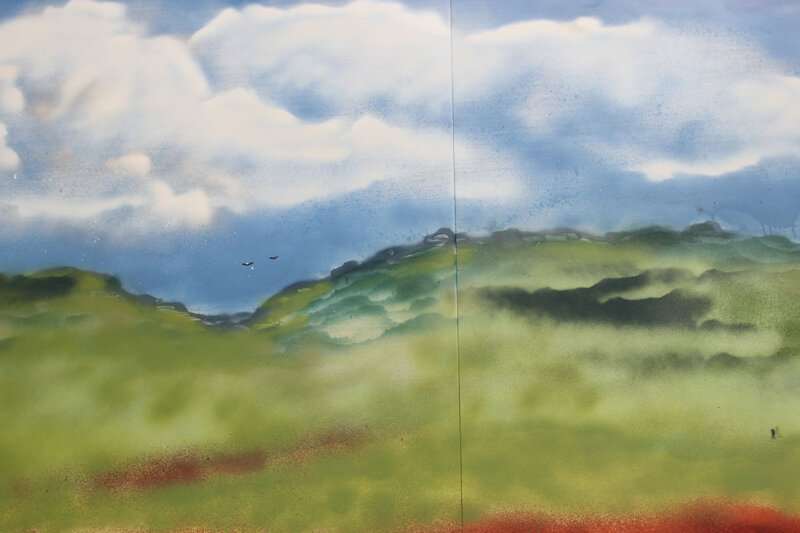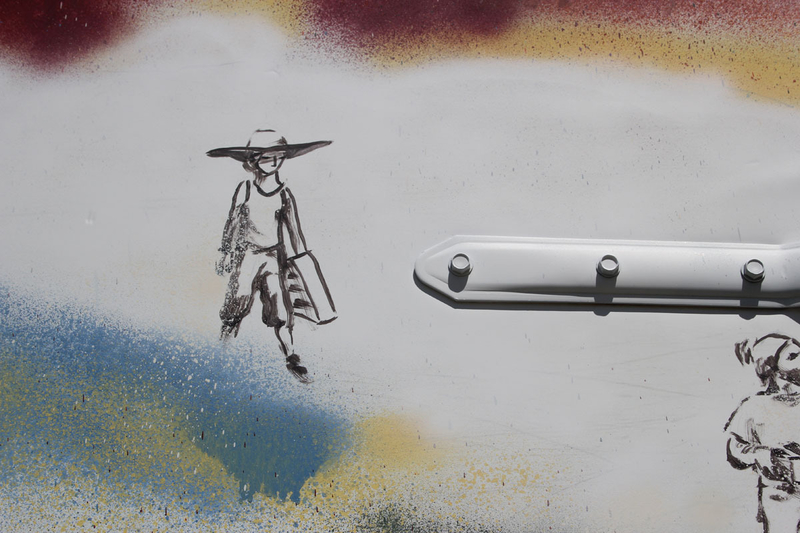 A cool little farm stand truck that unfolds on Wednesdays in the summer to display the racks of tomatoes and corn!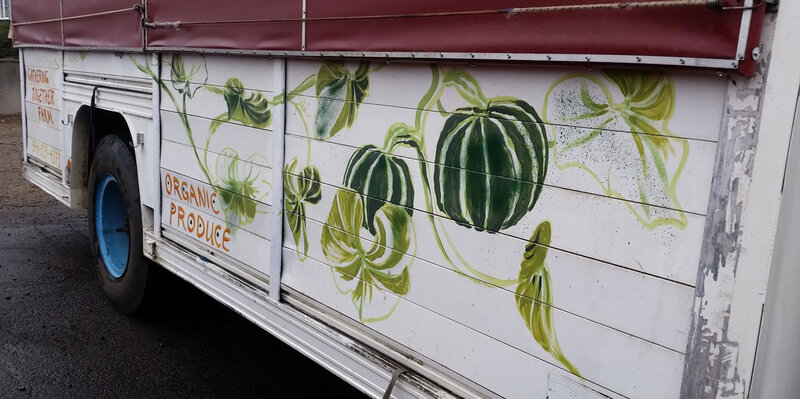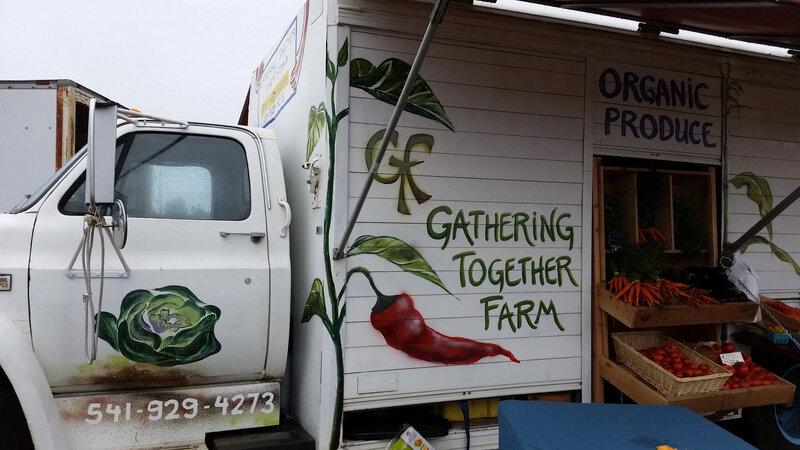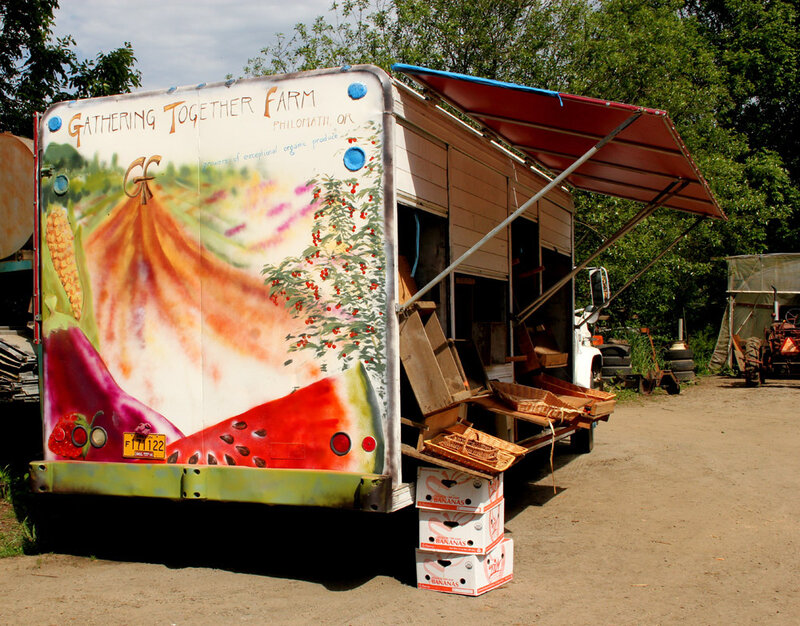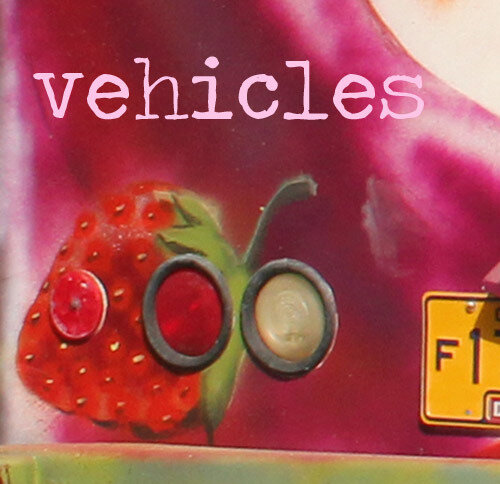 Click on the images to see more!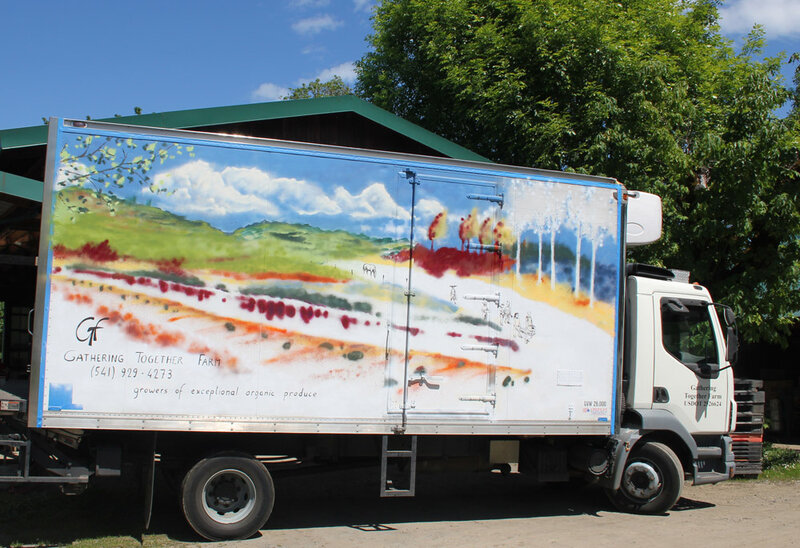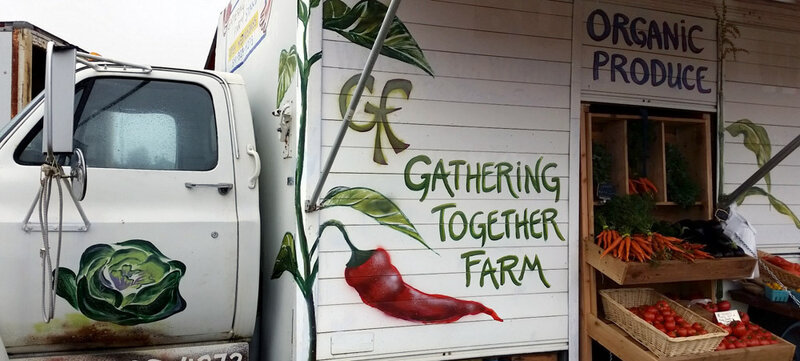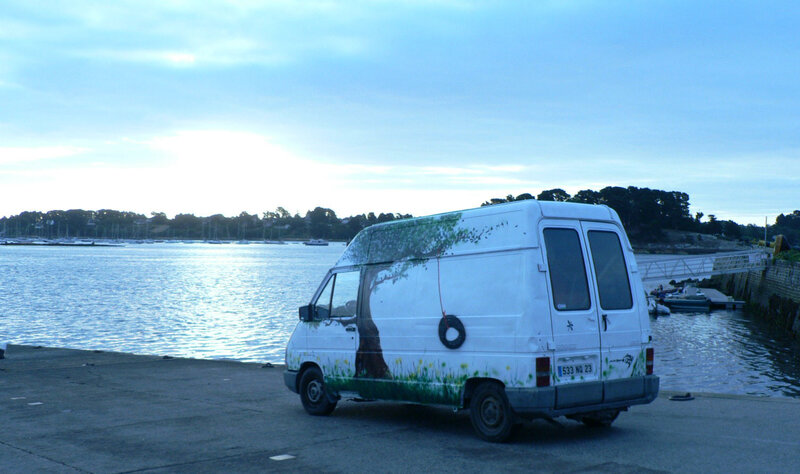 19 janvier 2019
Illustrations for the Internet:
18 janvier 2019
Click on the images to see more...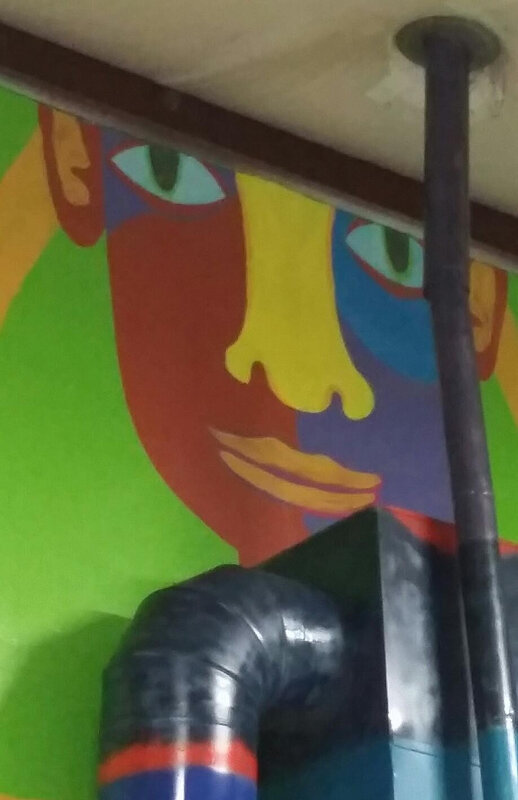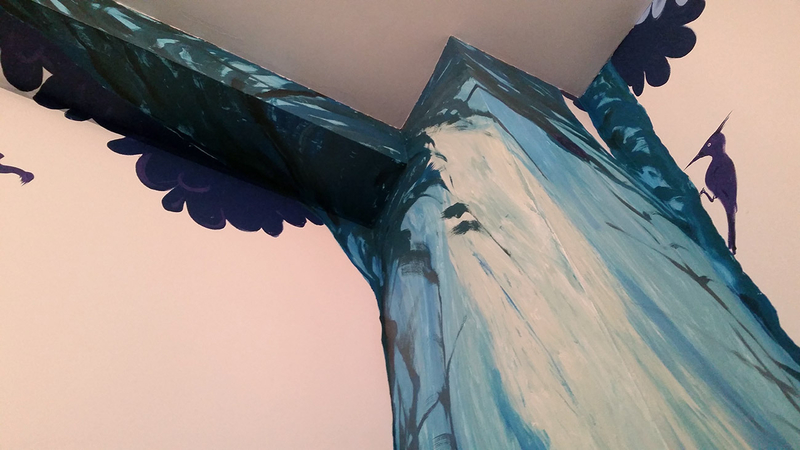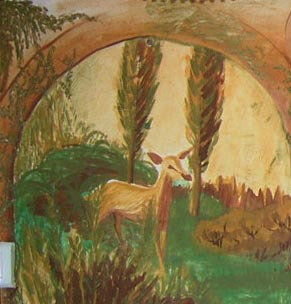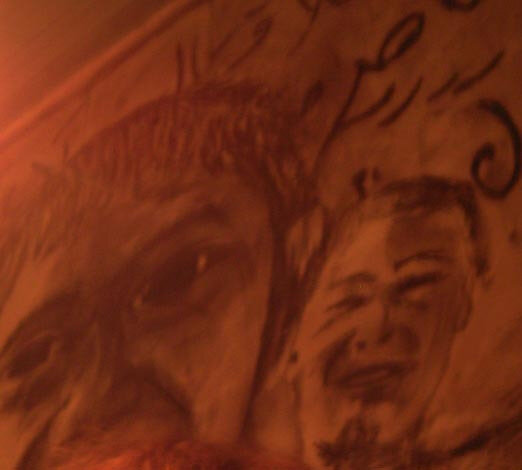 Restoration of a historic painting (100 years or more?) over the fireplace of an old basalt Creusois house, before/after.
The symmetrical vases of flowers were reasonably visible but the central image impossible to make out. At the homeowner's request, I painted two ladies spinning wool and tending a garden.
Egg tempera and natural pigments, as close to the original materials as I know how.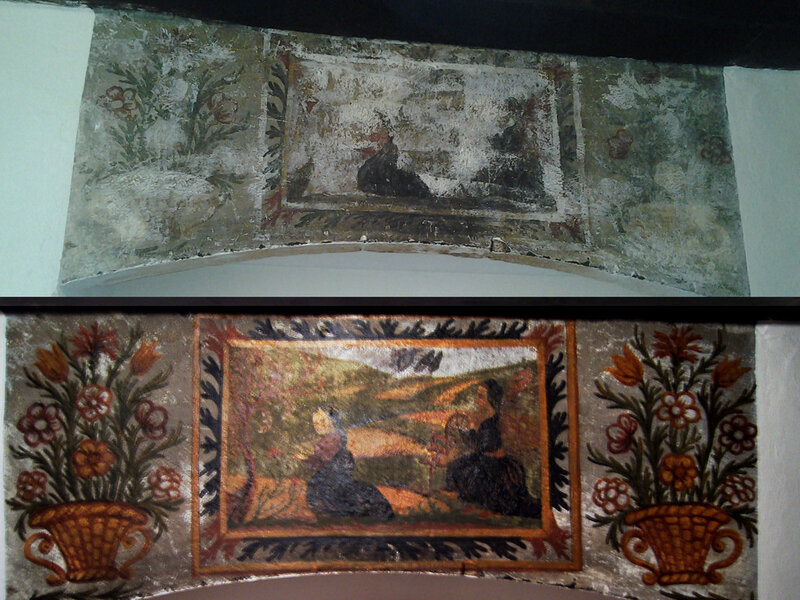 An egg tempera fresque, to bring some air into a computer room.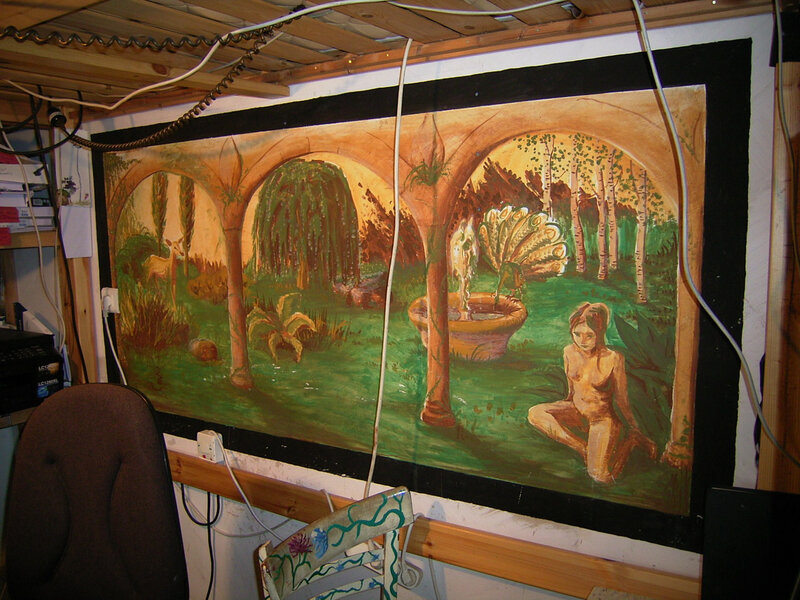 Indoor murals and lettering for the Newport, Oregon Habitat for Humanity ReStore.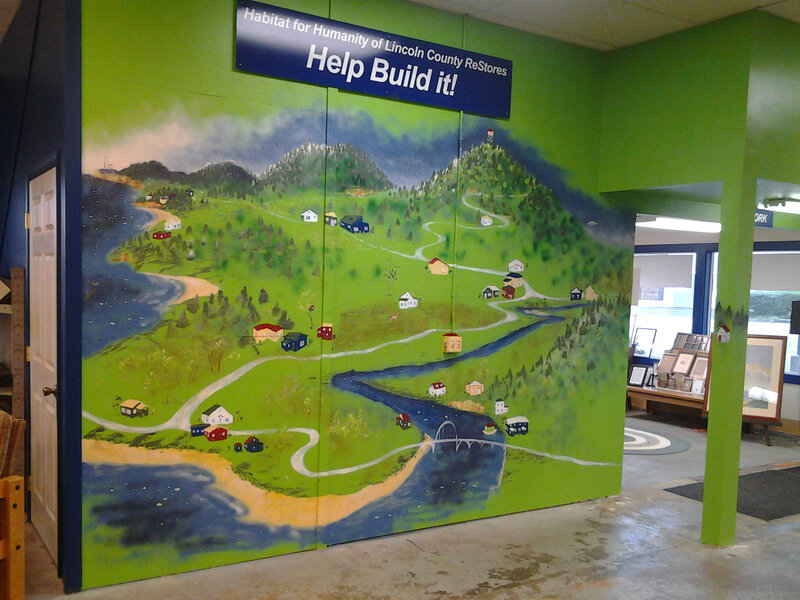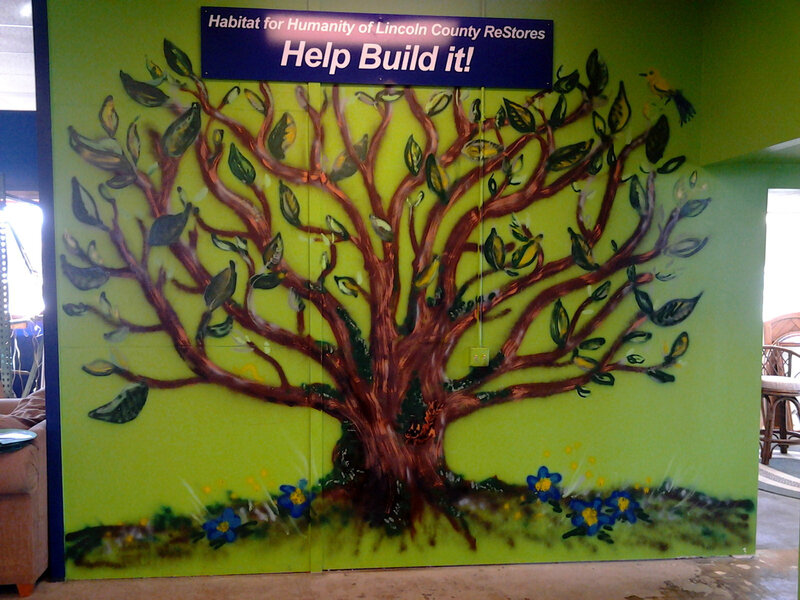 Mural painted in Valparaíso, Chile in 2006 for an urban downhill bike race.
With artists Guillaume Varet and Charquipunk.