15 juin 2020
My contribution to Jeff's Historical Buildings of Lincoln County drawing challenge.
Ma participation au défi de Jeff de dessiner des bâtiments historiques de Lincoln County, Oregon, USA.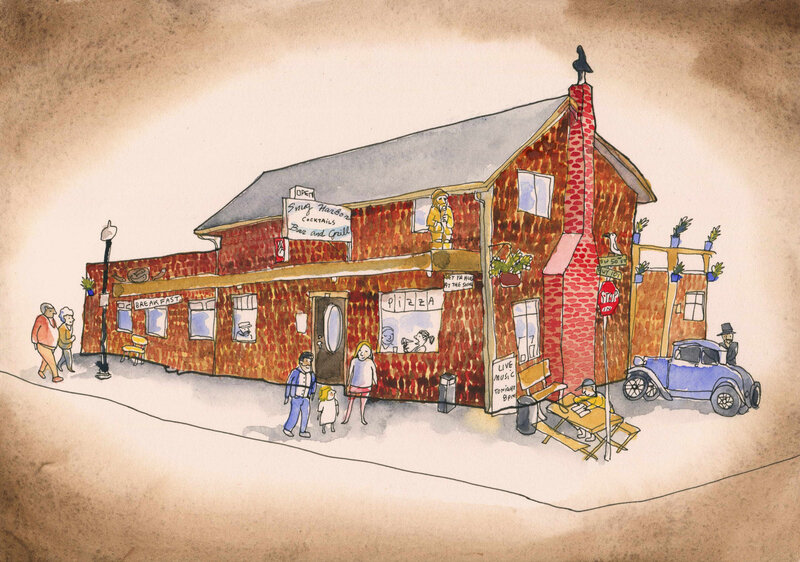 01 janvier 2020
A commissioned drawing for the Malheur National Wildlife Refuge's yearly newsletter.
Commande pour le Parc National de la Faune Sauvage de Malheur.

29 octobre 2019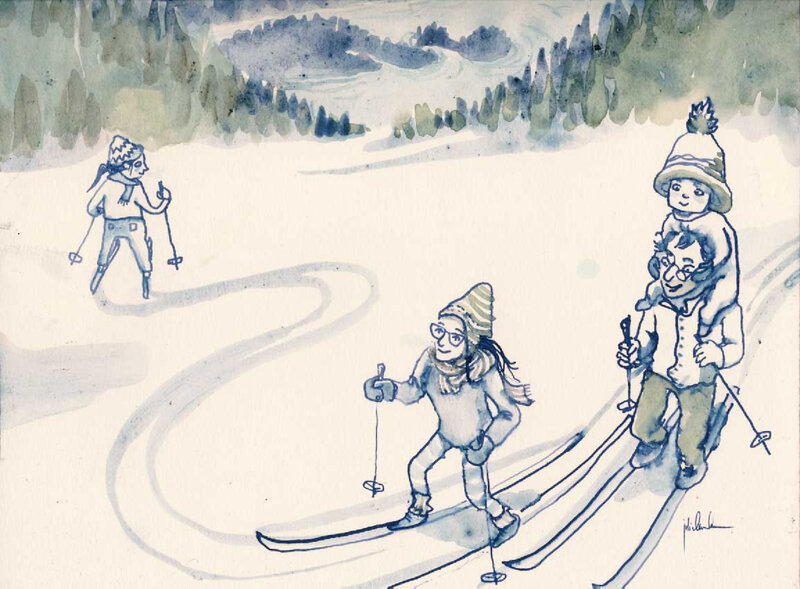 29 mai 2019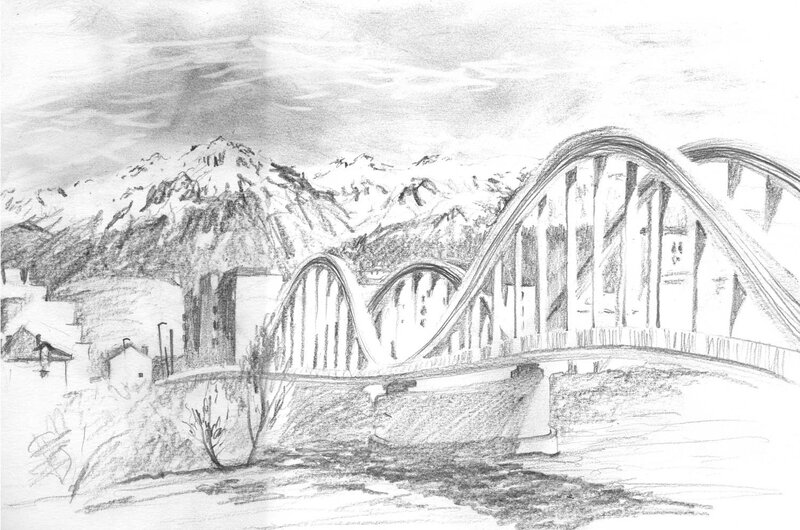 We are in Fontaine this year, with the fair city of Grenoble just over this bridge.
This drawing was done during a writing/drawing workshop proposed by the library. It was a challenge!
Cette année nous nous trouvons à Fontaine: Grenoble est de l'autre côté du pont.
Ce dessin a été fait dans le cadre d'un atelier proposé par la médiathèque. Il ma sorti de mes habitudes !
01 décembre 2014
A pile of old drawings I put into frames so they would be available for the Christmas season.

Un tas d'anciens dessins que j'ai encadré pour les rendre

disponible avant Noël.
14 mai 2014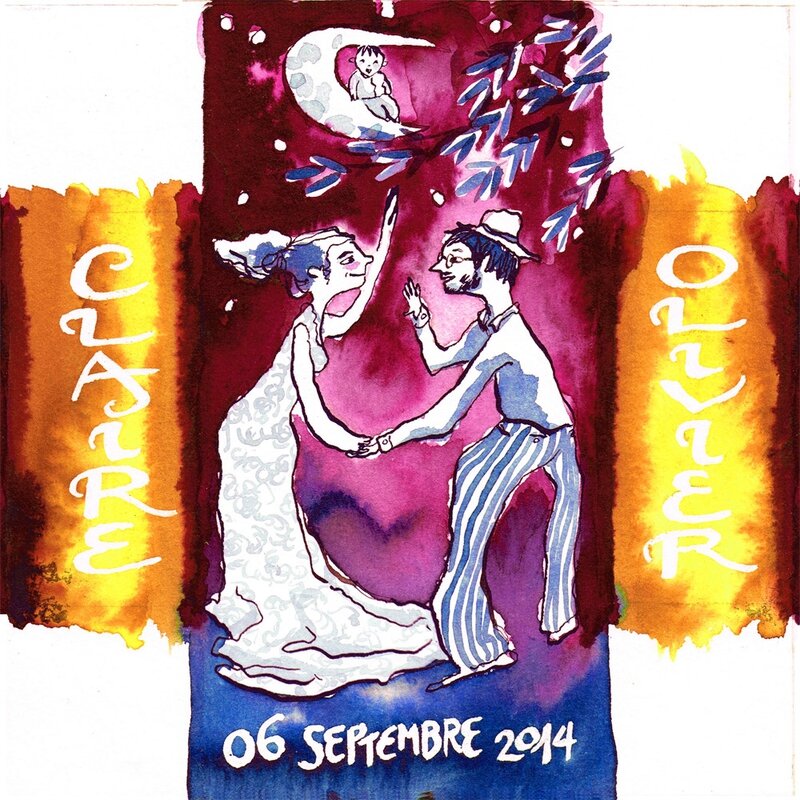 This is the finished version of Claire and Olivier's wedding invitation. It's a special folding technique called a Perpetual Folding Card.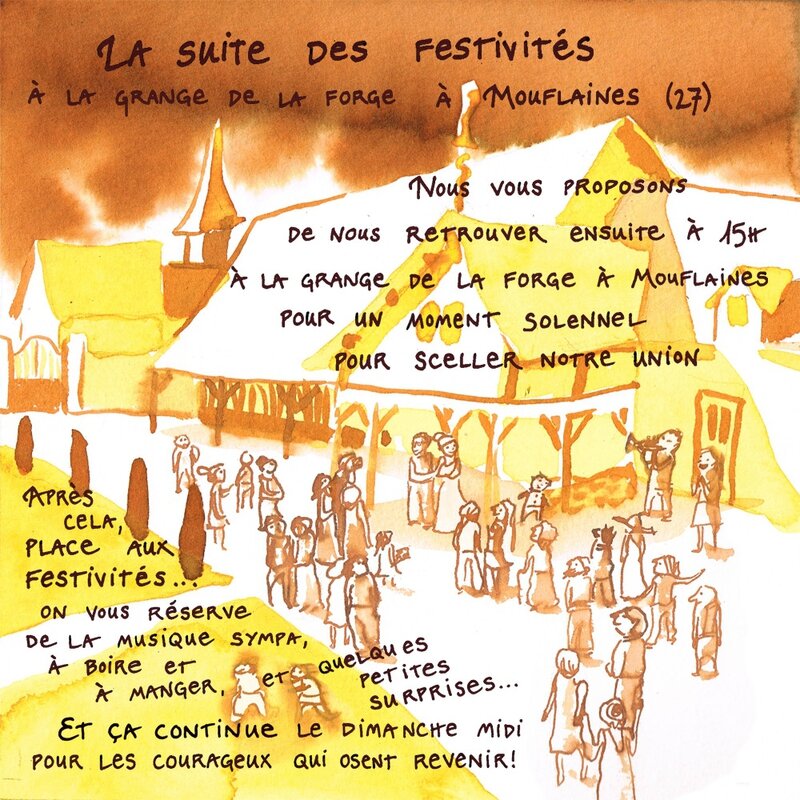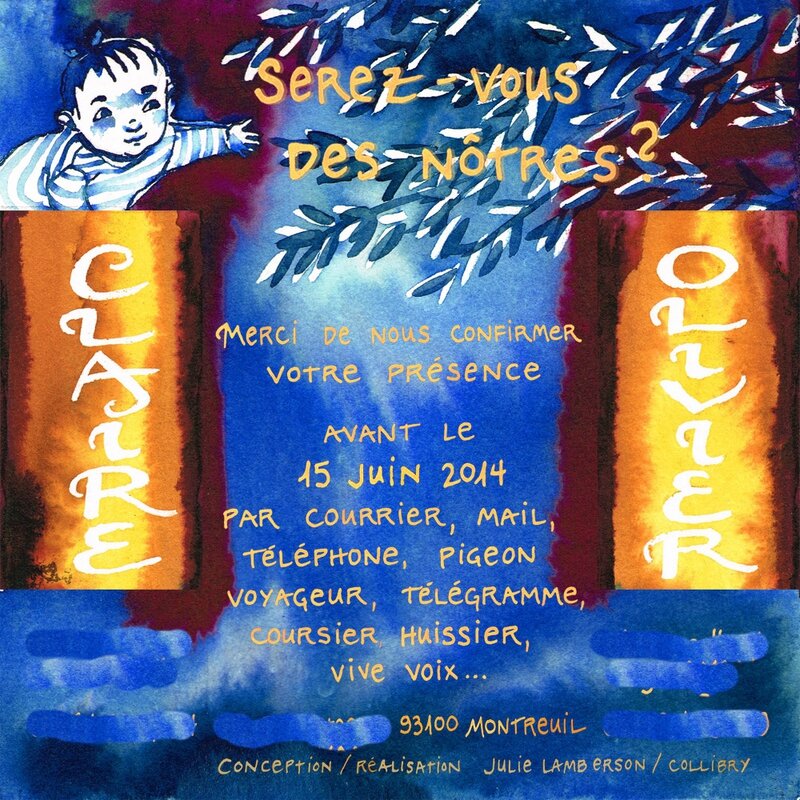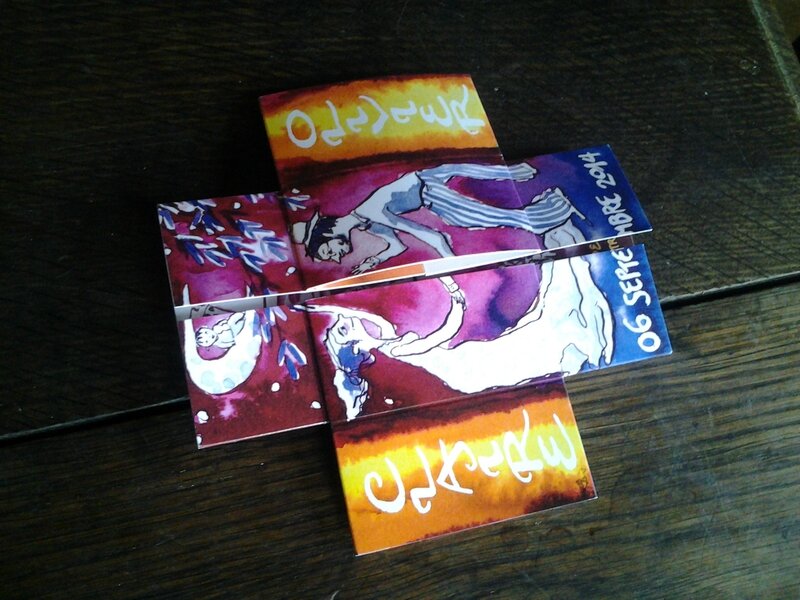 A few sketches of Claire, Olivier and Lucas for their wedding invitation.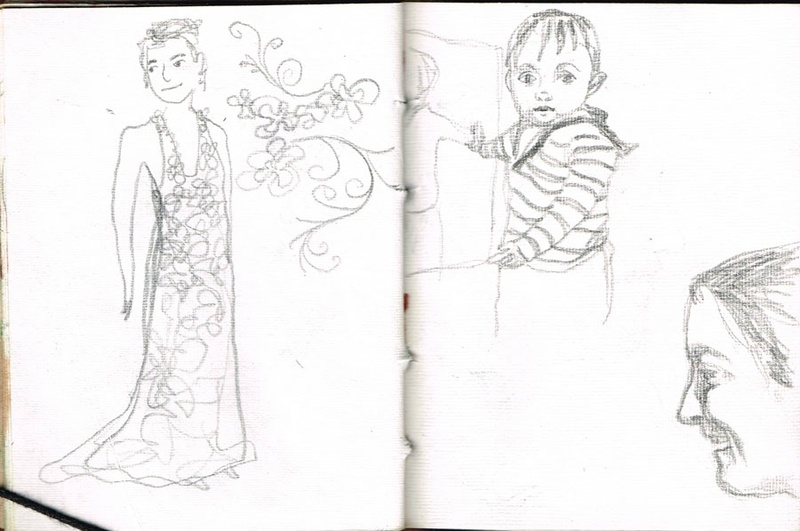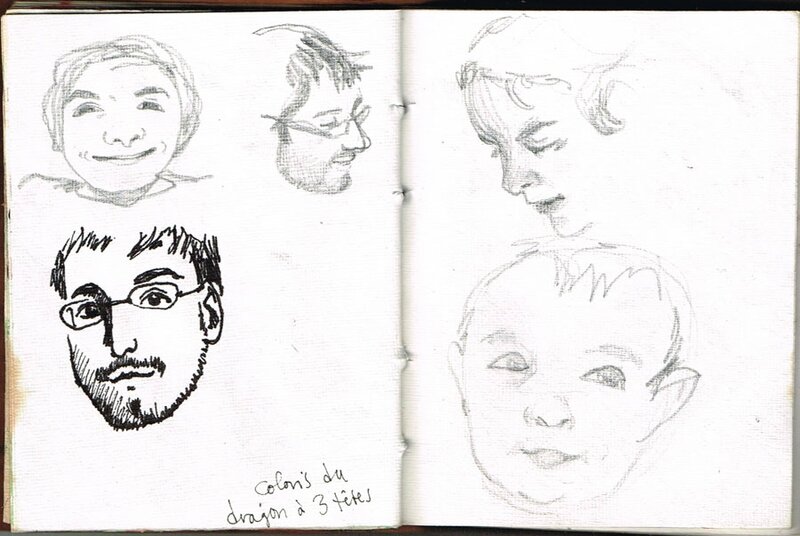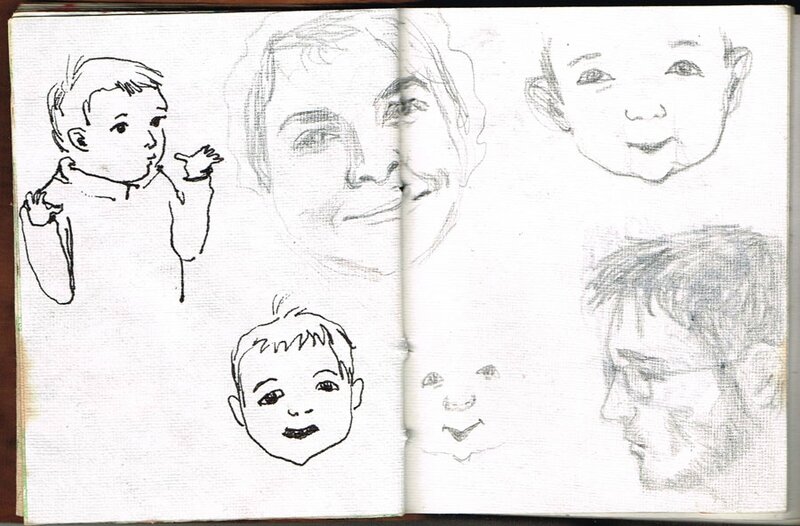 06 octobre 2013
03 août 2013
14 juillet 2013
Their website in construction: http://www.paniersdesvallons.fr/