Banner art night with Jeff and Emy!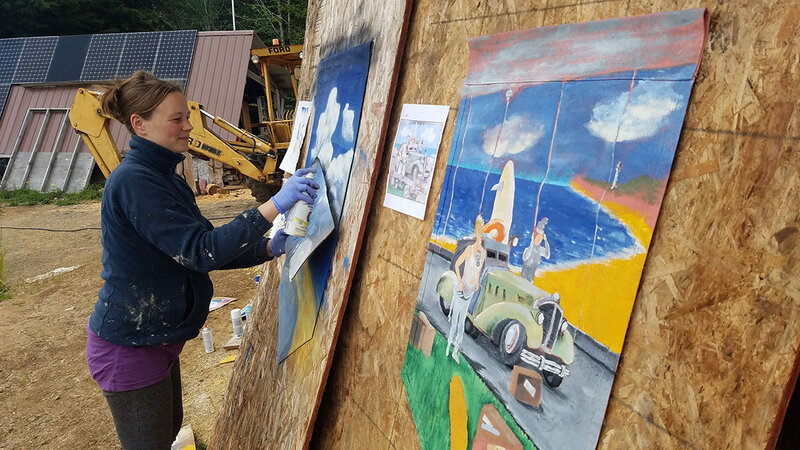 plein air bannerpainting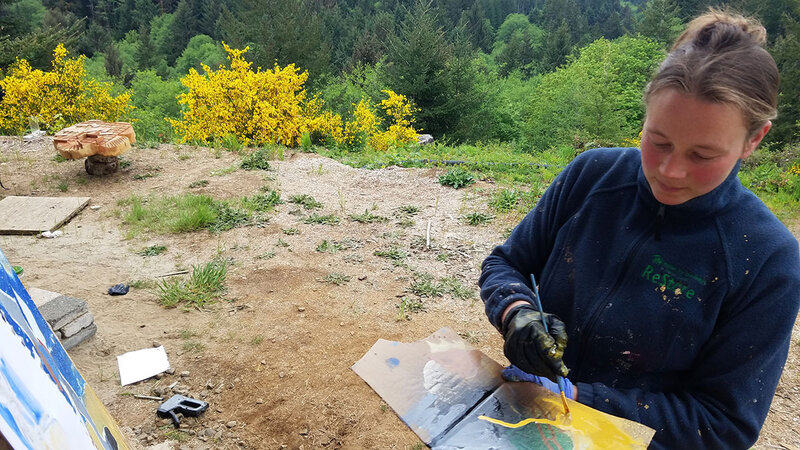 Nye Beach old-timers will gladly tell you if you lend them an ear and especially, if you buy them a kombucha: 100 years ago, you could hop the train over from Albany to spend the summer at the playground of Nye Beach. Here you could swim in hot or cold seawater at the sanitarium, land your aeroplane on the beach, trot on horseback along the boardwalk from the Bayfront, jump off of Jump Off Joe, or take a seagull ride. This is a historic advertisement from 1918.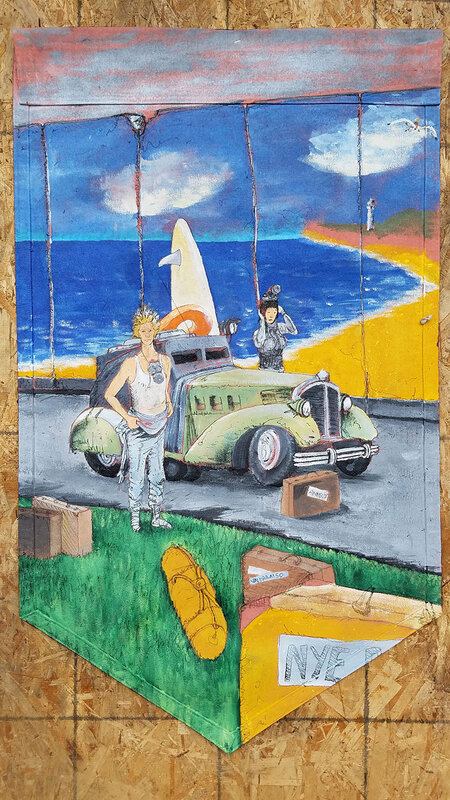 200 years later, the Nye Beach sky is blood red, imprisoned by terrible grey clouds. Here we encounter the great-great-grandchilden of our valiant explorers of the air who long ago used to straddle seagulls as they flew. The ancestors' vehicle has been adapted: concrete protects the cockpit from radiation, supported by four supplemental wheels. Wetsuits have been replaced by integral jumpsuits more adapted to the toxicity of the air. They are posing in front of a painting of Nye Beach, replica of the 1920s.
On the back, an advertisement proposes vacations at Nye Beach for 5 bitcoins. A child poses in the company of an alien come to visit the area.