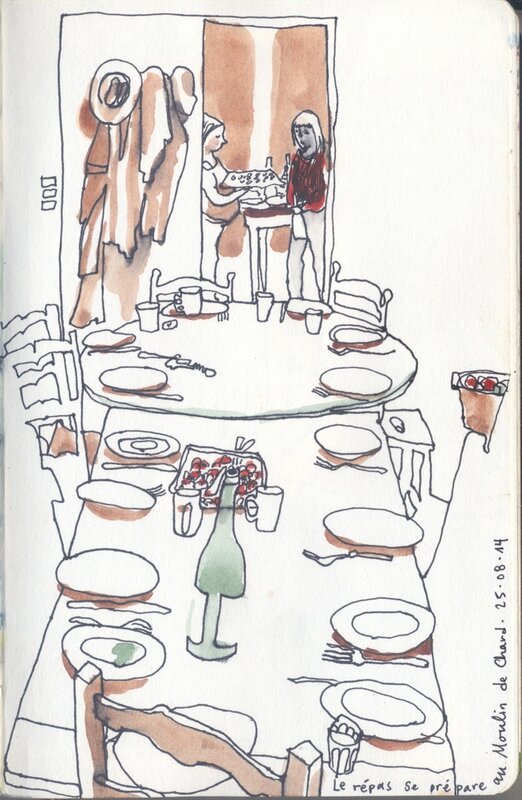 Dinner's almost ready at the Chard Water Mill (MoulinChard.)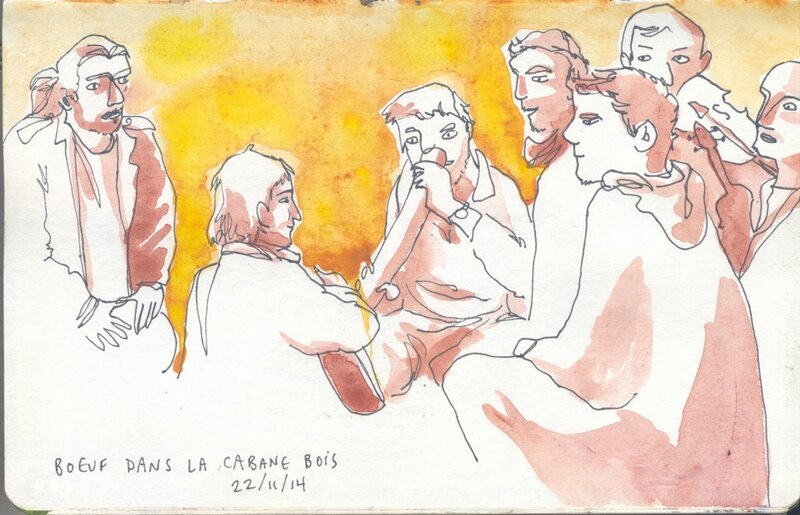 Jam session in the woodshed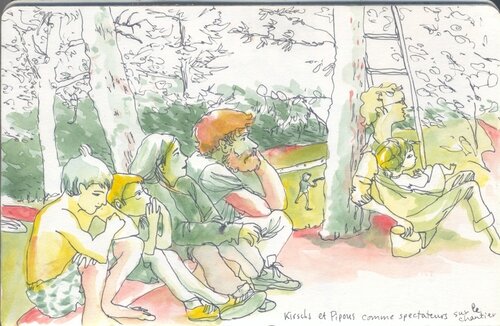 The Kirsch and Zouz families as spectators on the Moulin house site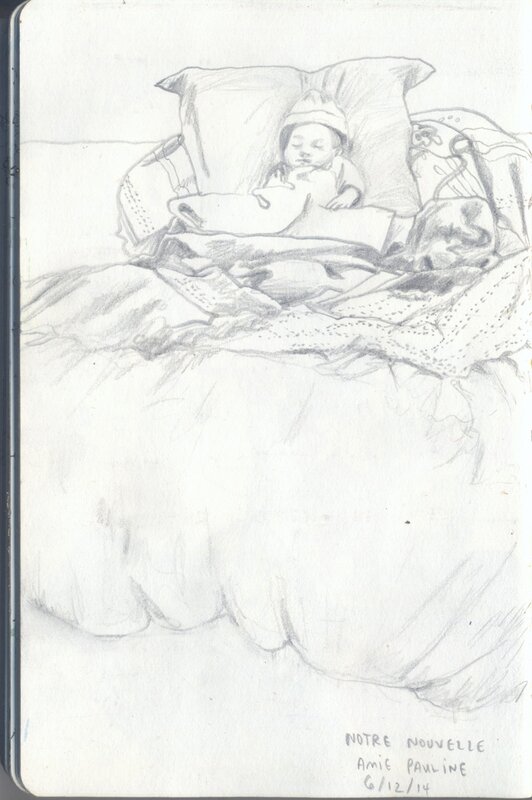 Our new friend Pauline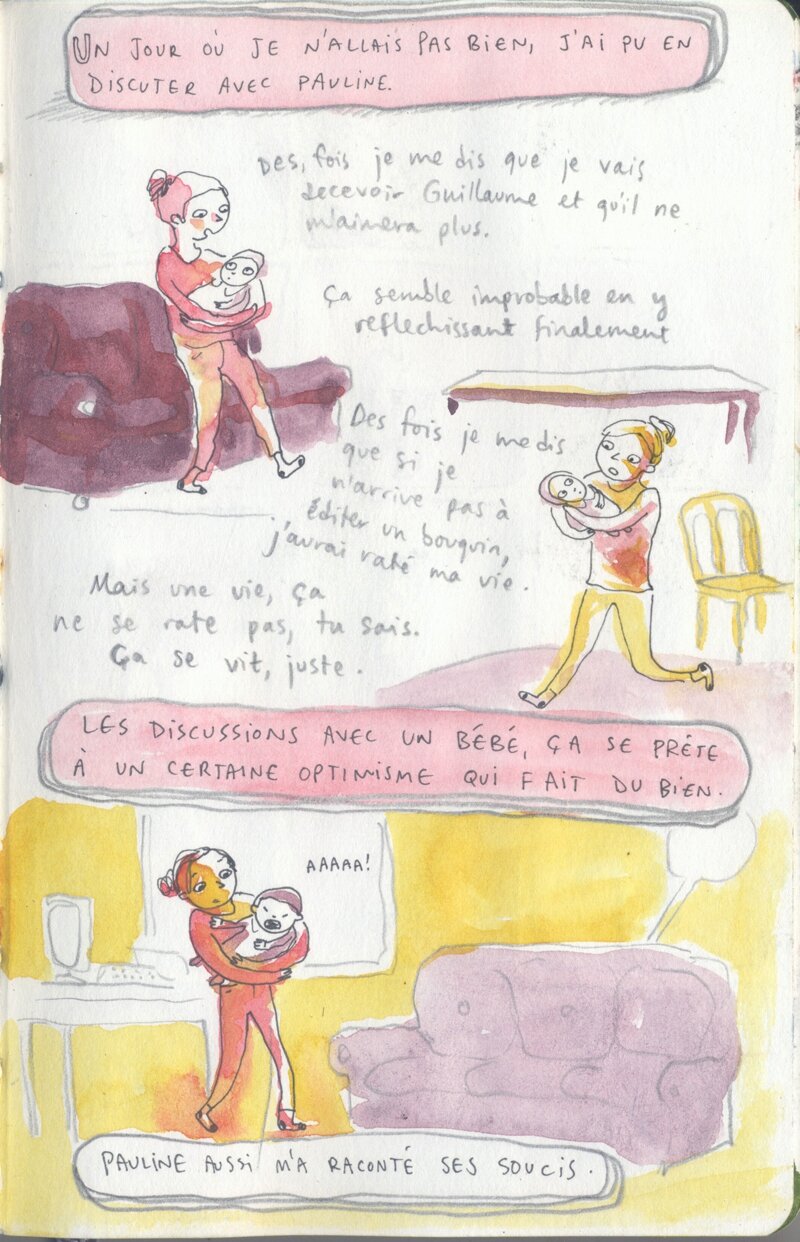 One day when I wasn't doing that good, I was able to discuss it with Pauline.
'Sometimes I think I'll disappoint Guillaume and he won't love me anymore. That seems kind of improbable when I think about it.'
'Sometimes I think if I don't get to publish a book, I will have failed my life. But you know, a life can't be failed. It can just be lived.'
Discussions with a baby call for a certain optimism that does me good.
Pauline tells me about her worries, too.